Marrakech - Medina
Riad
670 m2
Traditional Riad renovated
in the rules of art
4 suites
Plot of 535 m² - 1 swimming pool
In the heart of the Marrakech Medina
675 000 €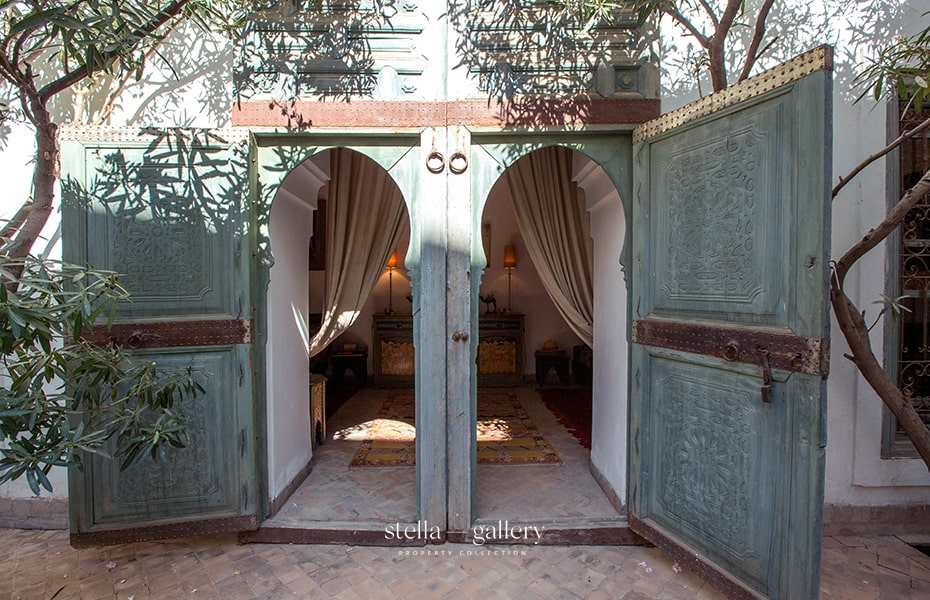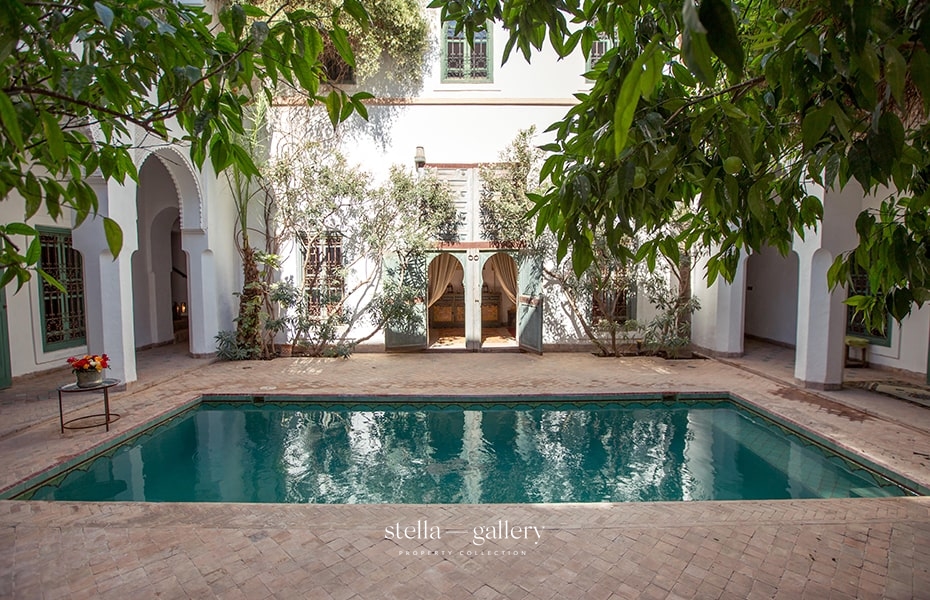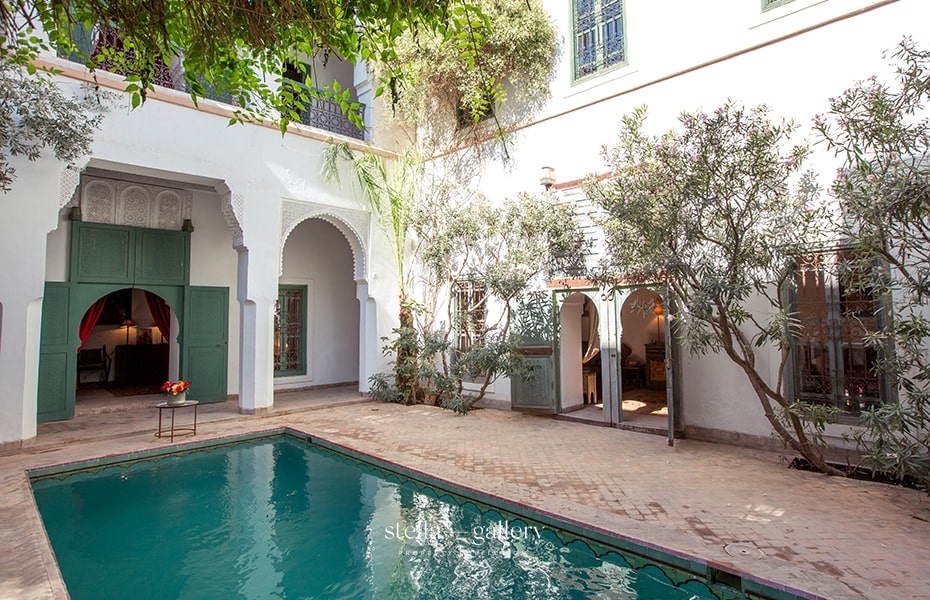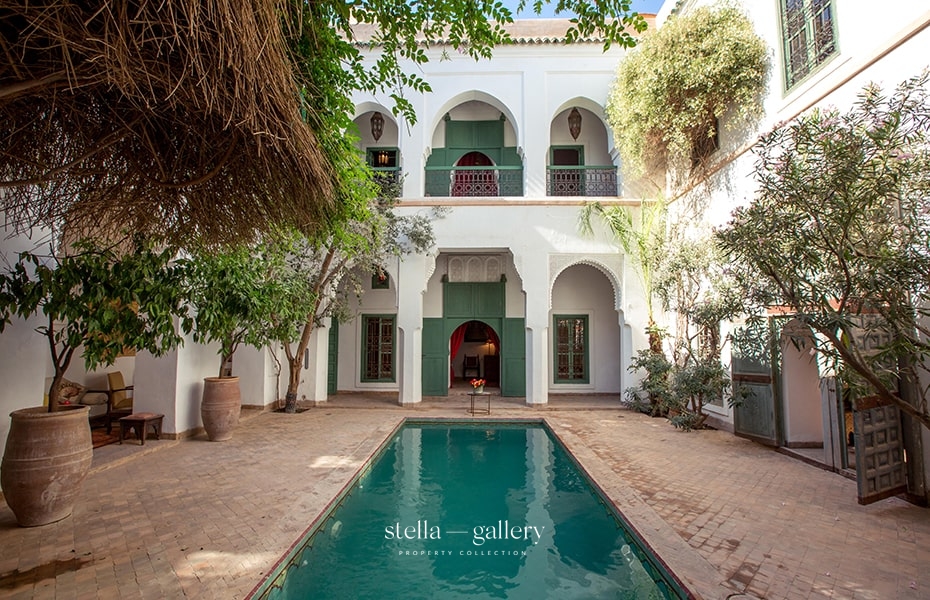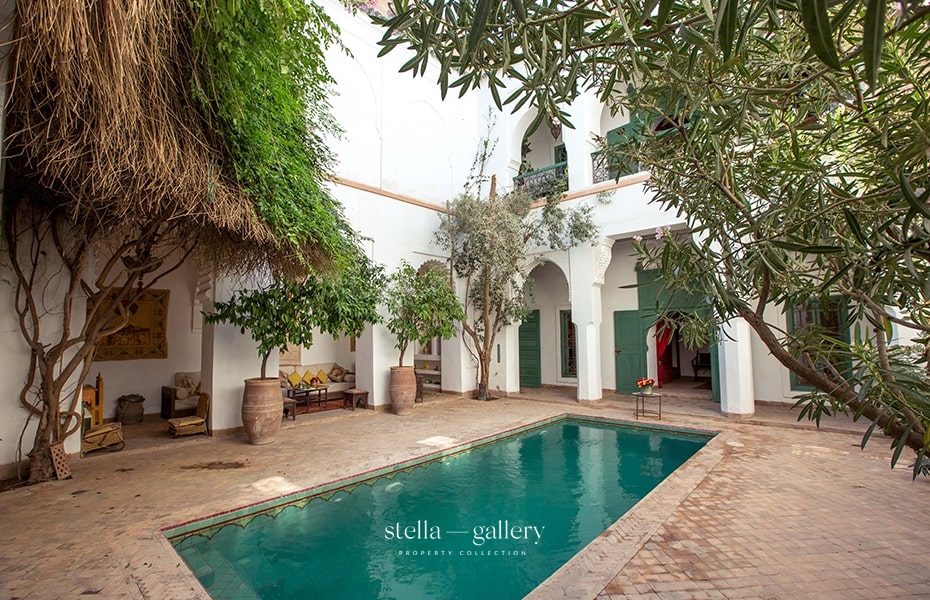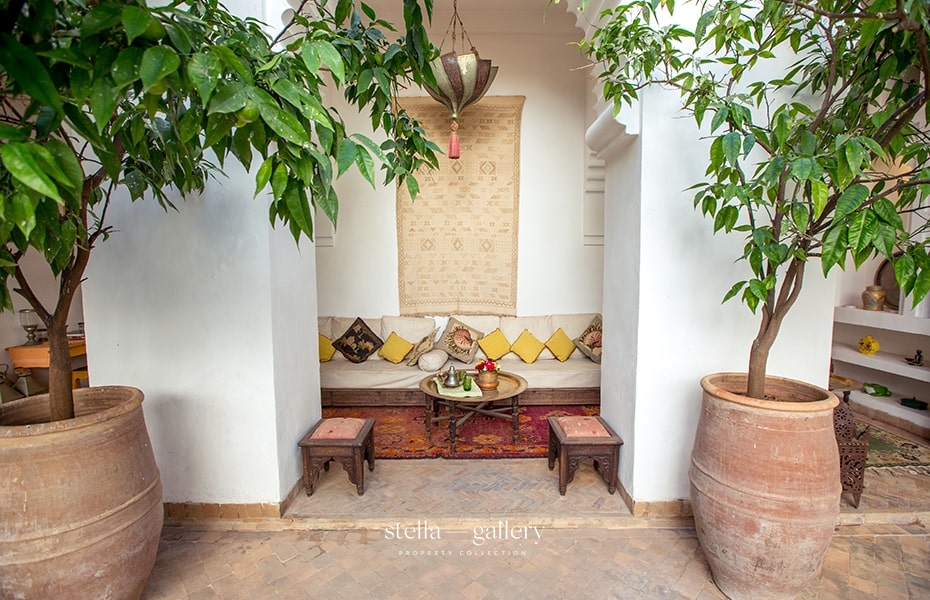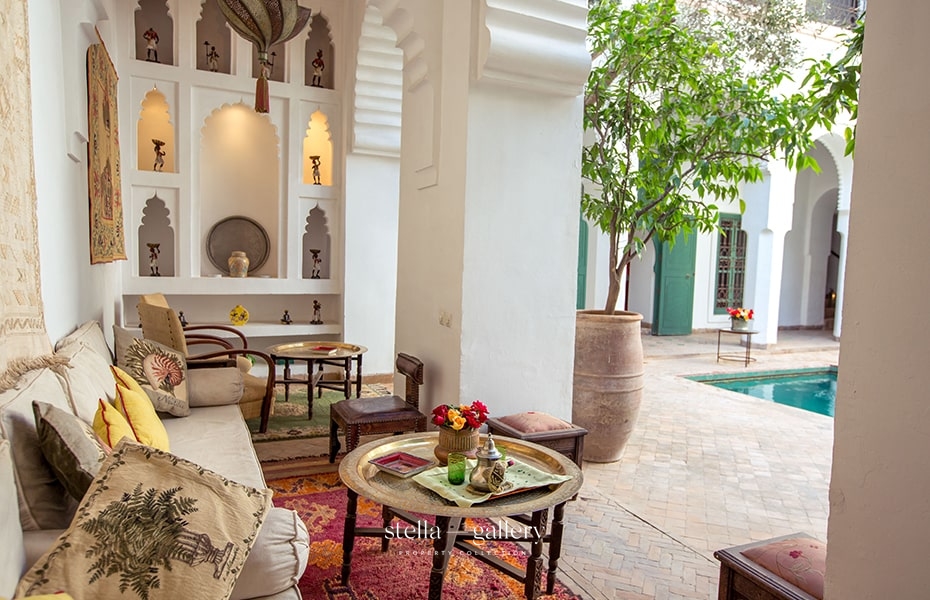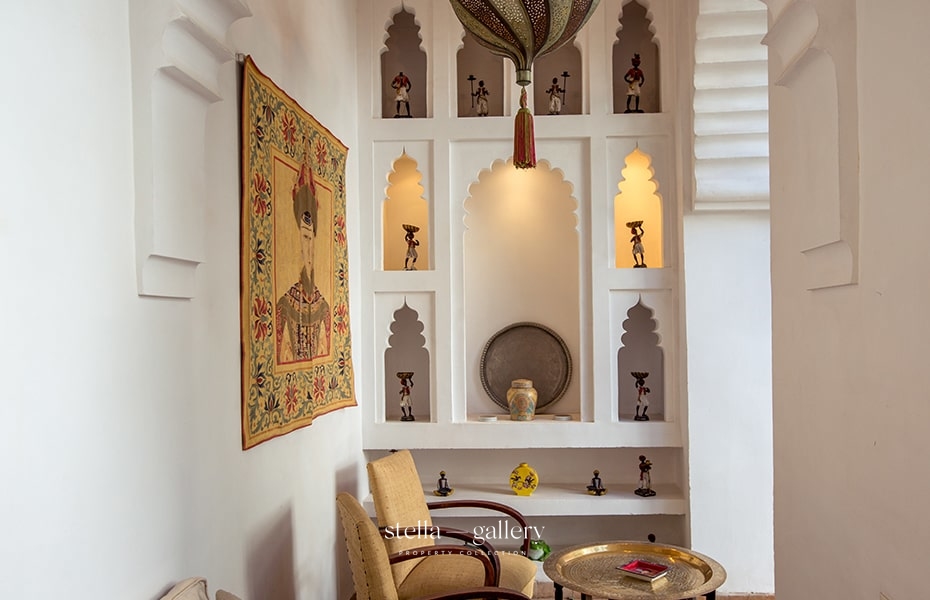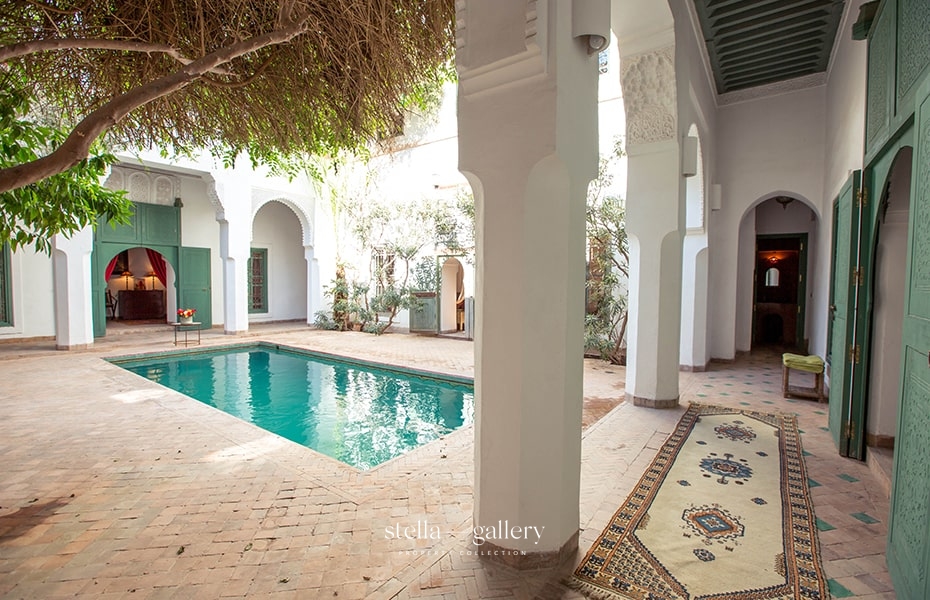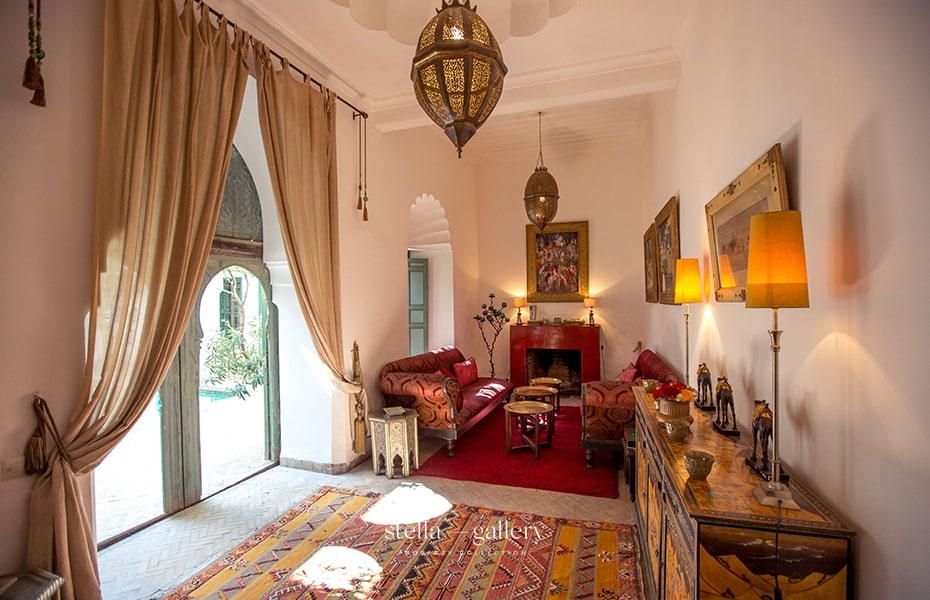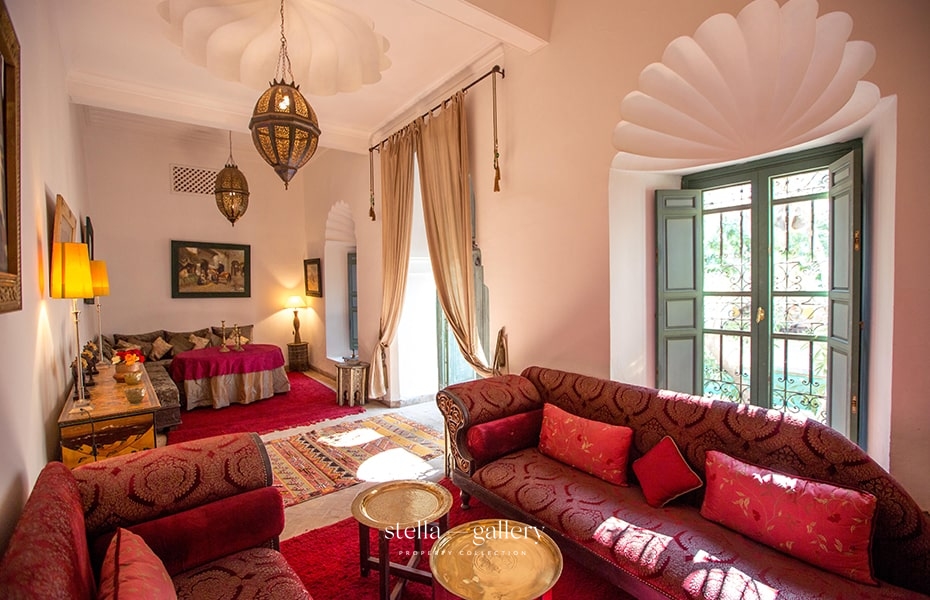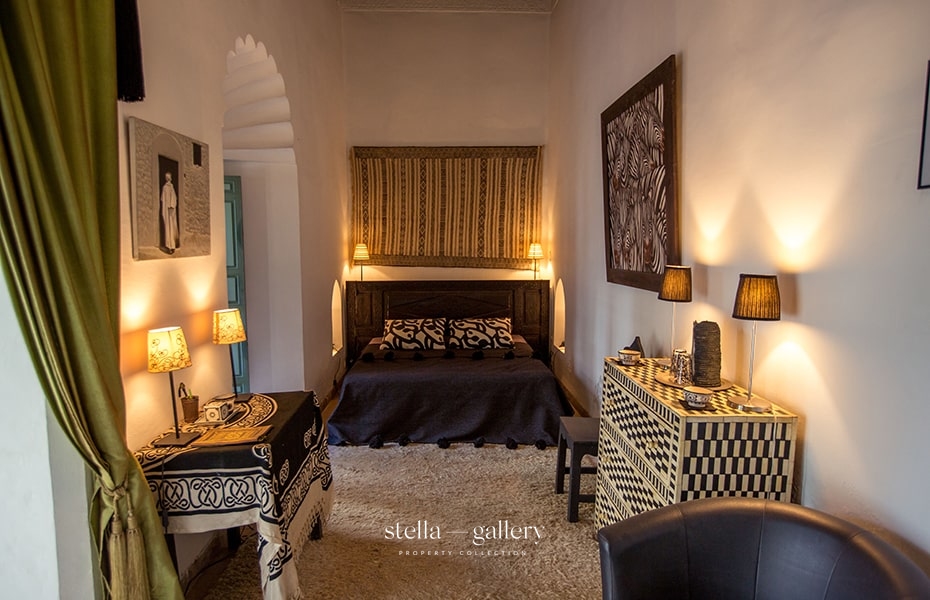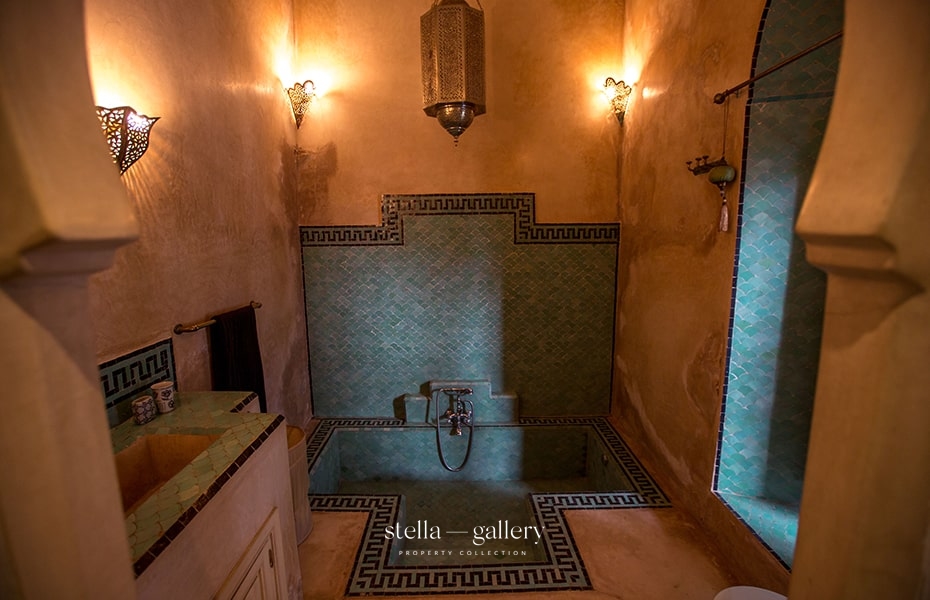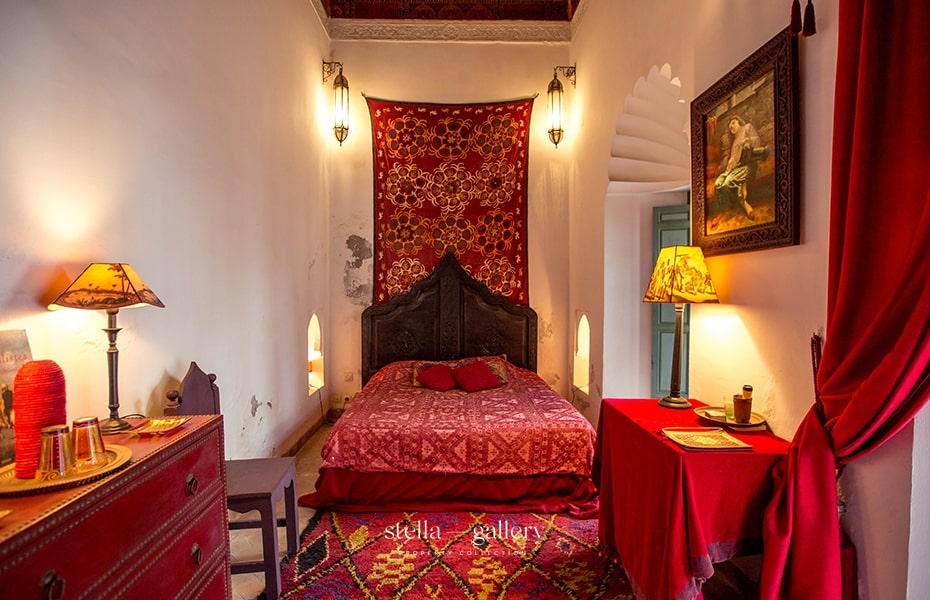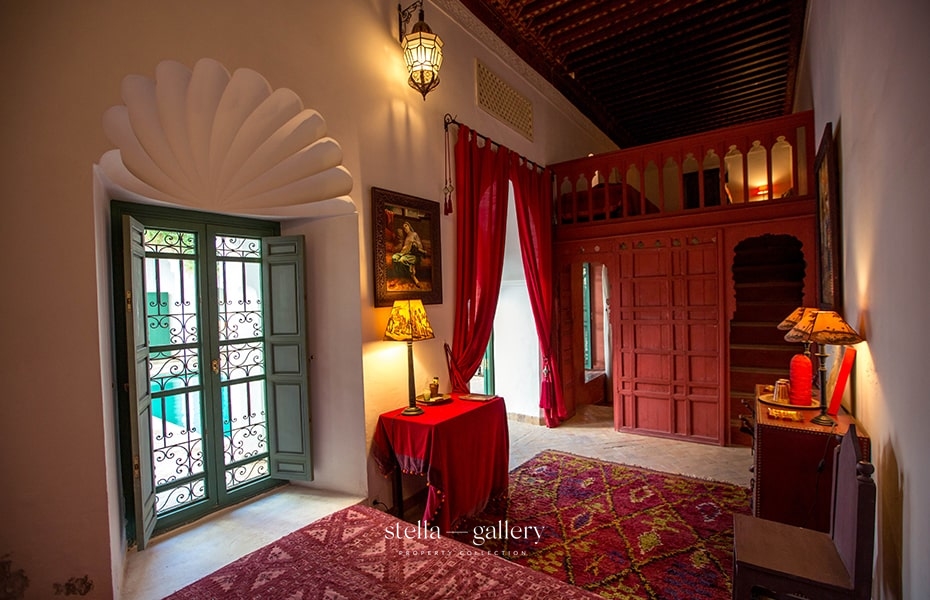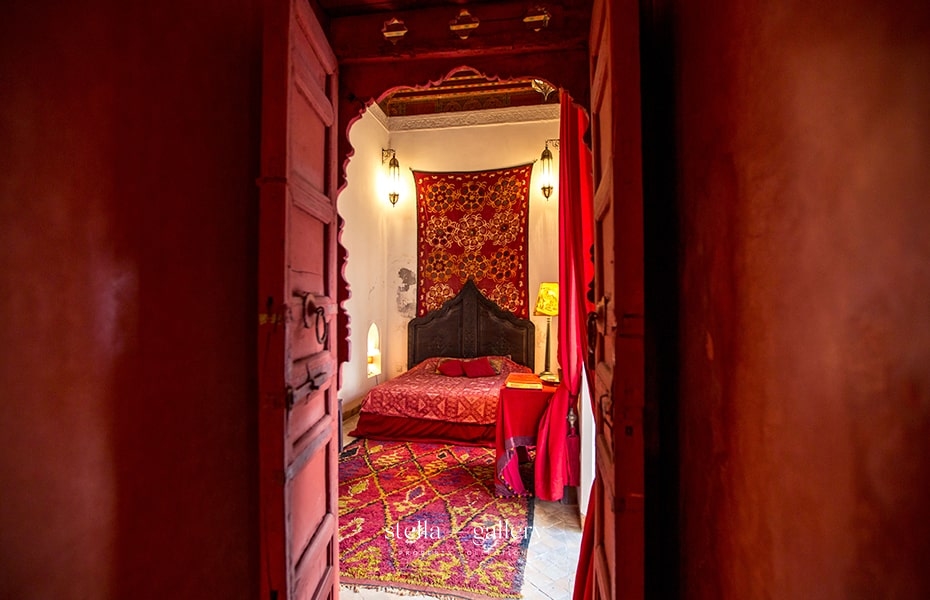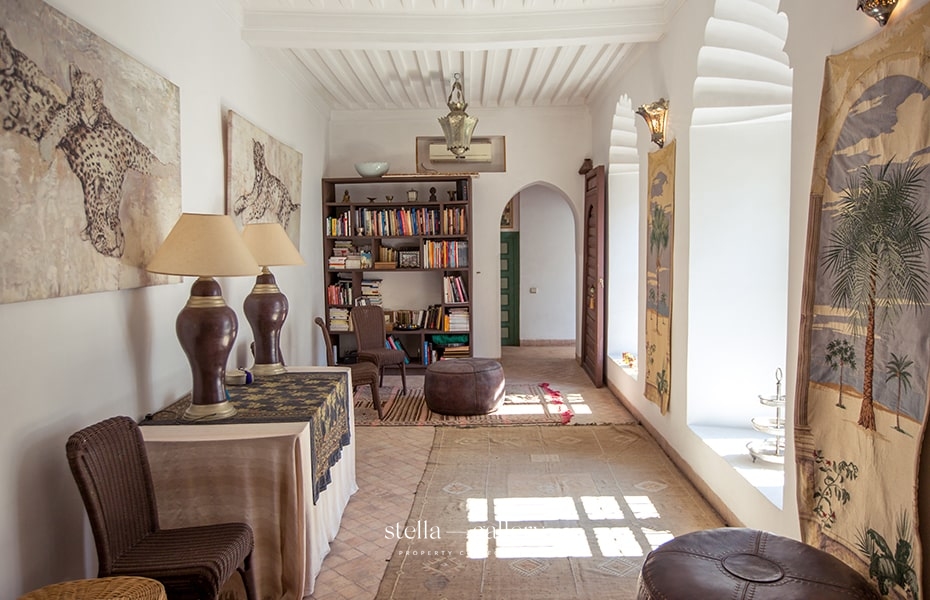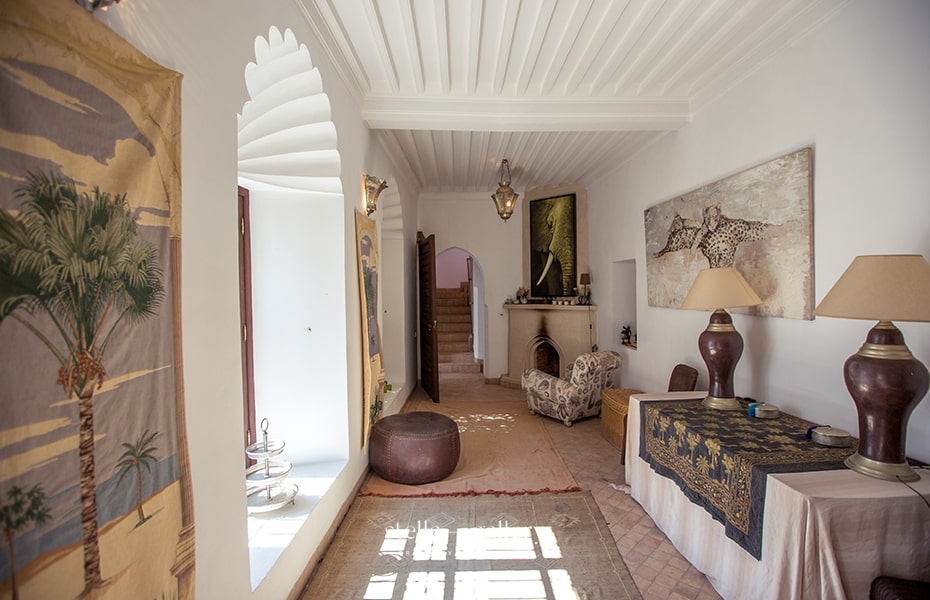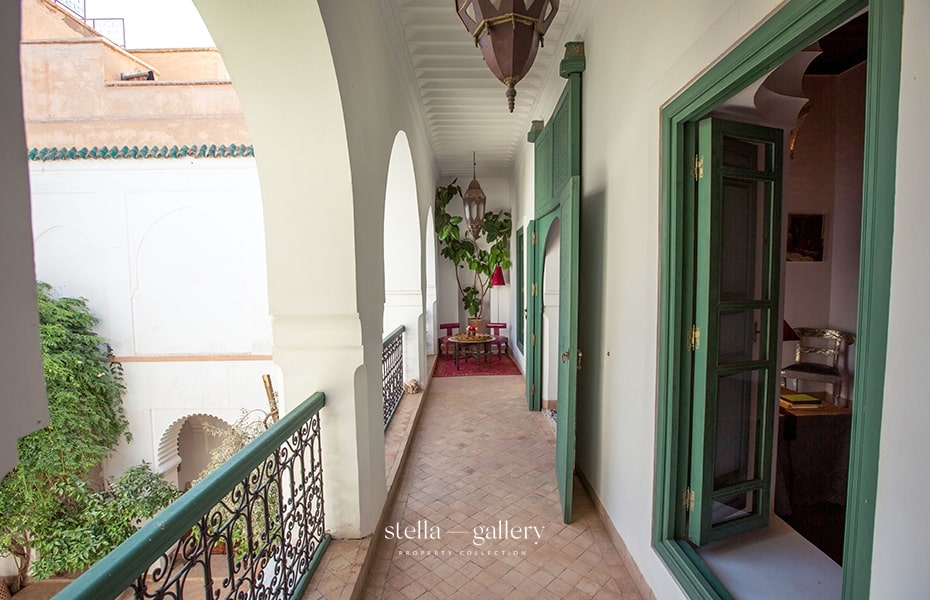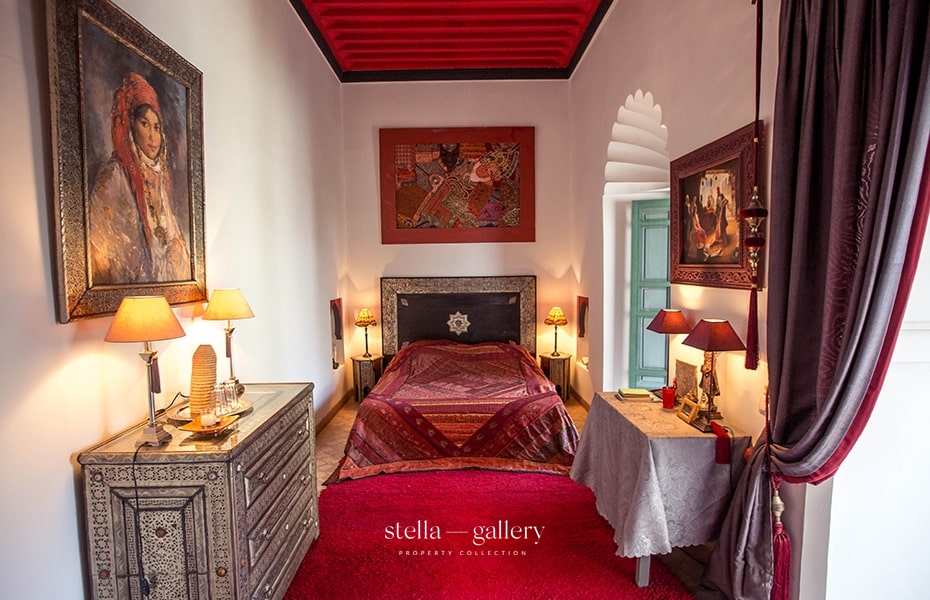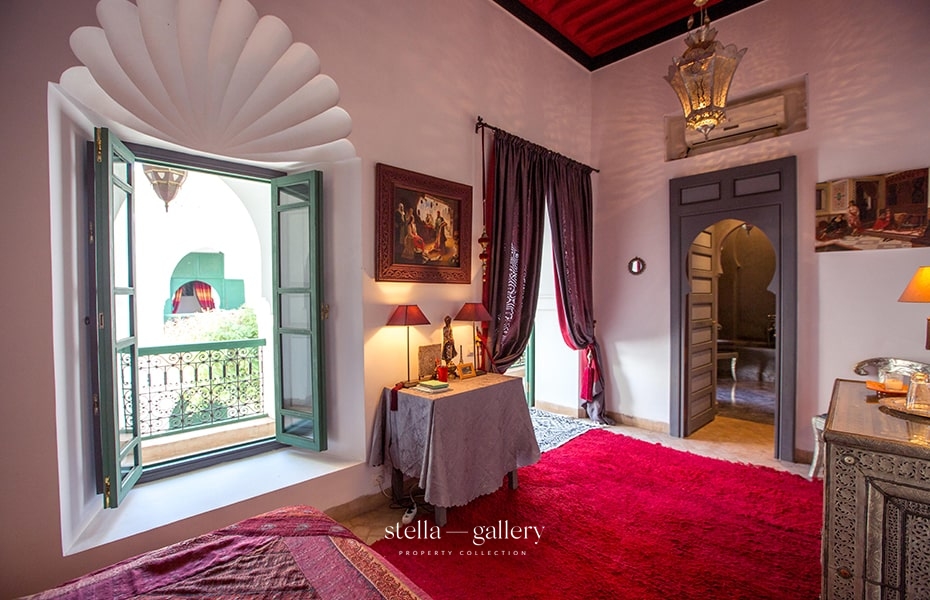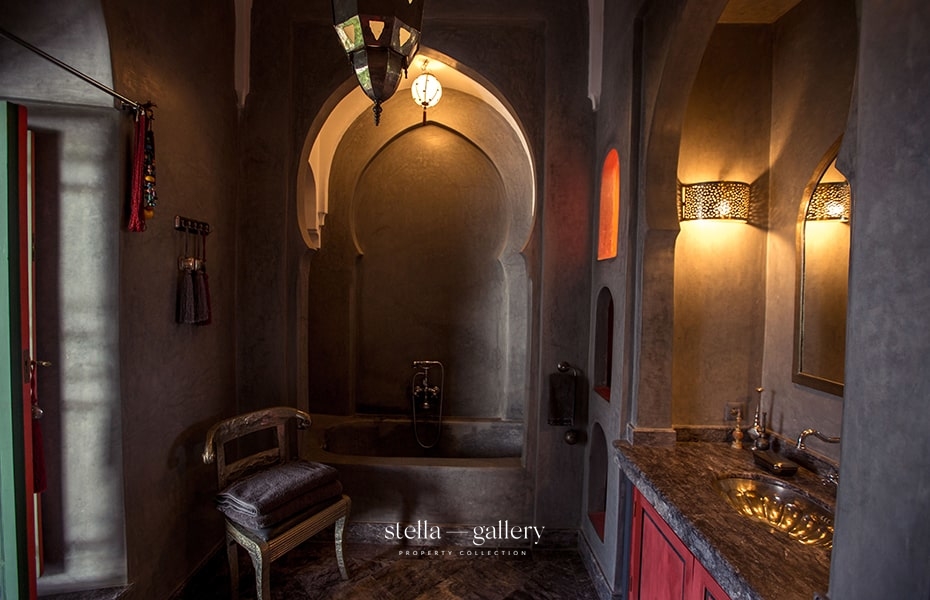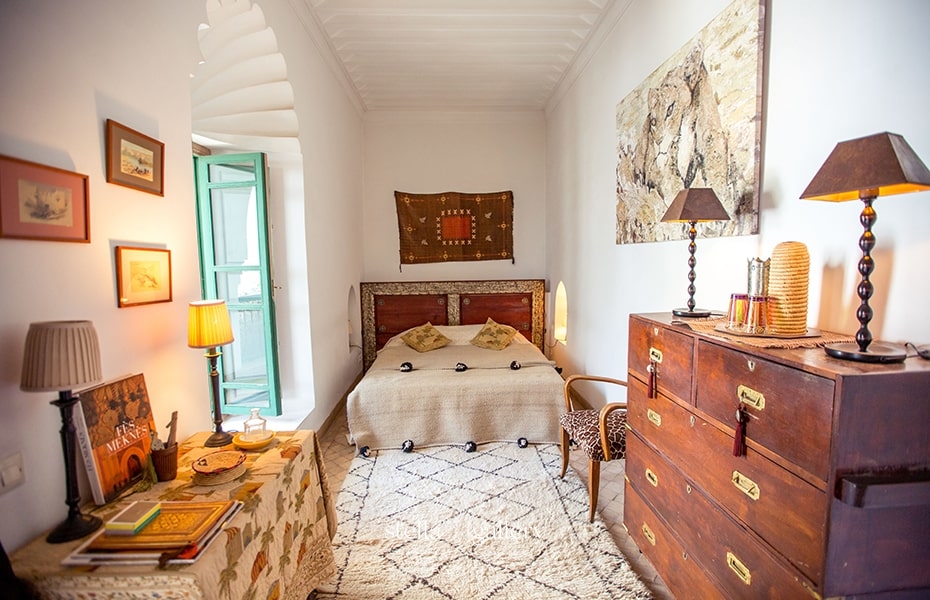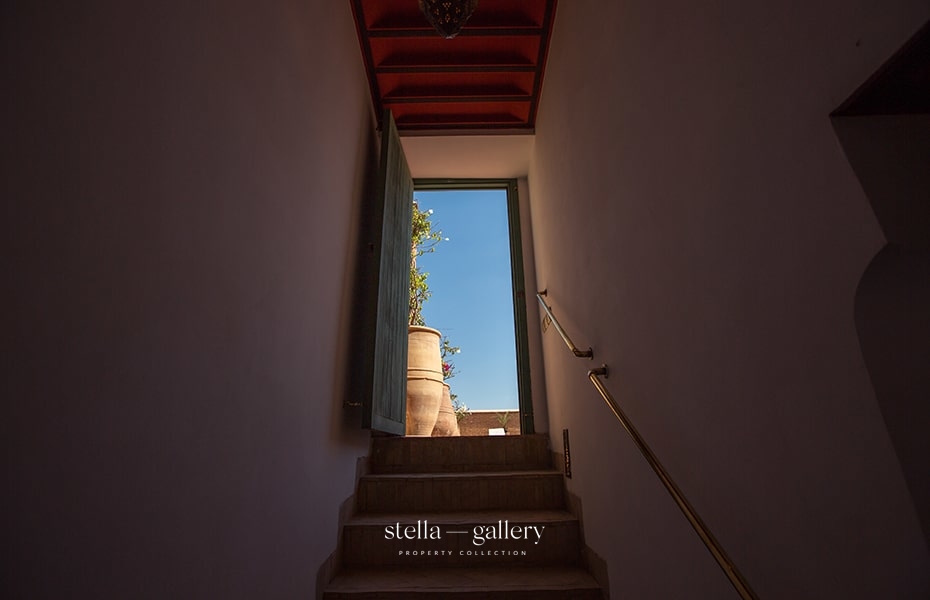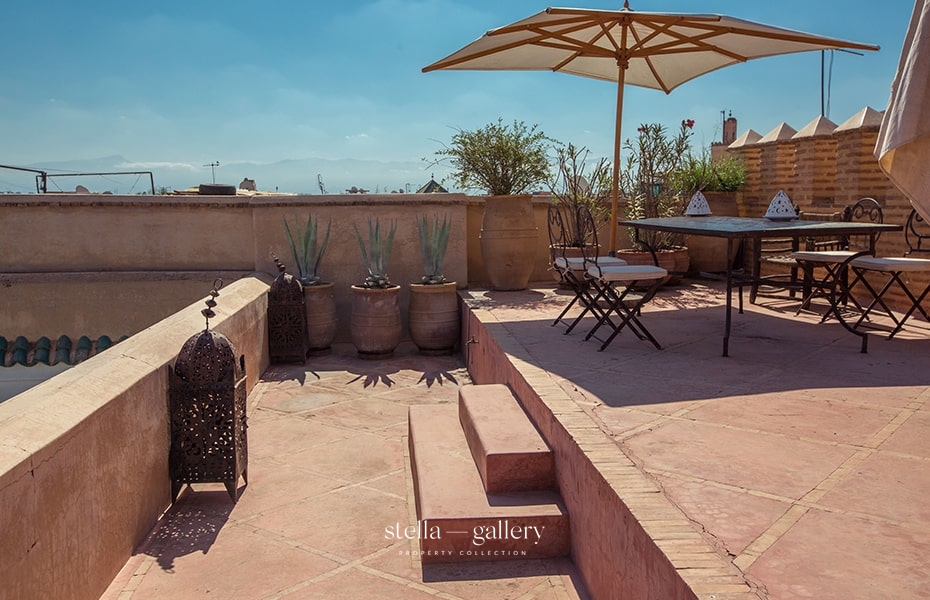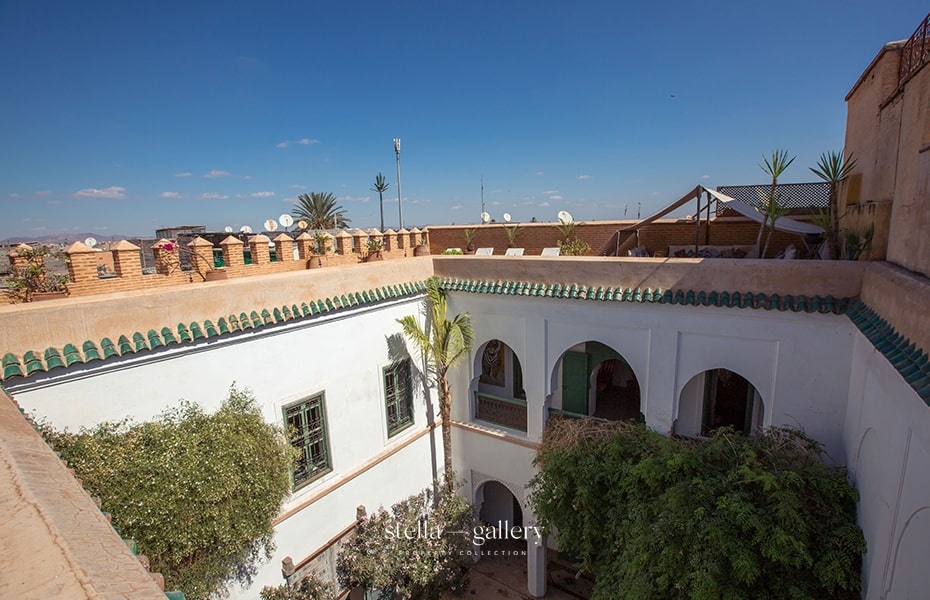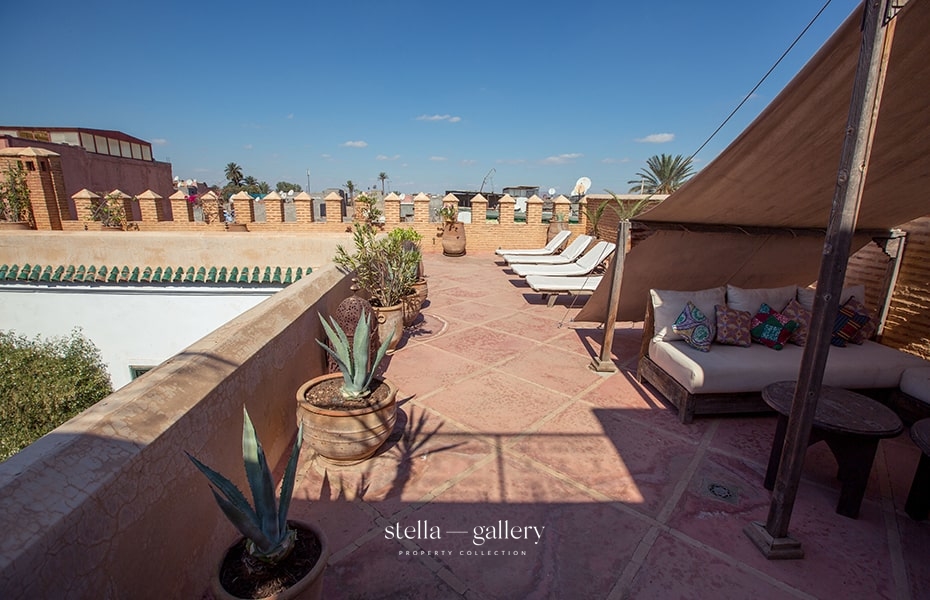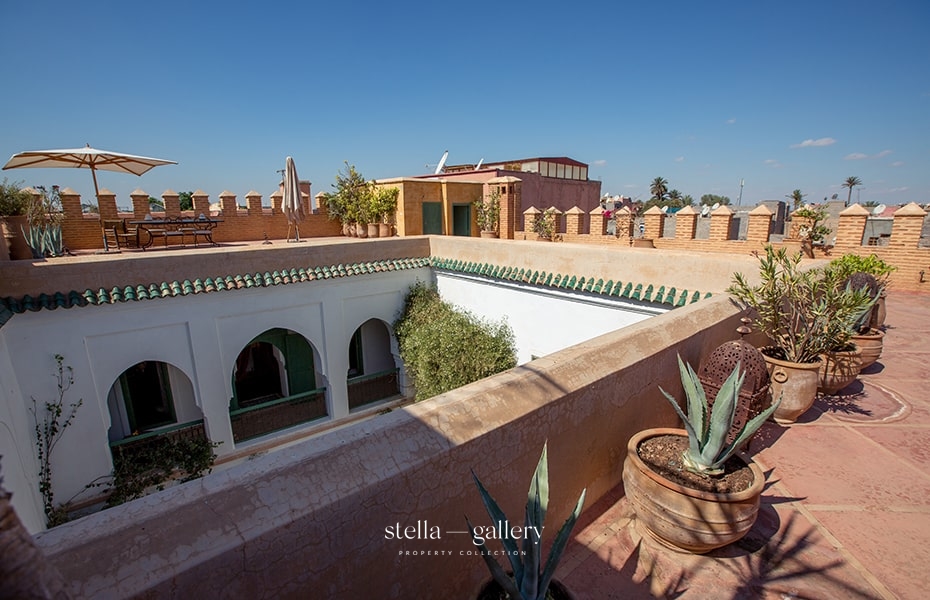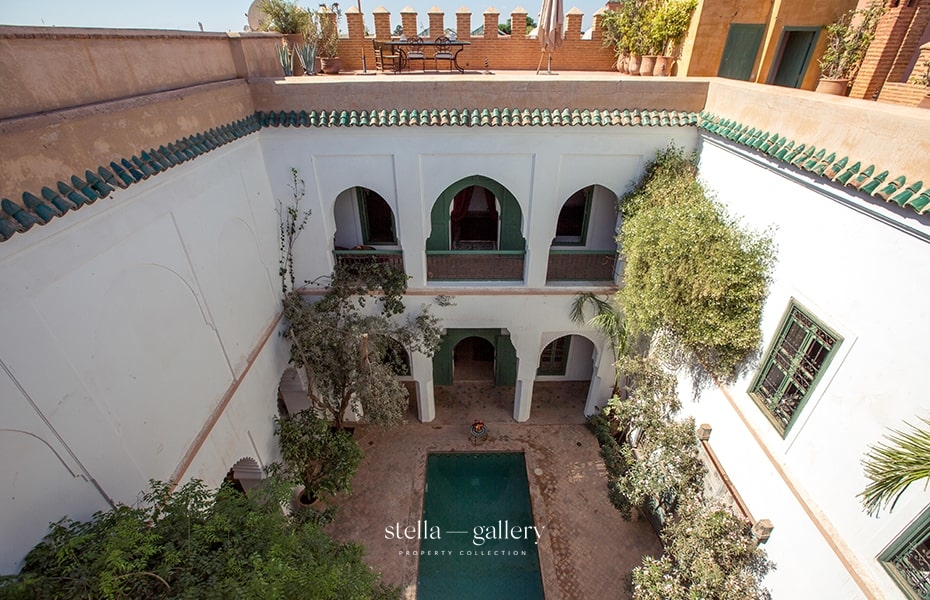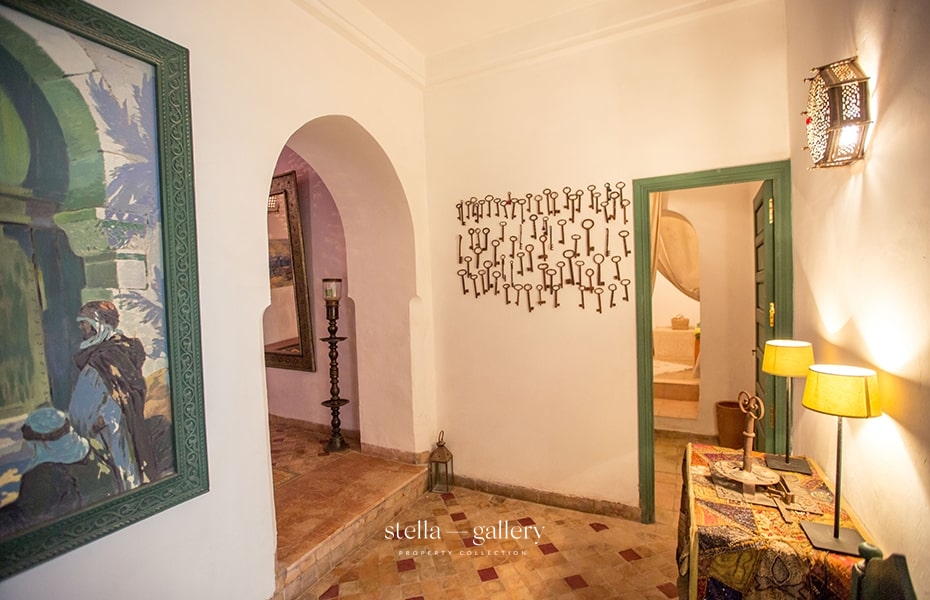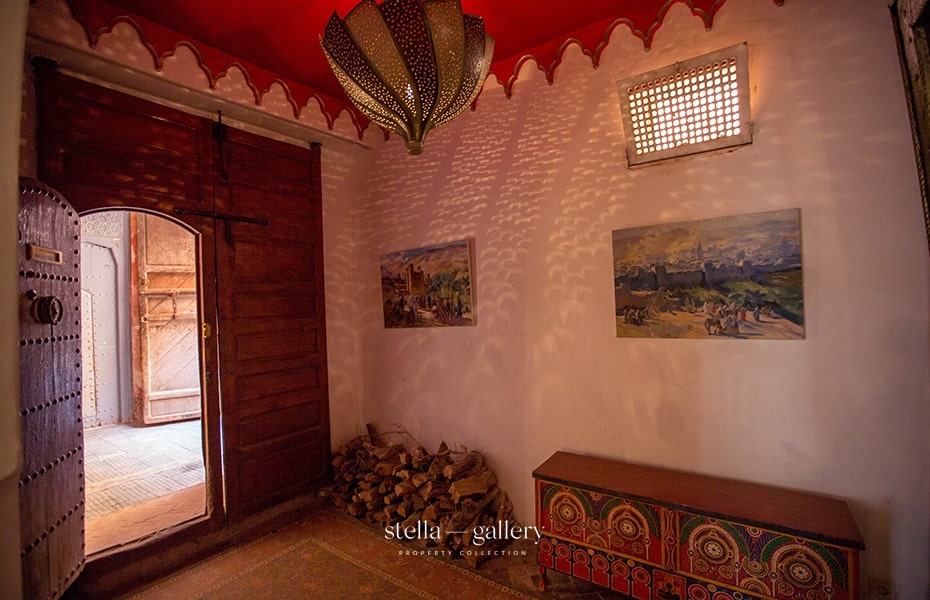 Riad PJ
A renovated and charming riad
Riad PJ, nestled along the north-eastern ramparts of the medina of Marrakech, has been sublimated thanks to no less than 30 months of renovation. A long-term work to respect the soul of this traditional riad while bringing the modernity expected in a residence today.
Lighting, air conditioning, functionalities, everything has been integrated while preserving the precious work of the maâlems, these Moroccan master craftsmen with age-old know-how.
The happy owners will be able to live in a purely Moroccan riad, sober and elegant, endowed with the modern comfort and the essential amenities for a peaceful life in the Red city. Rare element in a traditional riad, a real swimming pool (8 x 4 m) throne in the heart of the large patio.
Patio around which the life of the riad is articulated as usual. Thus it serves the living-dining-room, the traditional kitchen, equipped and spacious, decorated with a large marble worktop, 3 bedrooms, guest toilet and the traditional b'hou, this patio lounge invites you to relax. Major asset of this riad, also on the ground floor, a sumptuous Moroccan hammam with its fountain and marble benches.
Upstairs, served with two staircases, a large sunny living room with fireplace, distributes two private galleries, which host two spacious suites and bathrooms.
And to complete this picture, the elevated terraces. On the top floor, they offer a large living space with its dining room and solarium area. As well as a magnificent sight on the ramparts of the medina, the Koutoubia, the palms and in the distance, a panoramic sight on the Atlas mountains.
Riad
Traditional Riad newly renovated
 

Ground floor
Large patio with trees
Real pool
1 suite 2 bedrooms with bathroom
1 suite with bathroom
1 large living and dining room with fireplace
1 hammam
1 kitchen
1 room for the staff with shower
A service entrance opens on another derb
1st floor
1 large sunny living room with fireplace
2 suites
Terrace
1 large terrace with panoramic views
1 dining-room area
1 solarium
Technical
Reversible climate control
Technical room for the pool
Location
In the heart of the Medina of Marrakech