Exclusivity
Marrakech - Palmeraie
Villa
900 m2
Contemporary newly-built Villa
5 generous suites
Plot of 1ha
35 meter long swim lane
Breathtaking view of the Atlas
Price on request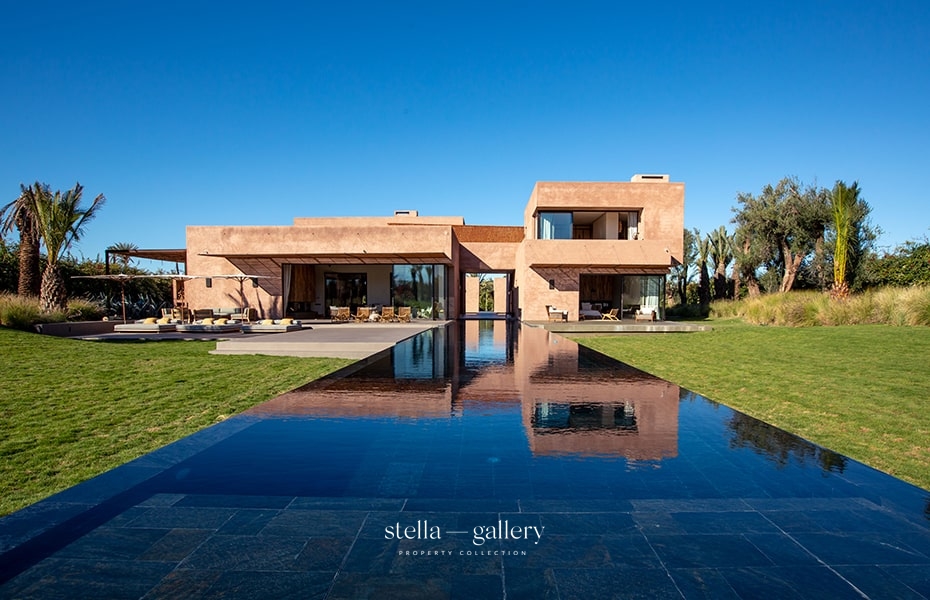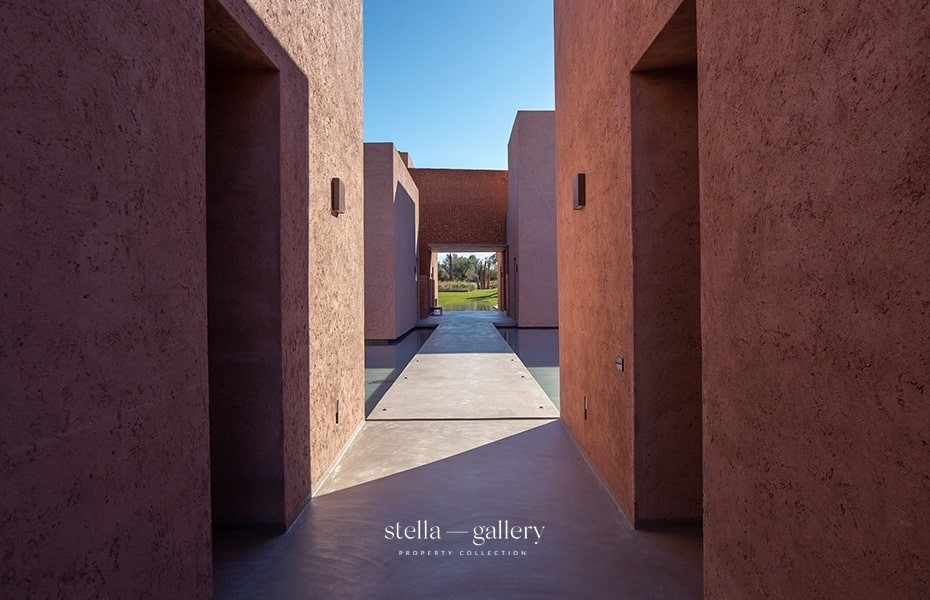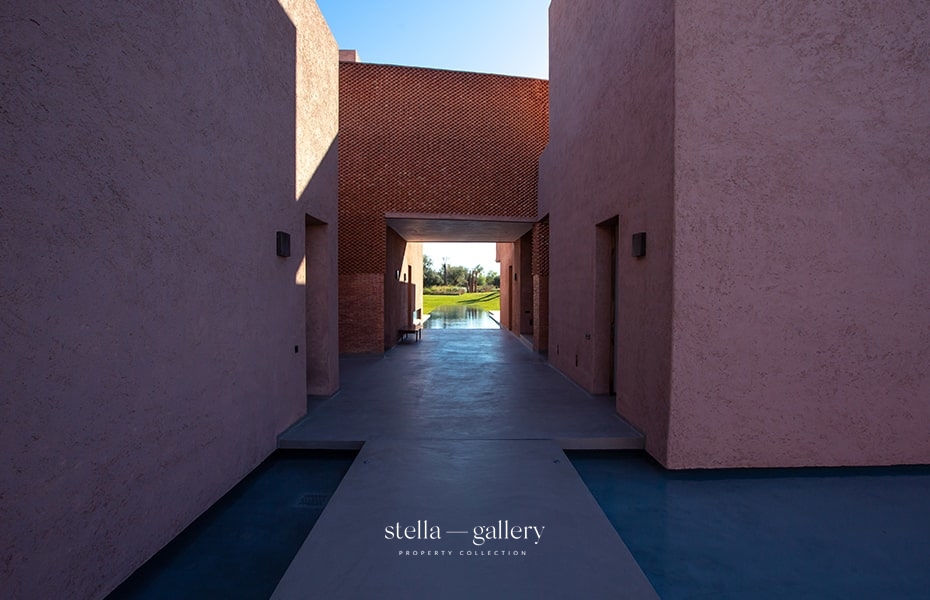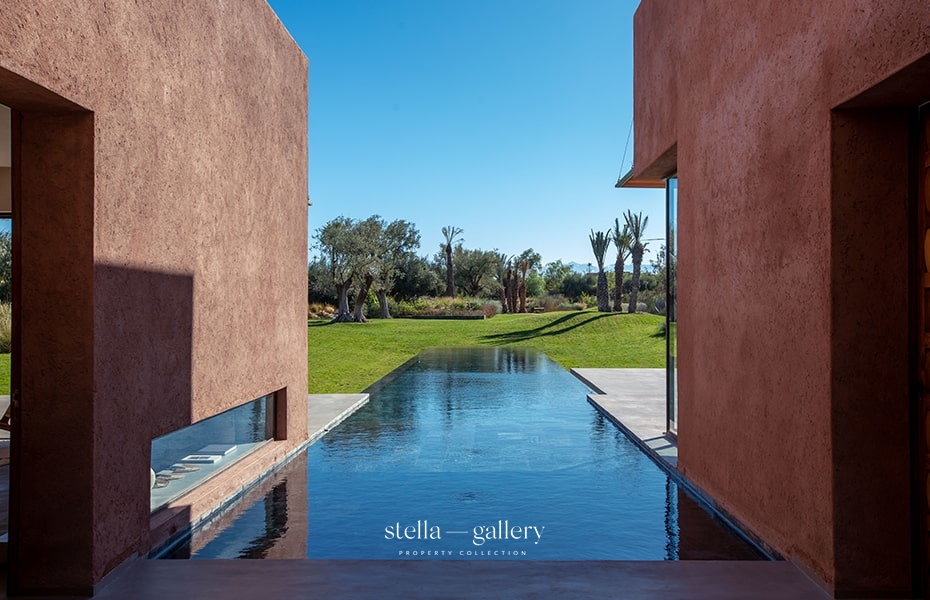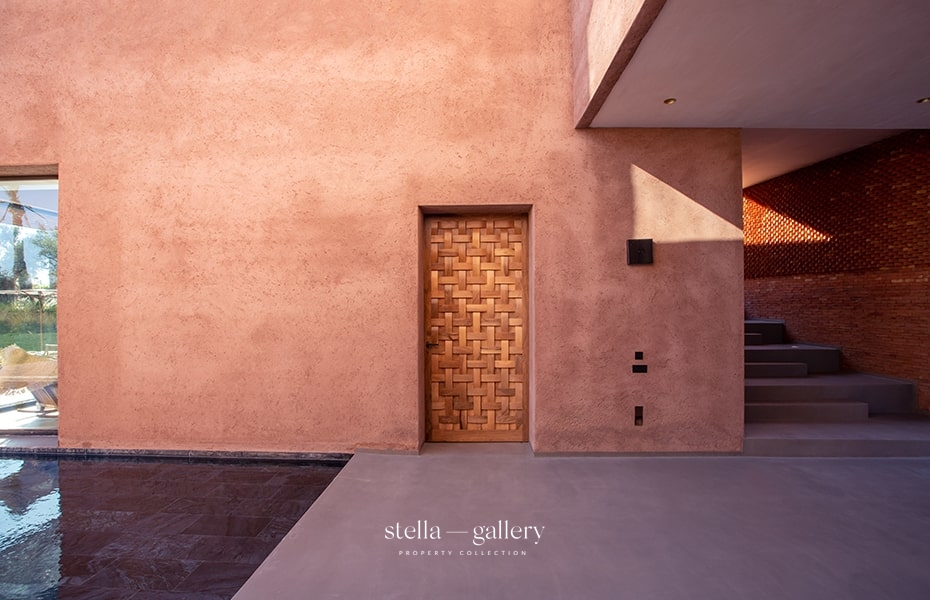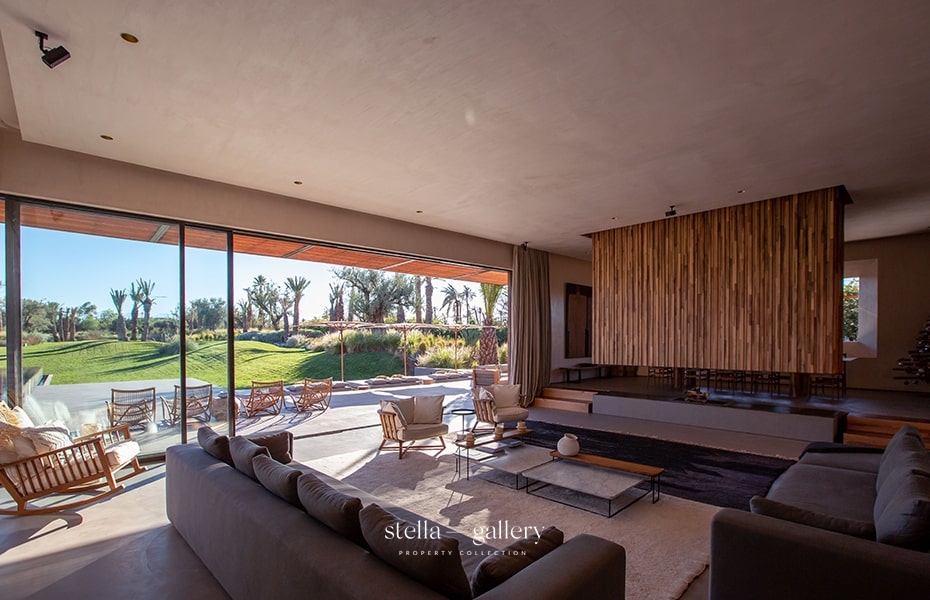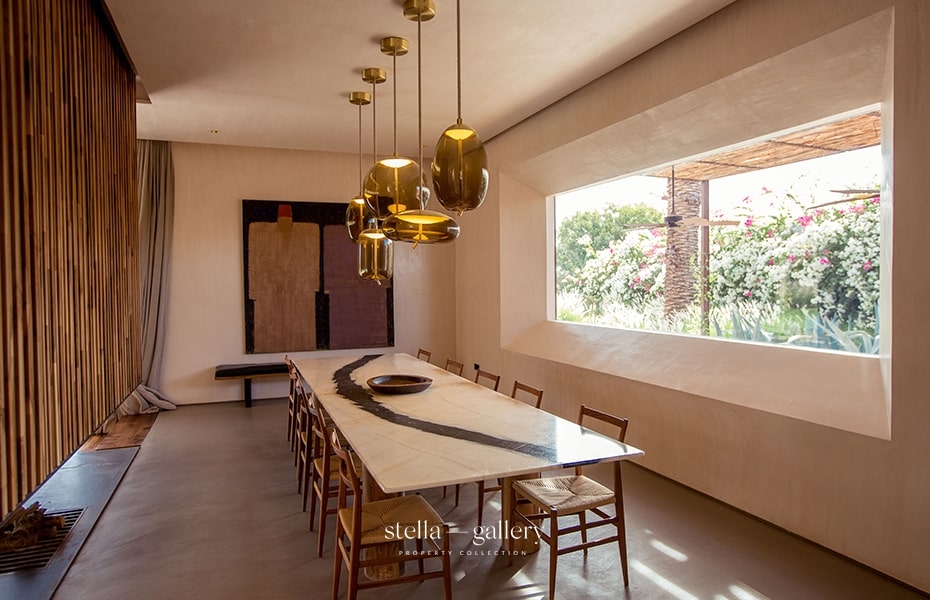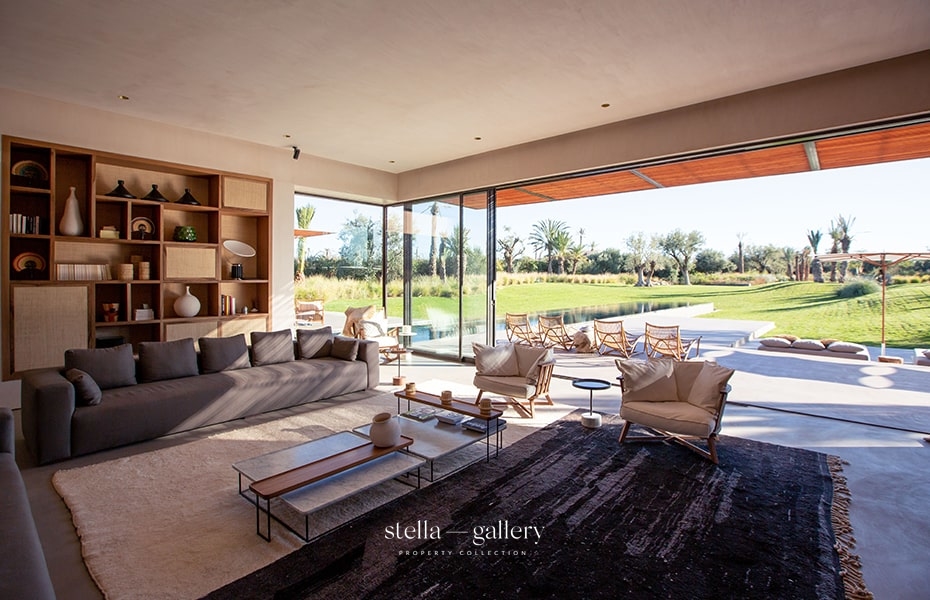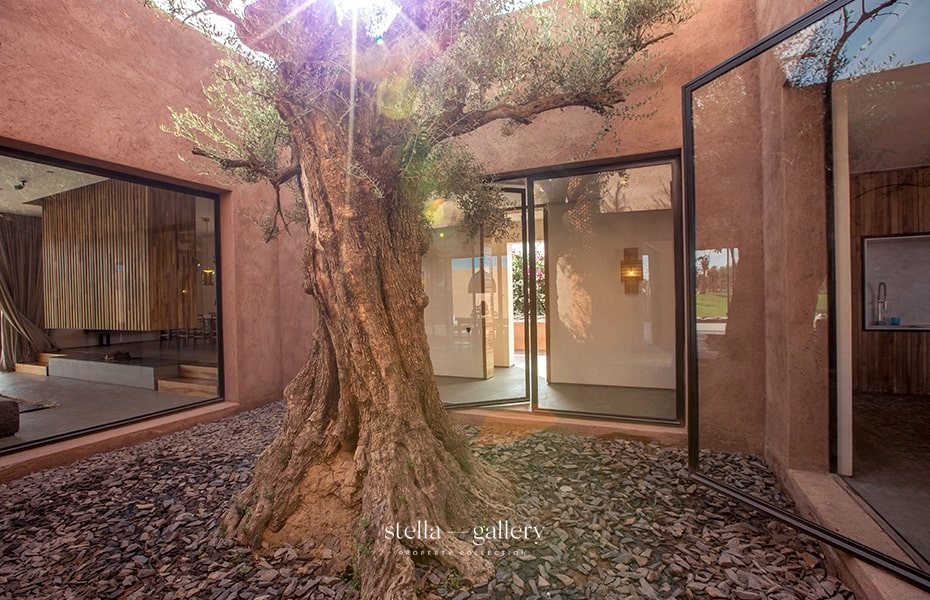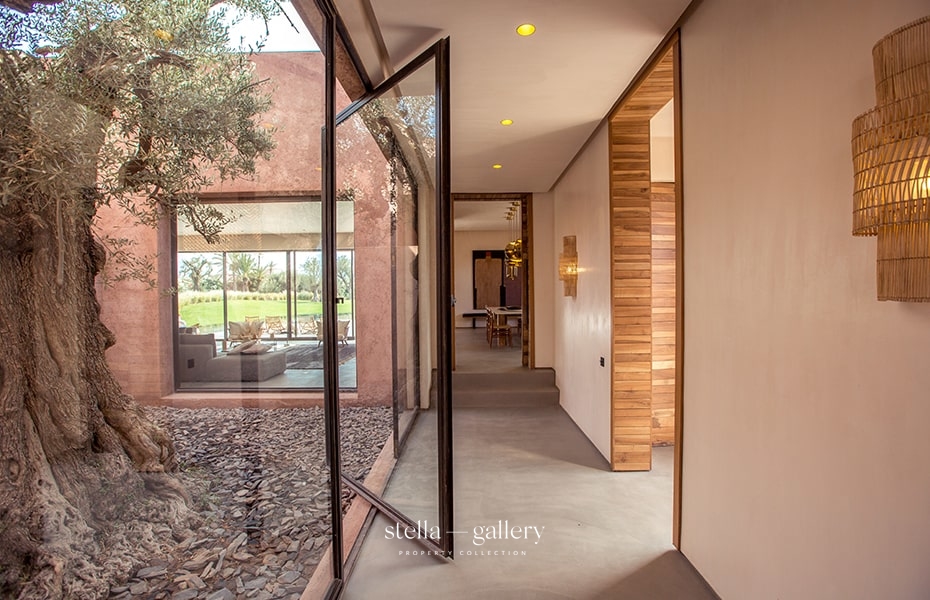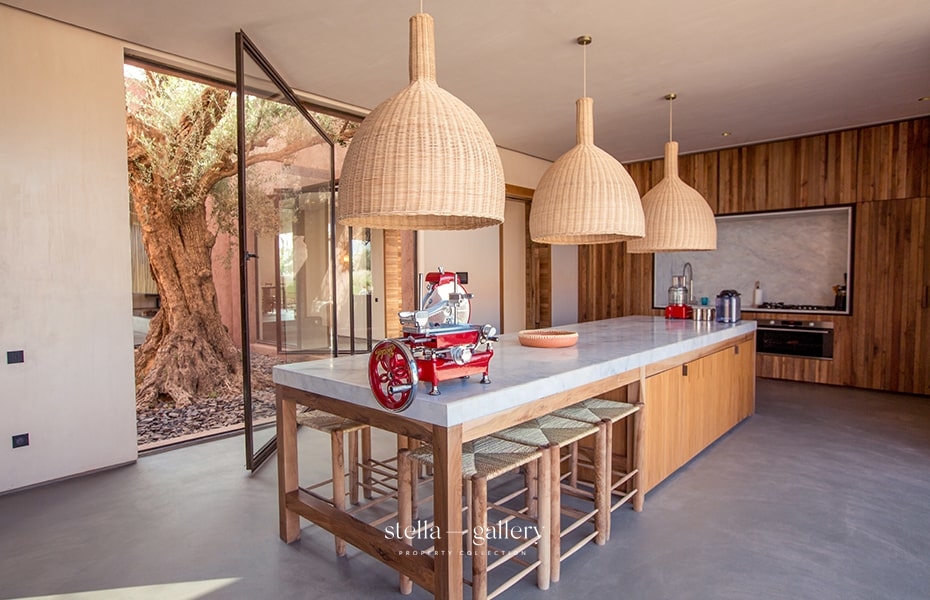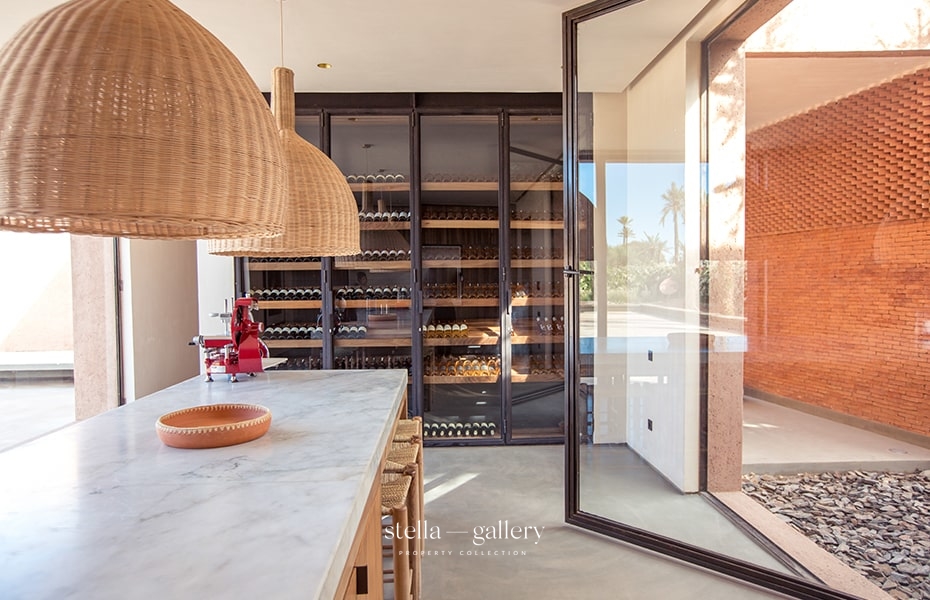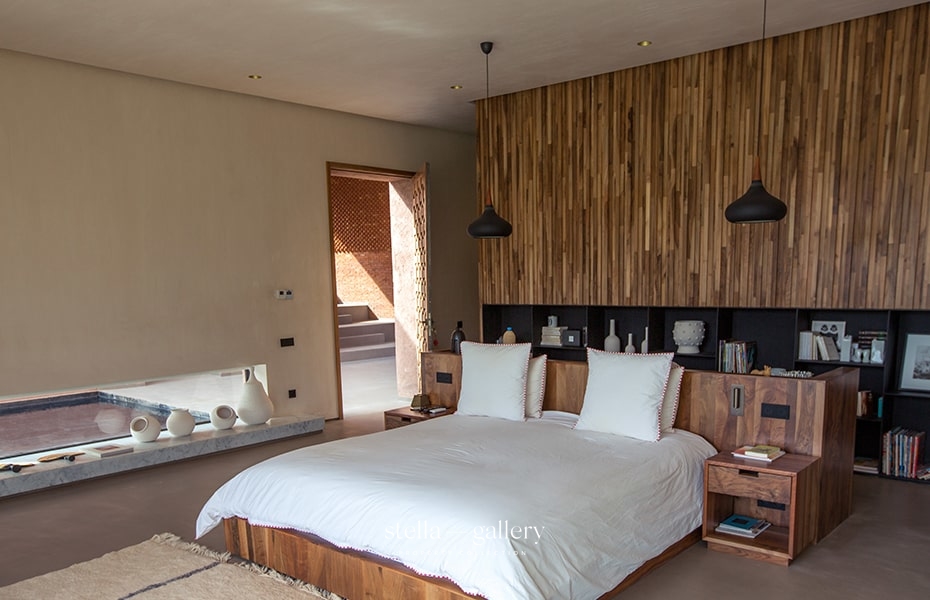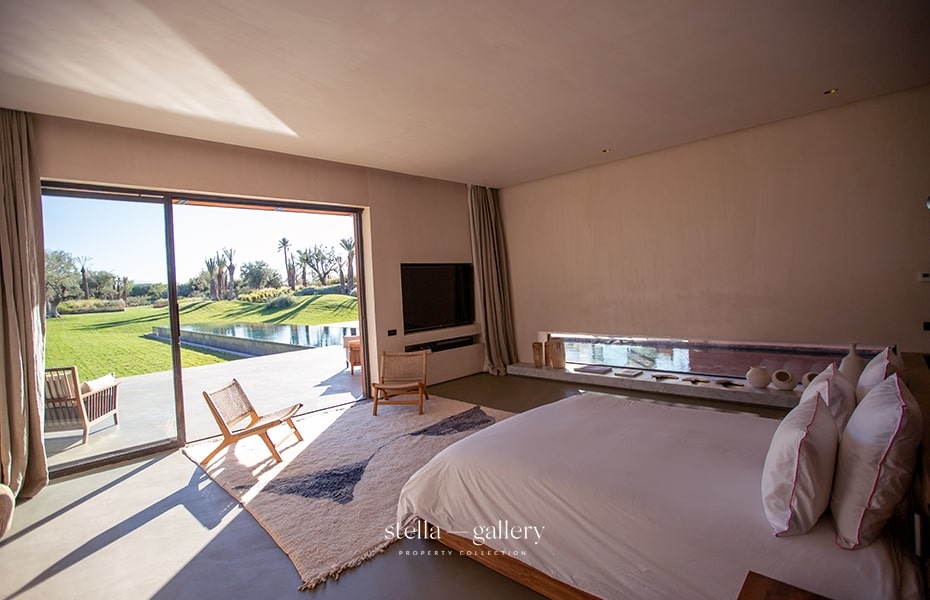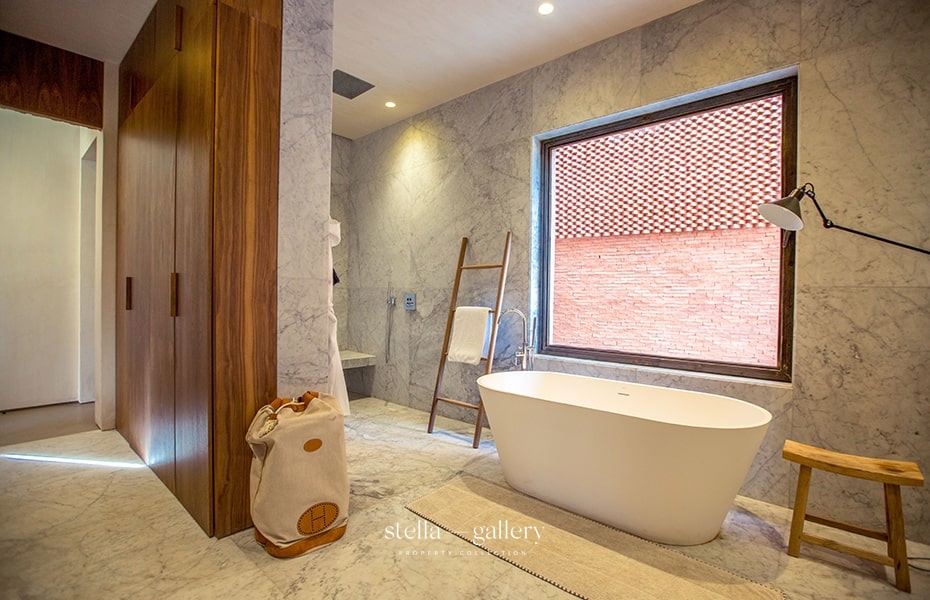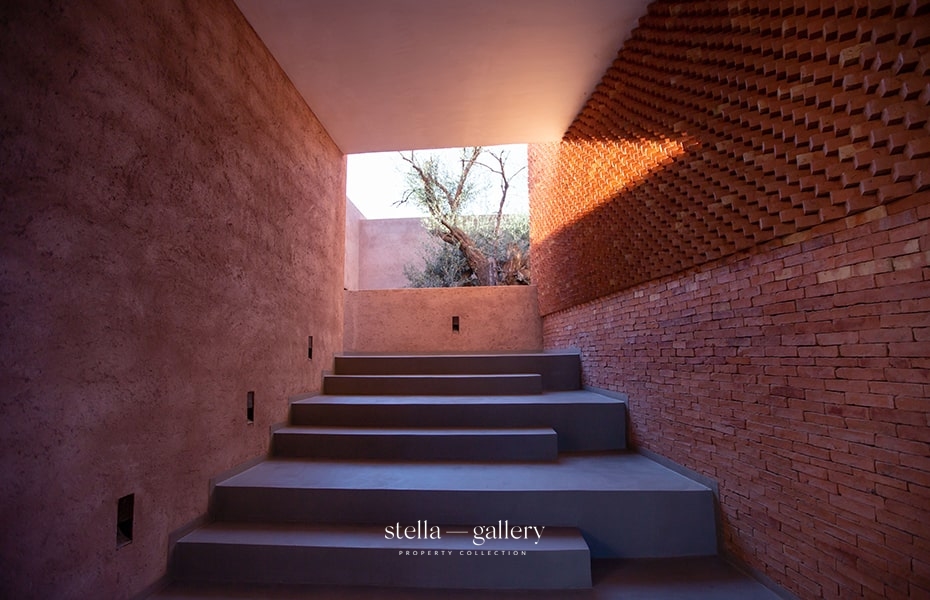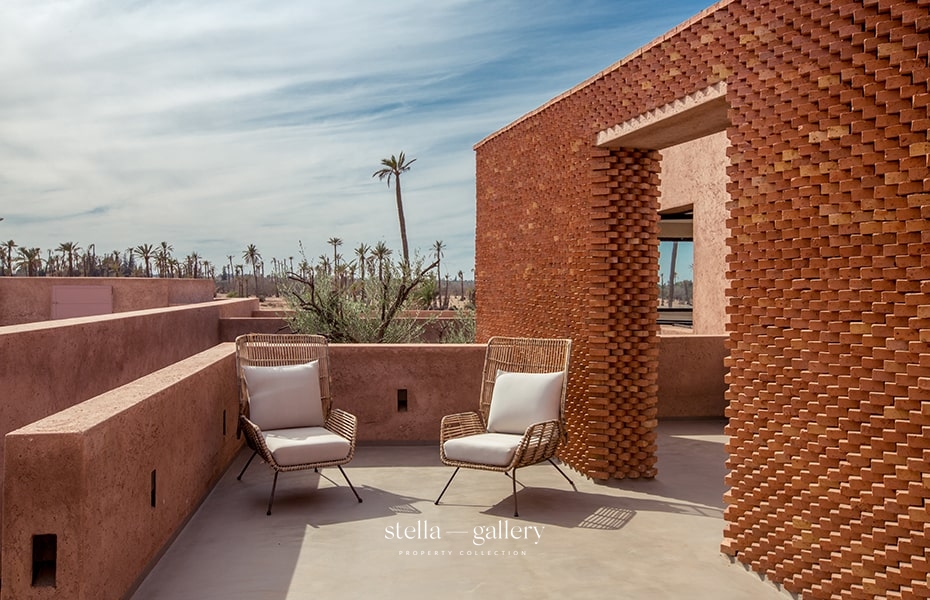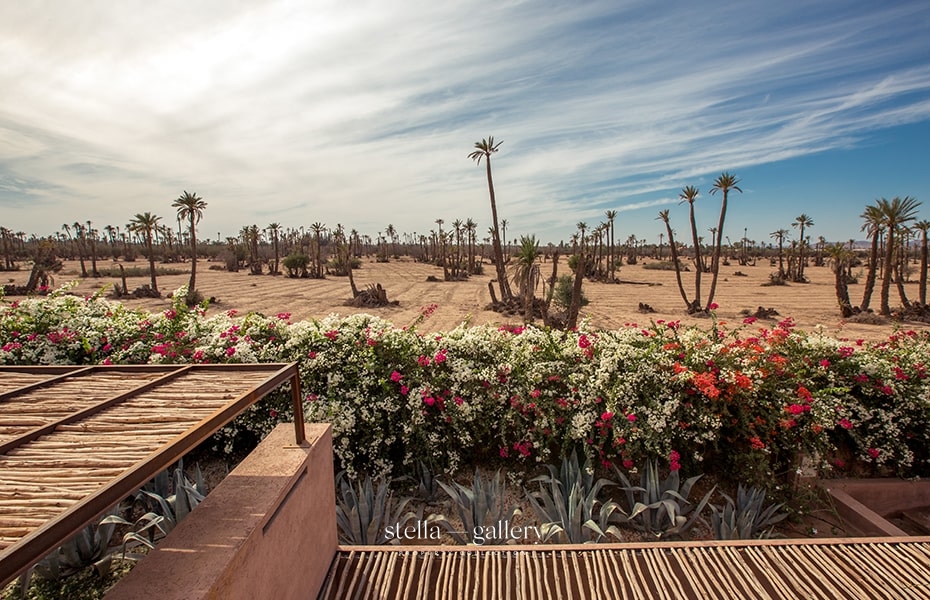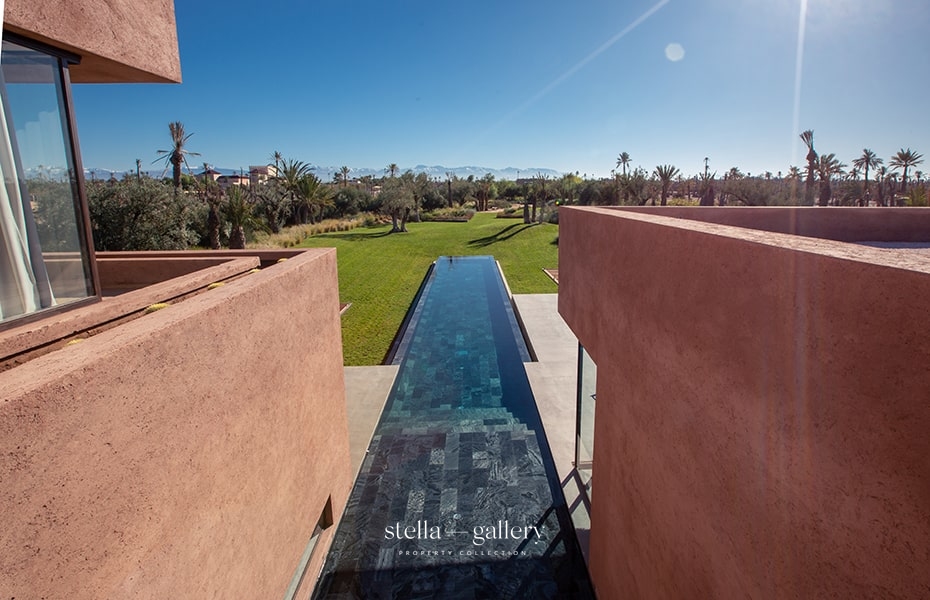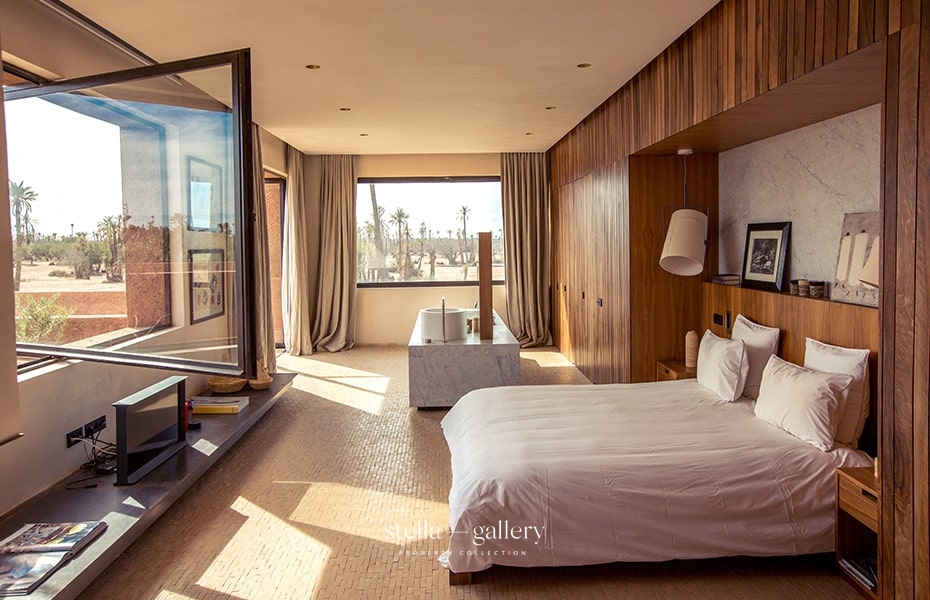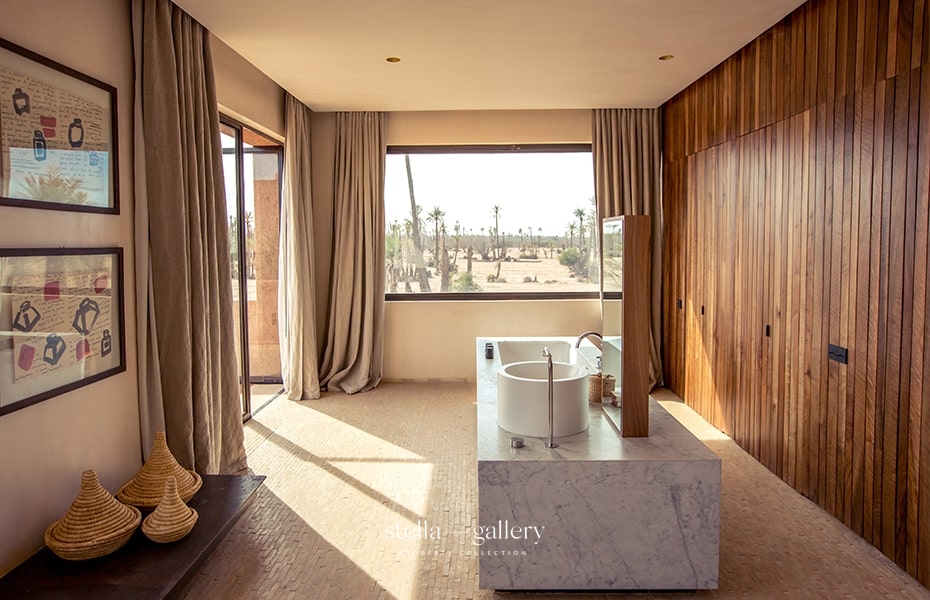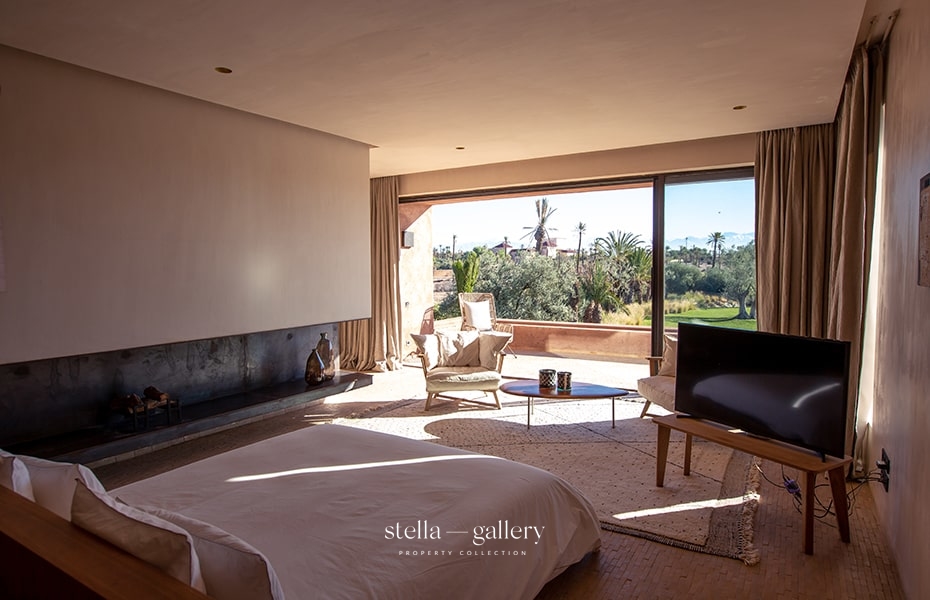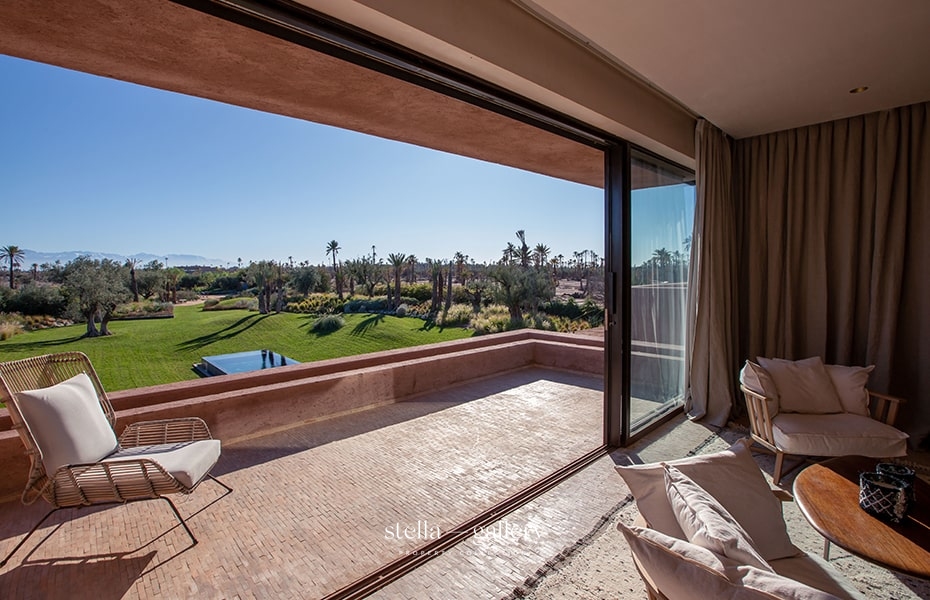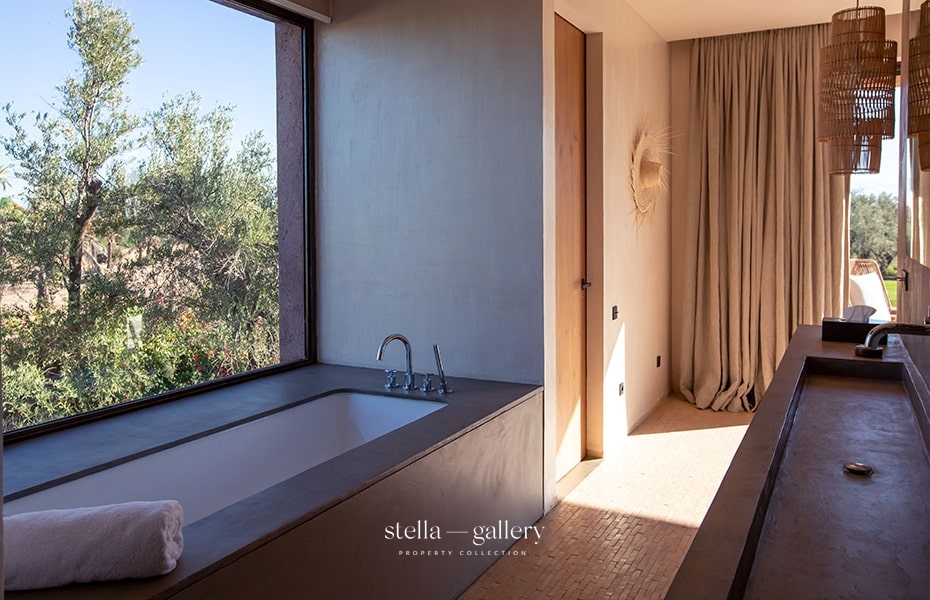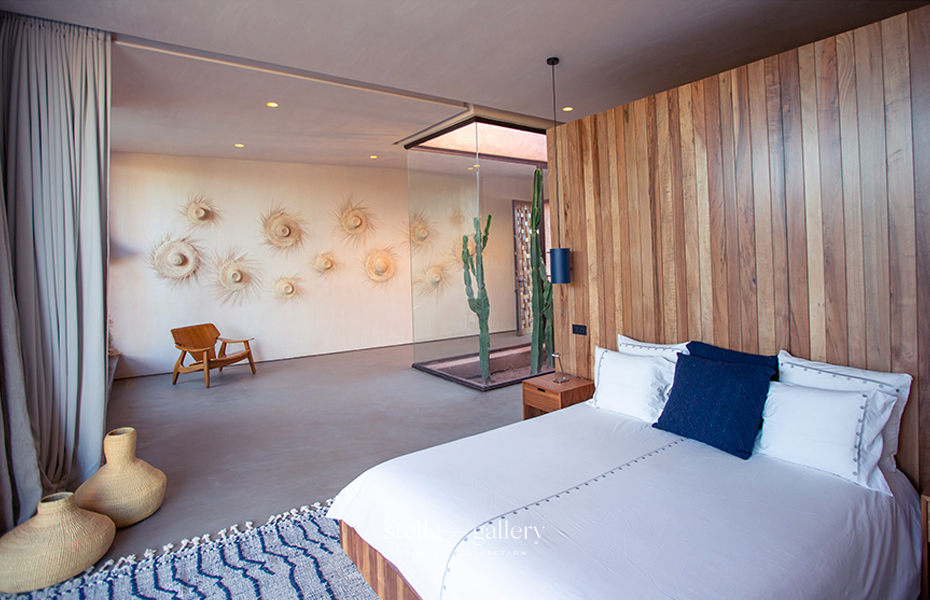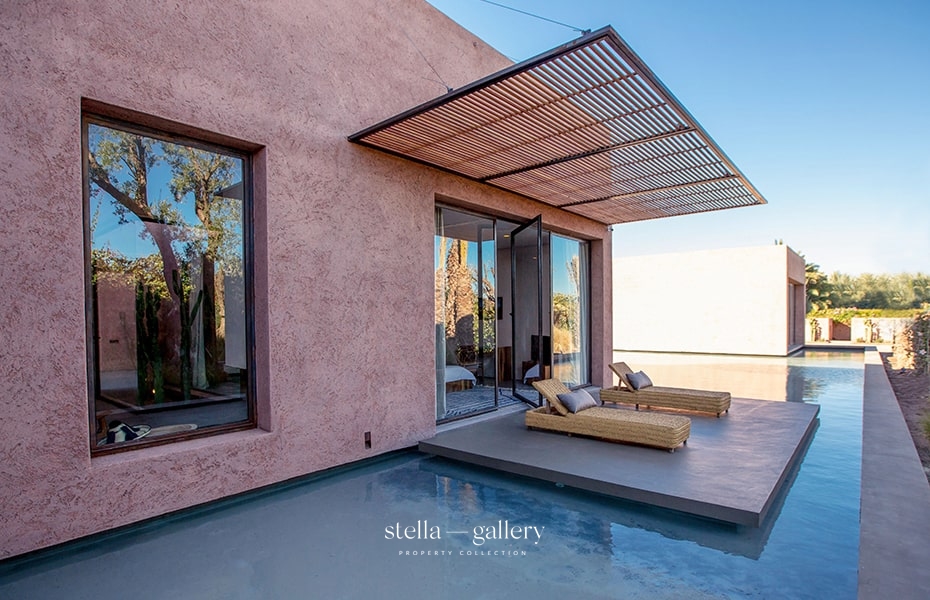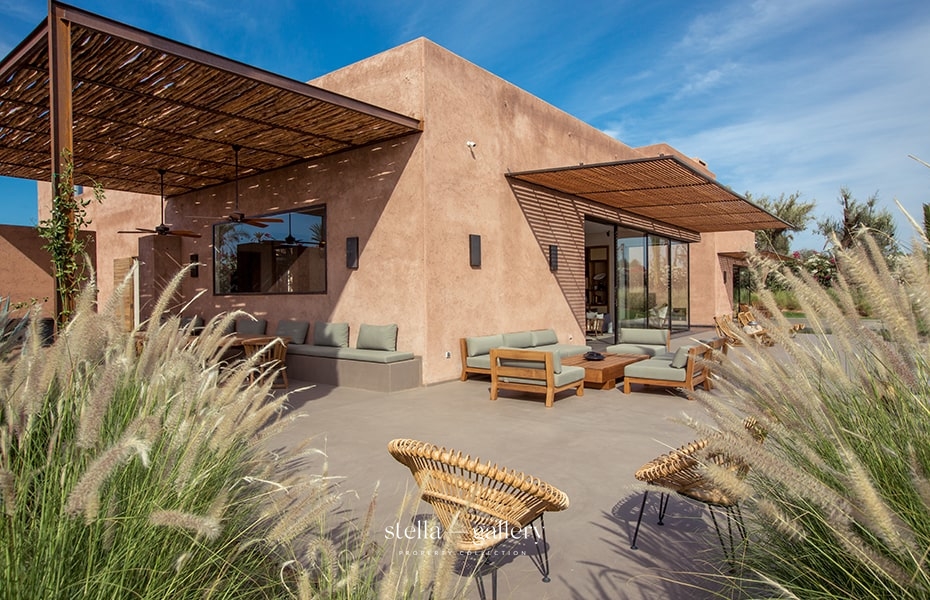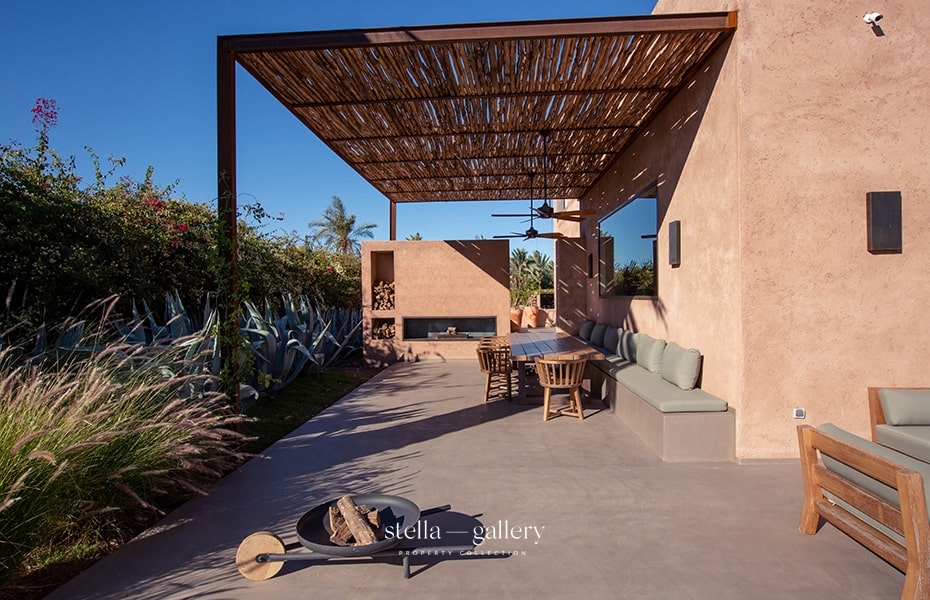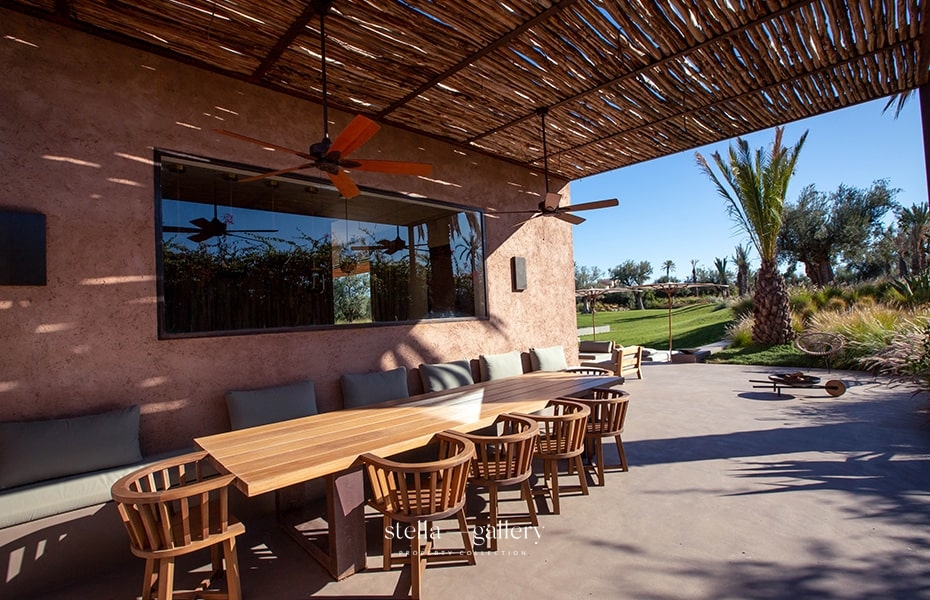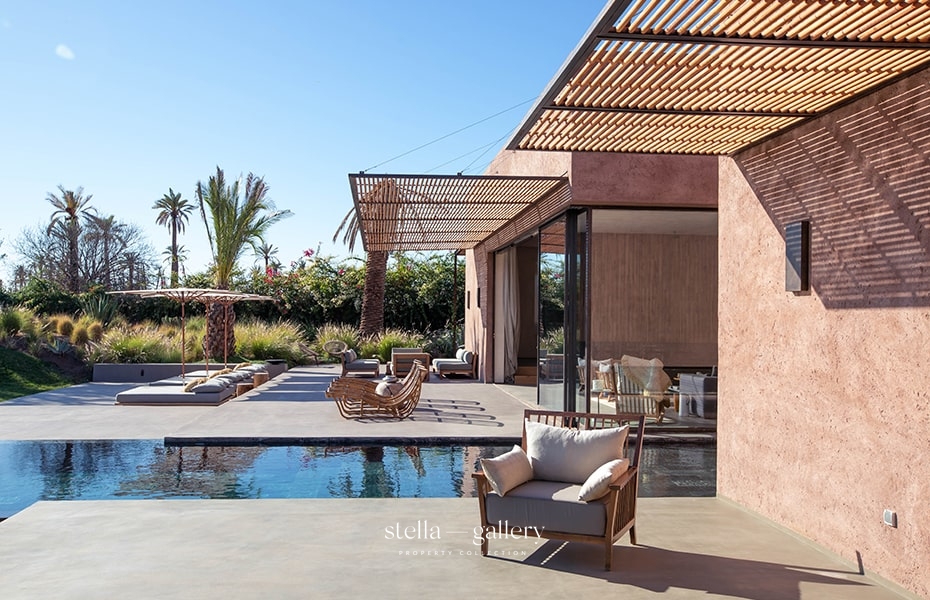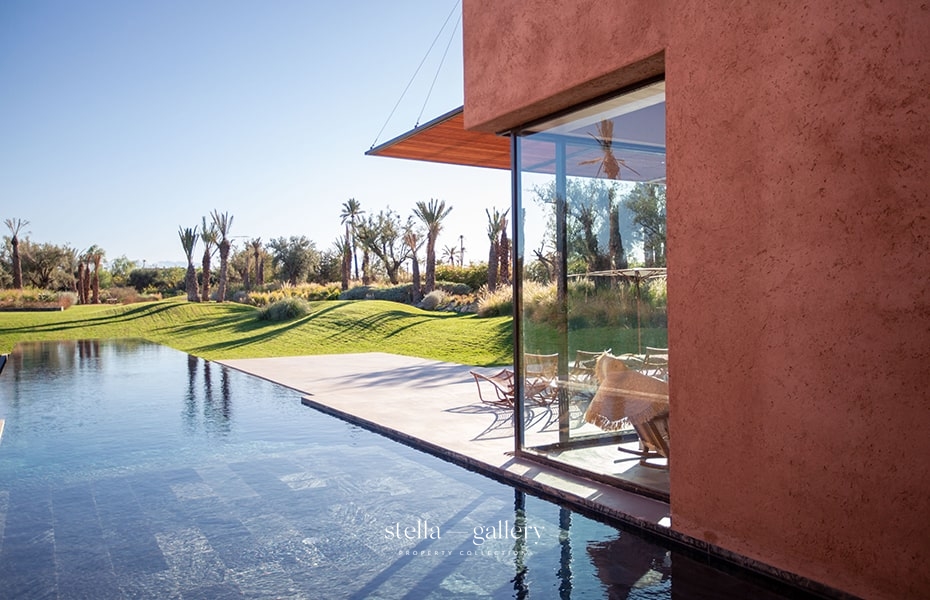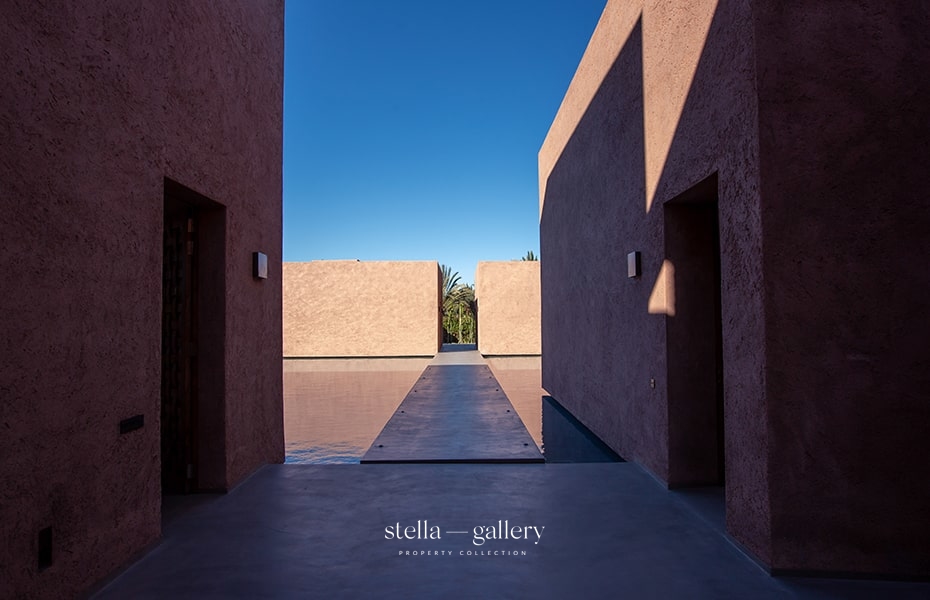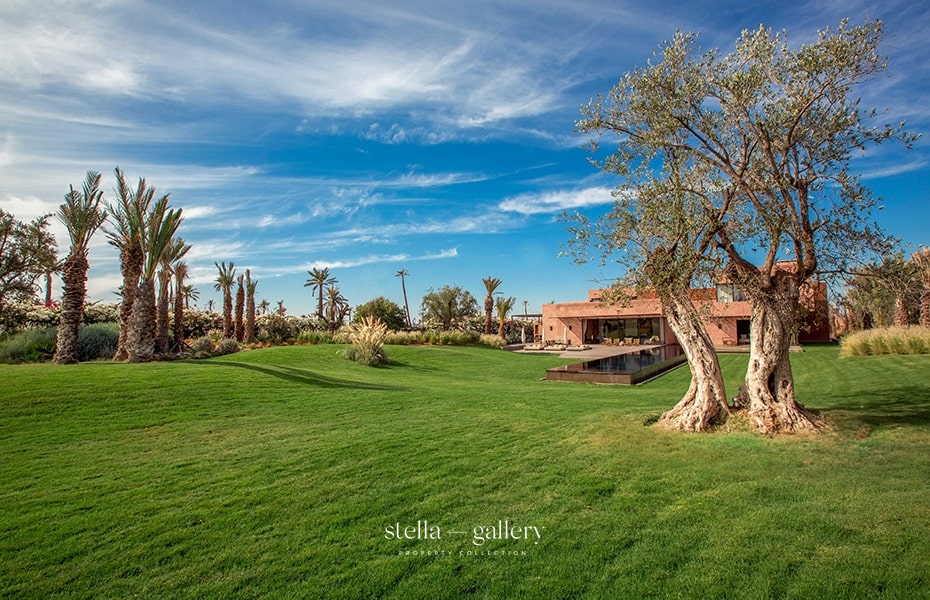 Villa A
A Berber-inspired architect's villa
This architect's villa begins by questioning the visitor whom it welcomes with two cubes. No door, no window, no decoration … Just the back of two sober blocks, with no other details, separated by the emerging central aisle. Reminding us the riads that do not let you see anything from the outside, but surprise you with their interio, or the Berber houses very present in the region.
An exceptional villa, designed by two Parisian designers and architects, Margaux Beja and Thomas Pujol, who were greatly inspired by vernacular architecture recognizable by its adobe blocks of different sizes and heights. They sublimated it to create a contemporary, original villa where the different cubes offer real intimacy and aesthetic. All punctuated by pools of water that bring tranquility and freshness.
But if the style is inspired by traditional Berber lines, the exterior volume as well as the interior architecture remain resolutely contemporary.
After the interrogation, the reveal. The central aisle extends into a footbridge over a large pool of water. New blocks then appear. Some on the ground floor, others upstairs in a subtle building game. They welcome the generous suites and their private terrace, sometimes surrounded by water, sometimes opening onto the garden or for those upstairs revealing a breathtaking view.
The block dedicated to the living room sums up the inspirations of the two designers: geometry, light, sobriety, raw materials. Thus, the sober and elegant design has been mixed with materials such as metal, rattan or marble, but especially wood which expresses all its subtleties. As on the central element of this space: the hanging wall housing the fireplace and separating the living room from the dining room. Its different nuances can be expressed here and draw a real graphic scene.
The large living room, with a contemporary, warm and authentic atmosphere opens onto a large terrace and the garden, thanks to a long section of glass wall, the sliding glass doors interlocking for an almost complete opening.
The exteriors are an integral part of the villa. The terraces therefore welcome different places of life when the swim lane, with night blue tiles, unrolls its 35 meters in length. Opposite, there is a hilly landscaped garden facing the Atlas.
Another element of the villa's identity is the hundred-year-old olive tree, set in the heart of the patio onto which an incredible kitchen opens, lined with a wall of a wine cellar.
This property is also for rent :
why not try it before buying ?
Ground floor
1 generous living room, dining room with fireplace
3 suites with terraces, bathroom and dressing room
1 kitchen
1 wine cellar
1 guest toilet
1 fitness studio
1st floor
1 master suite with terraces, bathroom and dressing room
1 suite with terraces, bathroom and dressing room
Several terraces
Exteriors
1 living room
1 dining room
Several terraces
1 heated swimming pool 35 m long
1 solarium
1 mature garden
1 pétanque court
Staff Room
Covered parking for 3 cars
Technical
Heating / cooling floor
All rooms have a reversible air conditioning hot / cold installed invisibly
1 pool technical room
Location
20min from Marrakech city centre