Marrakech - Medina
Riad
600 m2
Exceptional Riad with 8 bedrooms
Guest house in operation
Floor area of 600 sqm
Located in the historical heart of the Medina of Marrakech
1 800 000 €
Price E.A.F. (Excluding Agency Fees)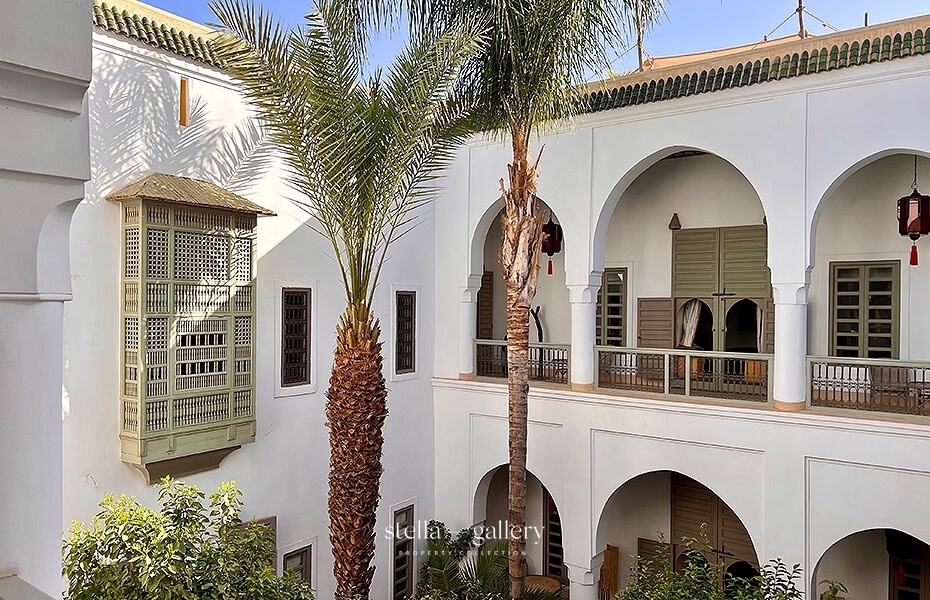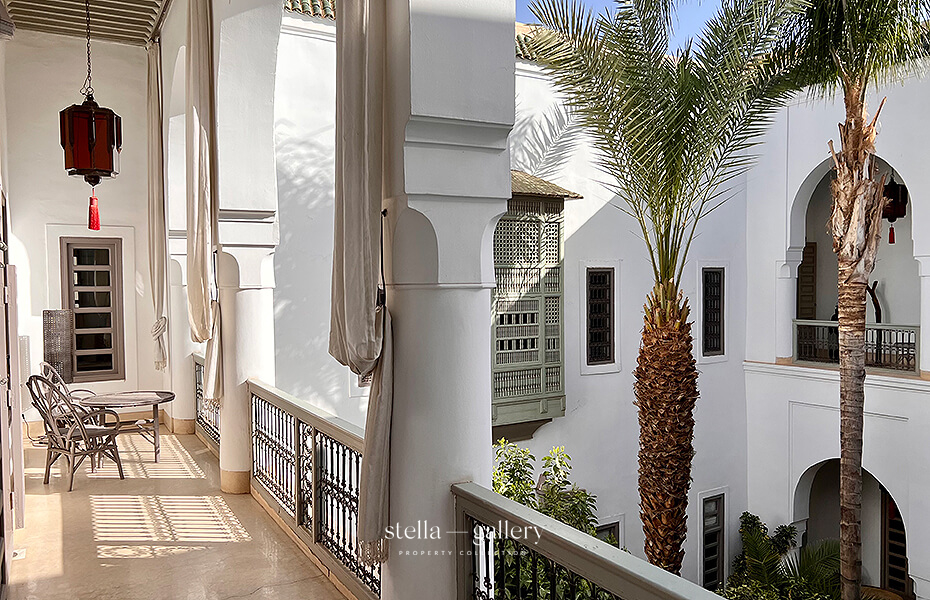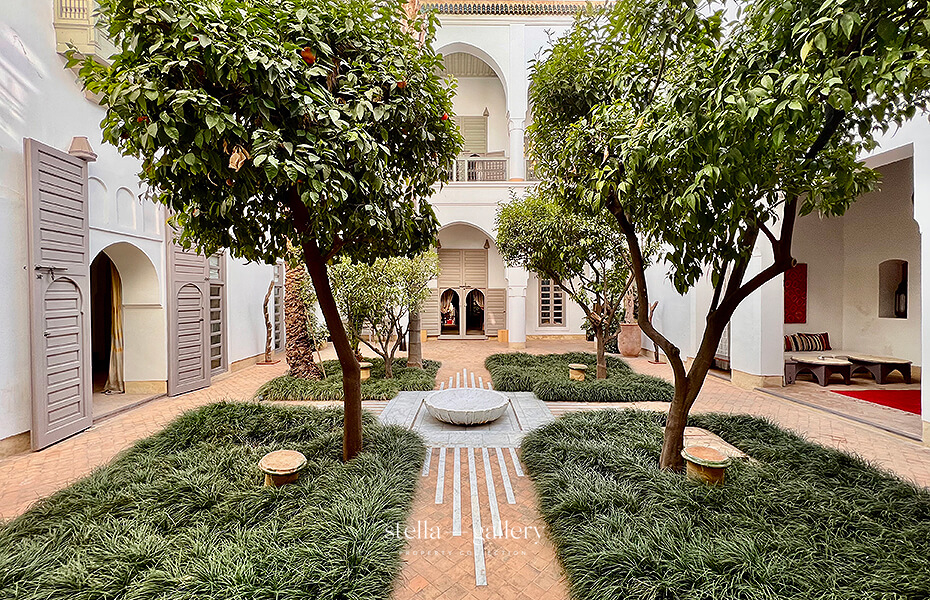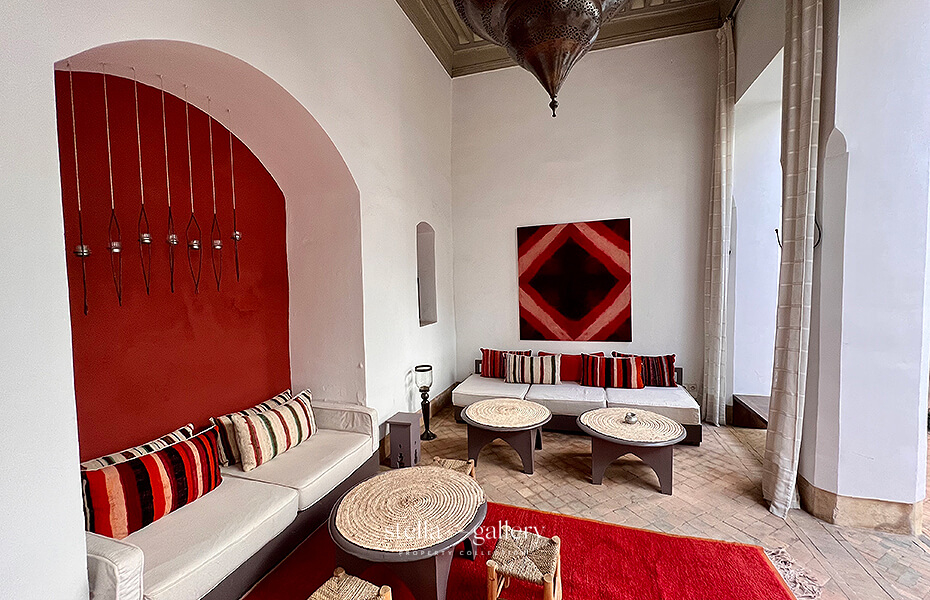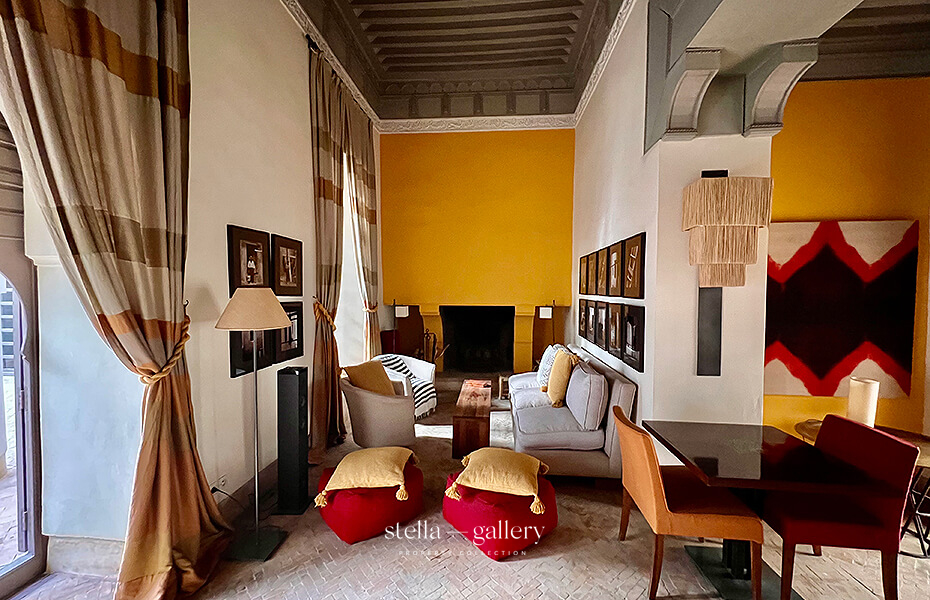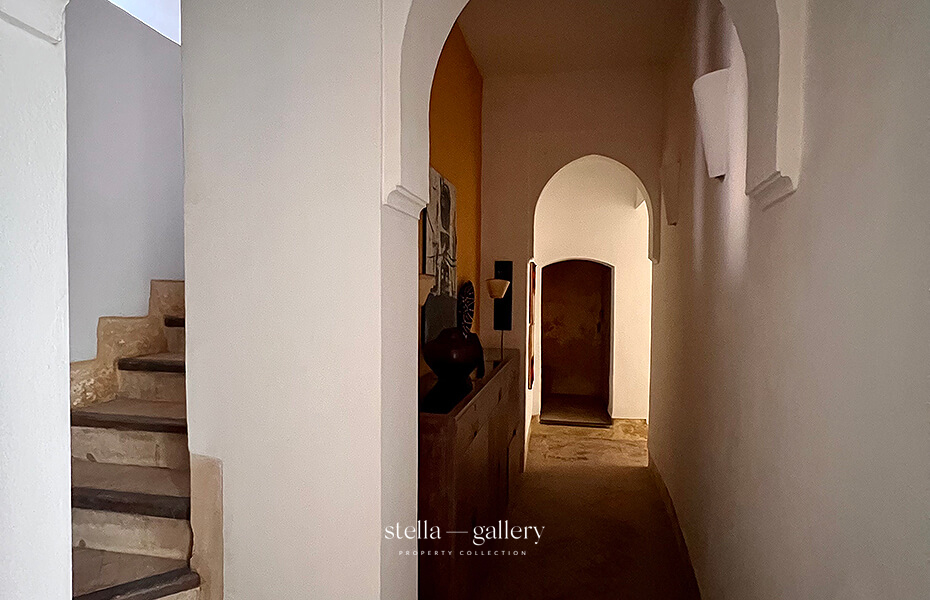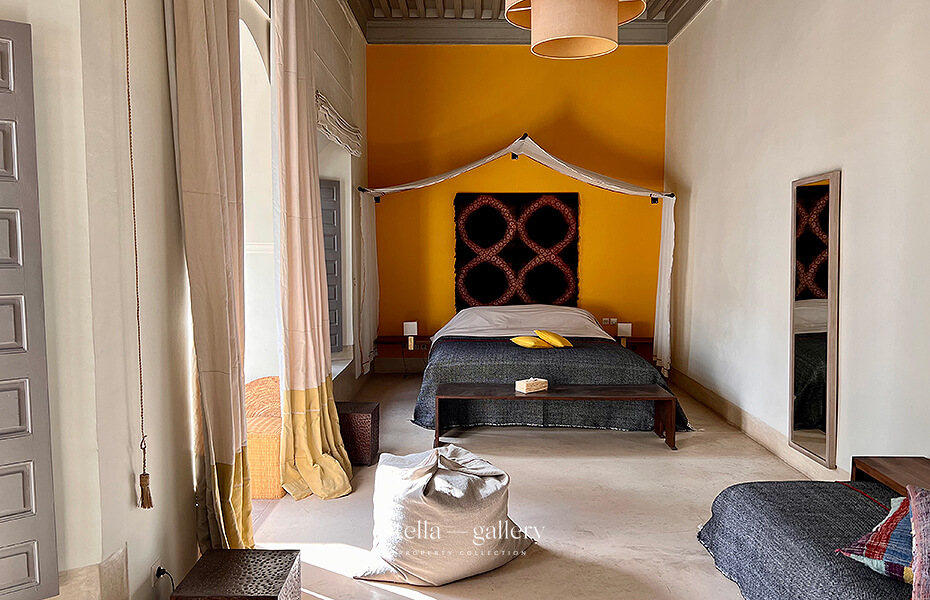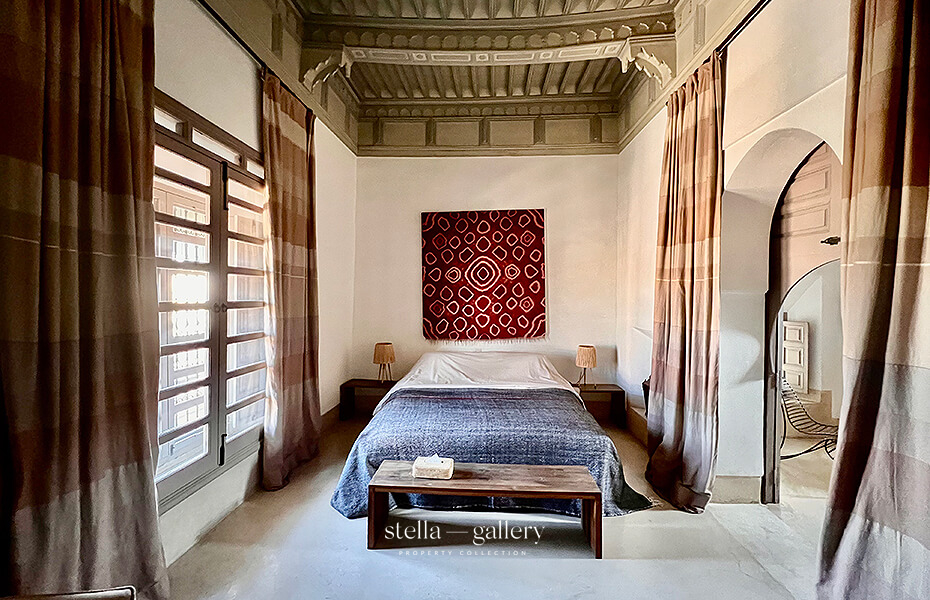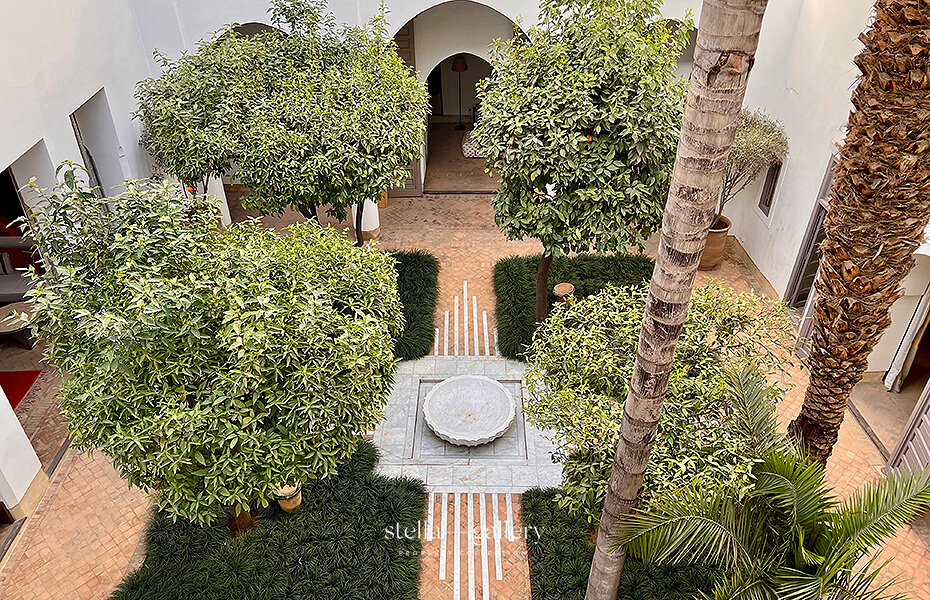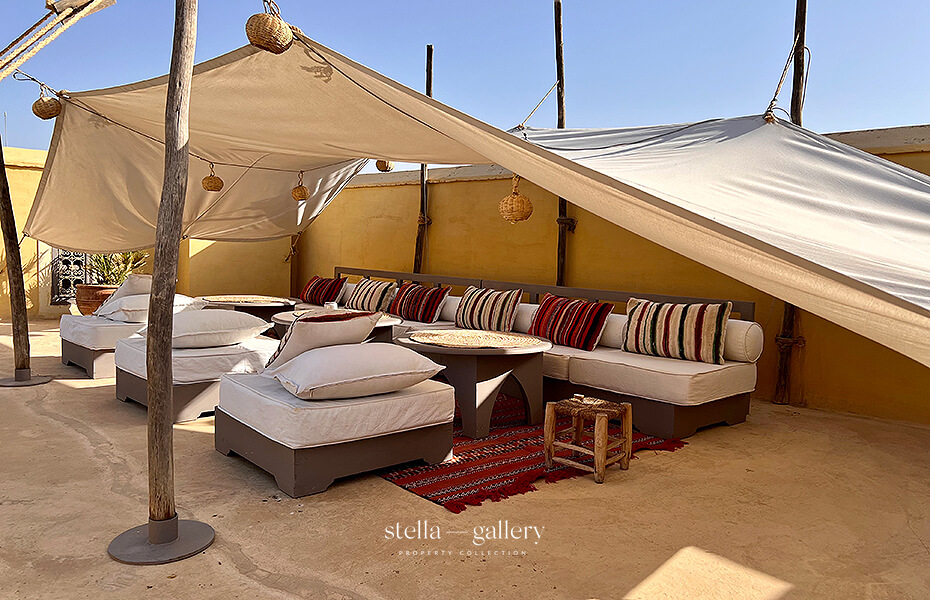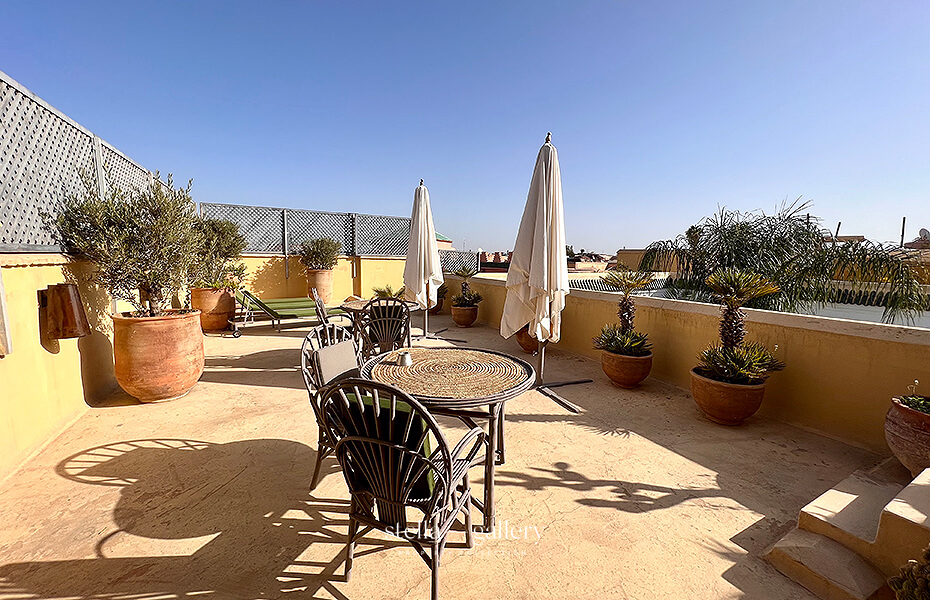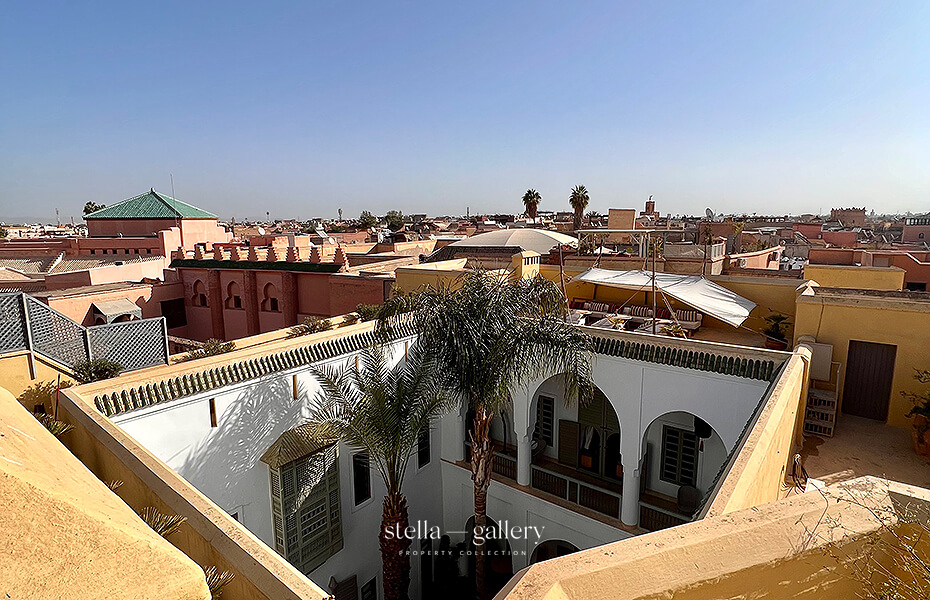 Riad T
A turnkey riad
Riad T, ideally located in the historic heart of the Medina of Marrakech, has been sublimated thanks to several months of renovation. A long-term job in order to respect the soul of this traditional riad while bringing it the modernity expected in a modern residence.
Lighting, air conditioning, functionalities, everything has been integrated while preserving the precious work of the maâlems, these Moroccan master craftsmen with centuries-old know-how.
The happy owners will be able to live in a sober and elegant riad, equipped with modern comfort and the amenities essential for a peaceful life in the Ocher city. The generous floor area of 600sqm includes two patios, generous reception areas with chimney, 8 bedrooms & bathrooms, two kitchens.
And to complete this picture, the elevated terraces offer a large living space with its dining room and its solarium area, not to mention a hammam and its treatment area on the ground floor. This property, sold furnished, is ideal for a private residence or for a good commercial investment.
This property is also for rent :
why not try it before buying ?
Location
In the heart of the Medina of Marrakech