Yasmina
Alaoui
Installation
"My personal approach in all art projects is to associate classical and contemporary art with artisanal manufacturing techniques to create the work".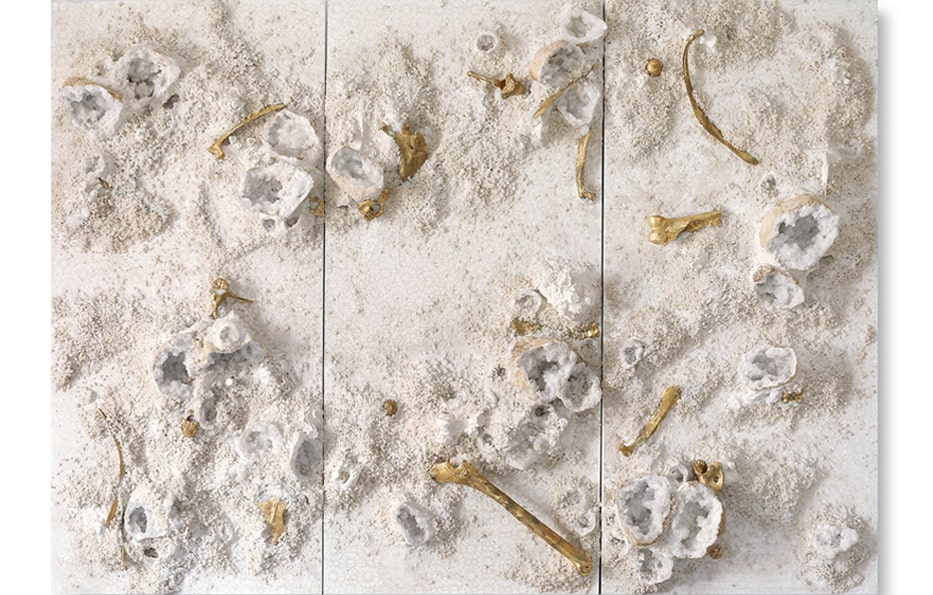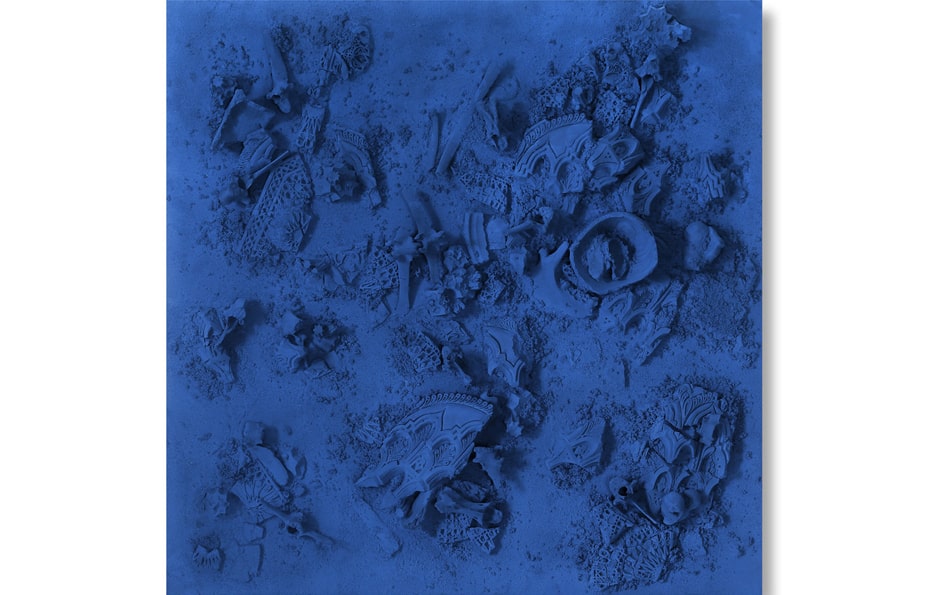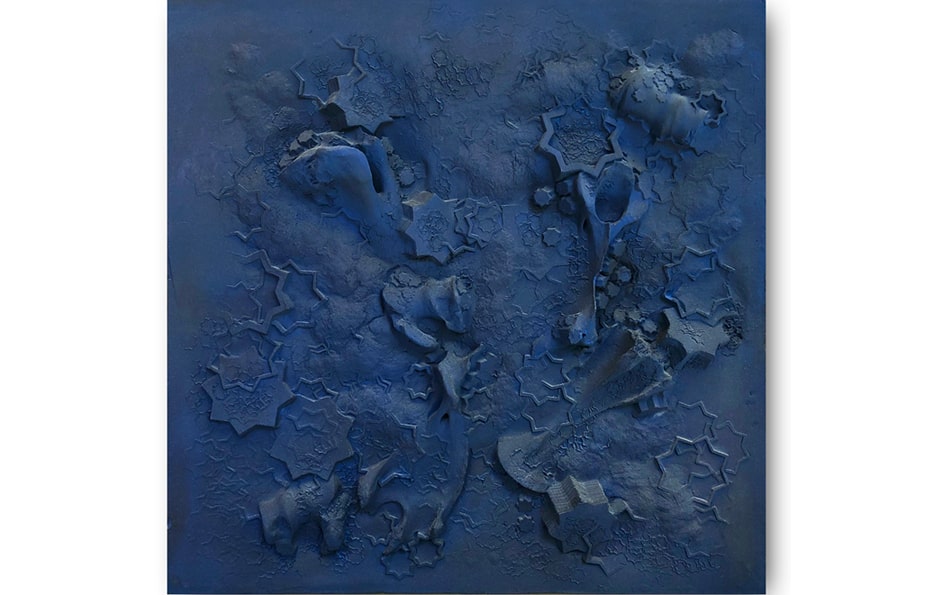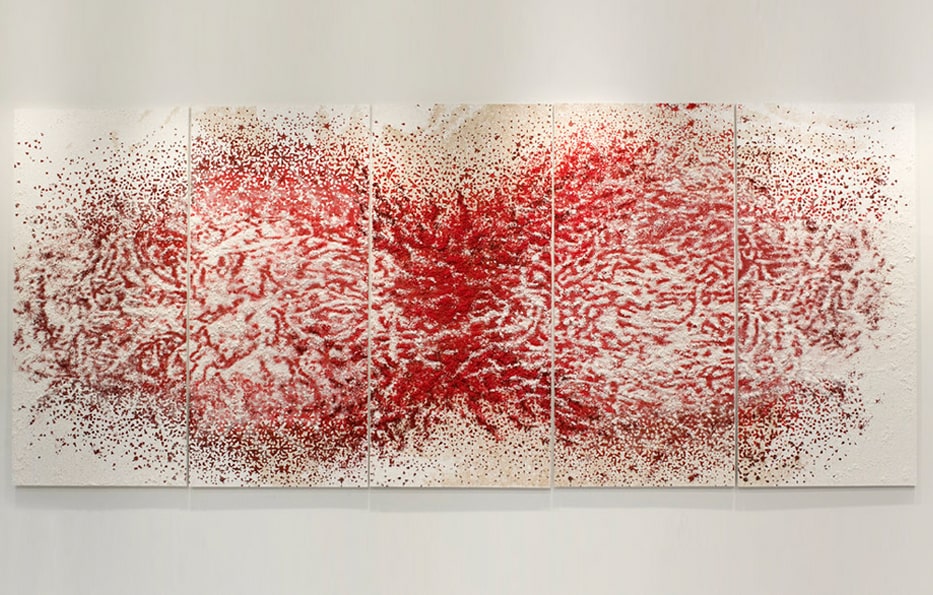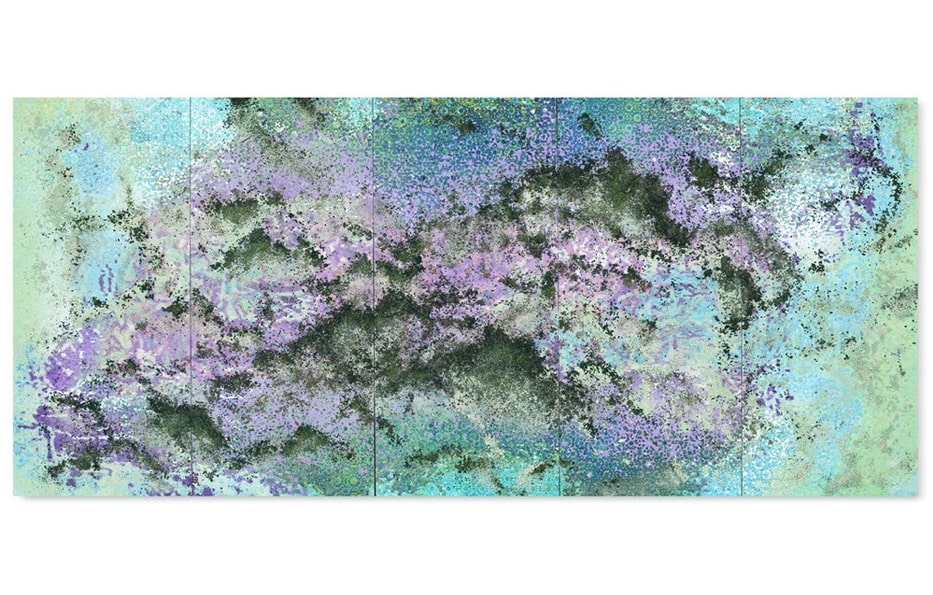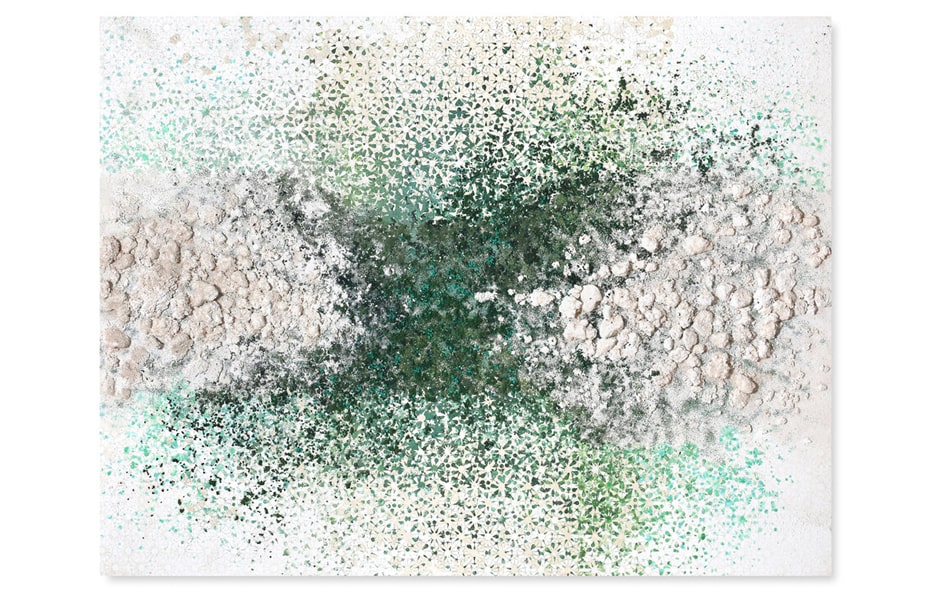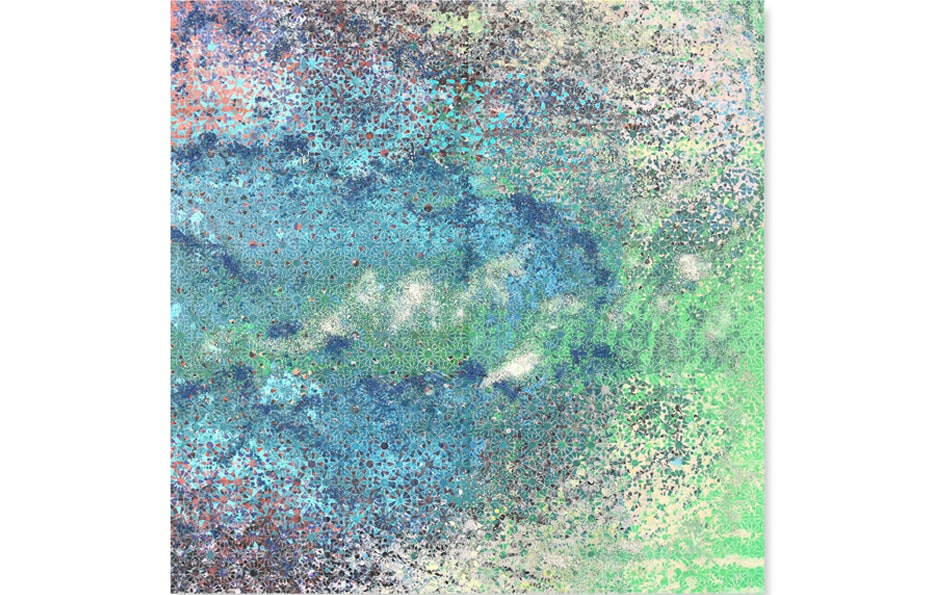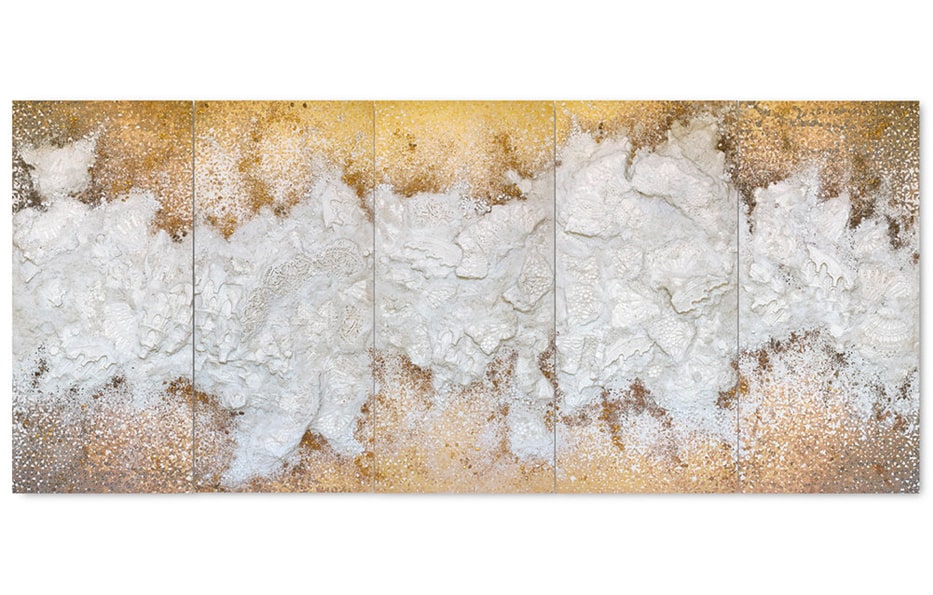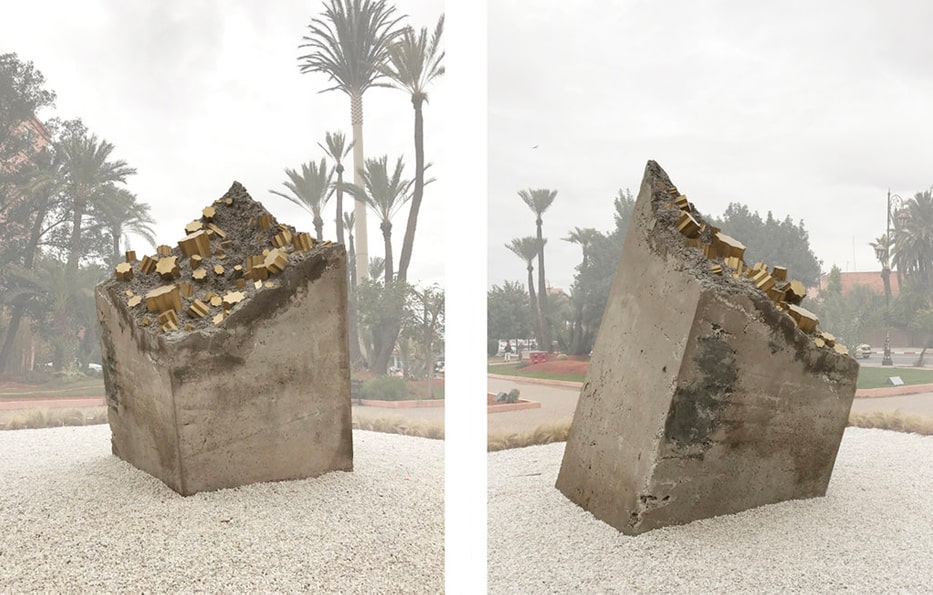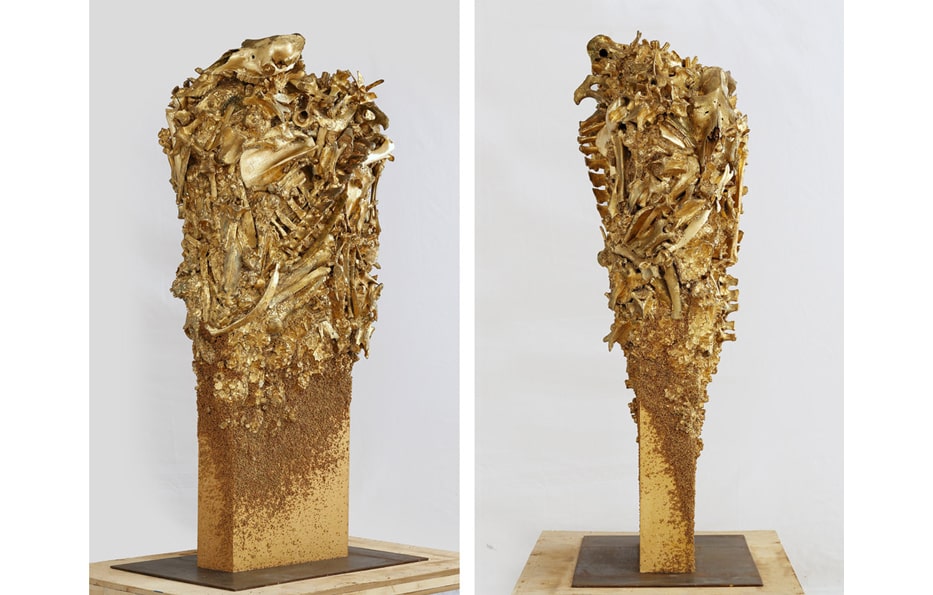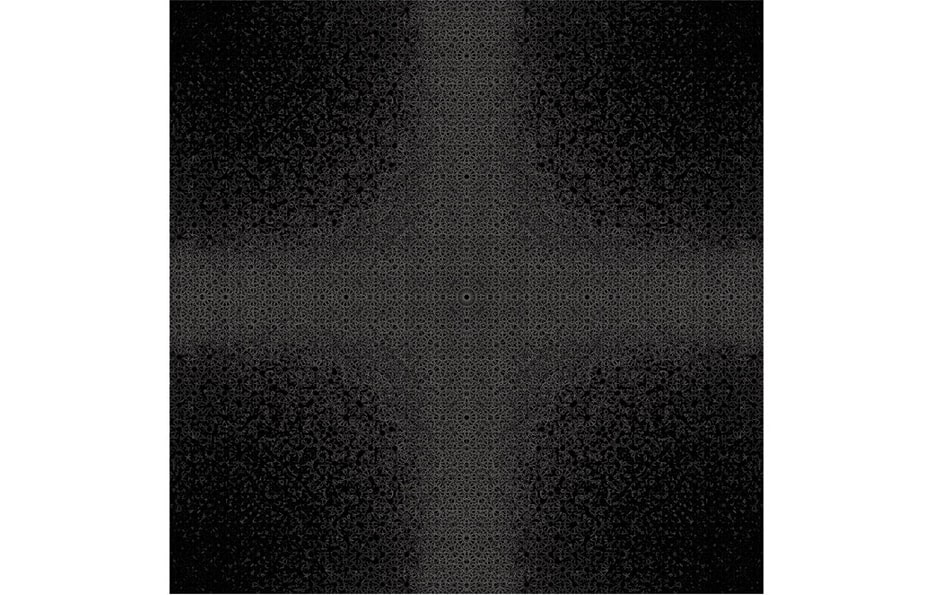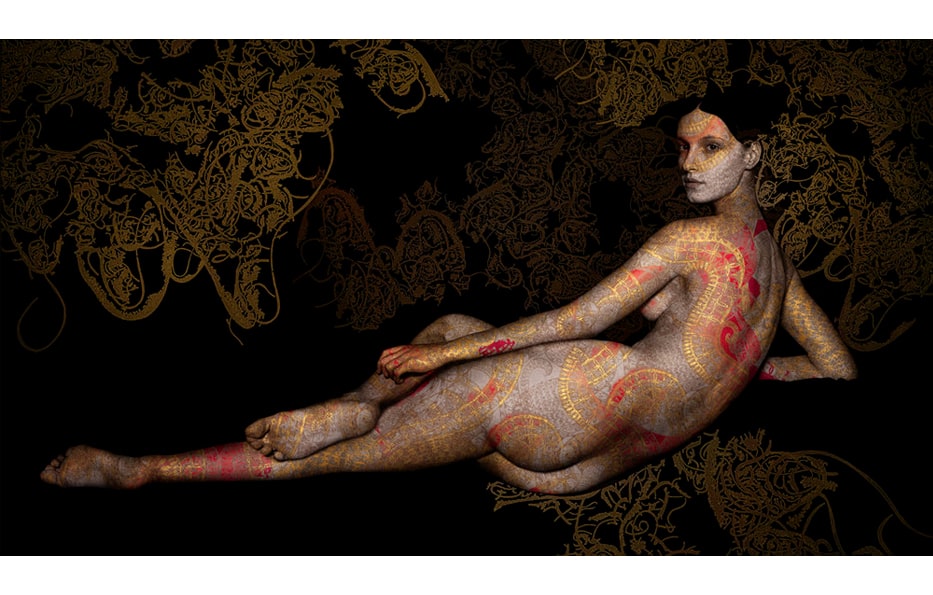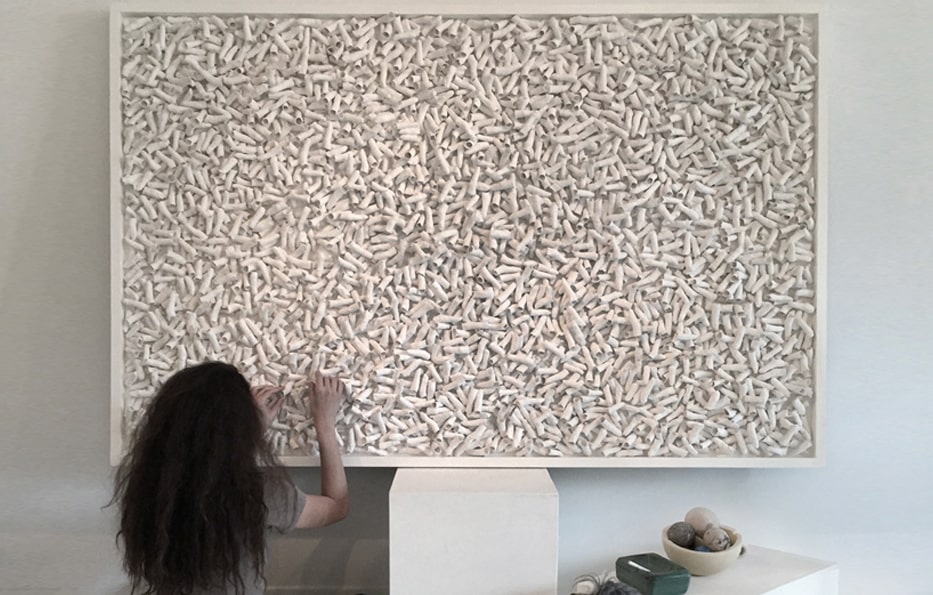 Yasmina Alaoui, a multidisciplinary visual artist who exalts contraries and explores all mediums.
Born in New York in 1977, Yasmina Alaoui is of French and Moroccan descent. She now lives and works in Marrakech in her house-workshop. She started painting at the age of seven and her passion for different artistic techniques was confirmed with her arrival in Marrakech at the age of ten. As a teenager, she was inspired by Moroccan craftsmanship, henna tattoos, but also Yves Saint Laurent and Serge Lutens, friends of her parents whom she met regularly. The technique used is a mixture of drawing, painting, collage and digital. My personal approach in all art projects is to combine classical and contemporary art with artisanal and authentic manufacturing techniques to create the work. "The combination of different techniques is a complex (and secret) process of stratification, which I have developed over the years, using my knowledge of different mediums".
A multidisciplinary artist
She studied Fine Arts at the Carrousel du Louvre in Paris, then returned to New York in 1995 to study medicine at College William and Mary in Virginia, where she finally changed her path and obtained a degree in sculpture. She also studied filmmaking in New York in 1998 and worked in the film industry. Also in New York, she collaborated with photographer Marco Guerra (with whom she shares her life) on the series "Tales of Beauty" and "1001 Dreams" series, featuring women's nude bodies photographed in black and white by Marco Guerra and covered from head to toe with contemporary Arabic Henna patterns by Yasmina. These works were an immediate success and went around the world.
From figurative to organic
Yasmina Alaoui's work revolves around the invisible link that bridges extremes by embracing opposites : secular and holy, order and chaos, repulsion and attraction are at the heart of her complex and intricate visual works using a wide variety of techniques, allowing her to master a process of stratification, which she alone has the secret. She mixes drawing, painting, sculpture, collages and even digital art to magnify her paintings.
Her latest series around sediments, which she describes as "abstract compositions evoking vast cosmic and mineralogical landscapes seen from the sky," oppose the rigor of Islamic art with the work of zellige to the chaos brought by her mix of materials both organic and mineral, scraps of ceramics, camel bones, or pure pigments in the Marrakech region.
As for his "Finger Casts", monochrome large format composed of hundreds of plaster fingers pressed against each other, they are more like sculptures than paintings.
Galleries from around the world pull out his works, some of them are part of private collections.