YAMOU
Painting
"Painting nature ? Painting Life in its vital creativity."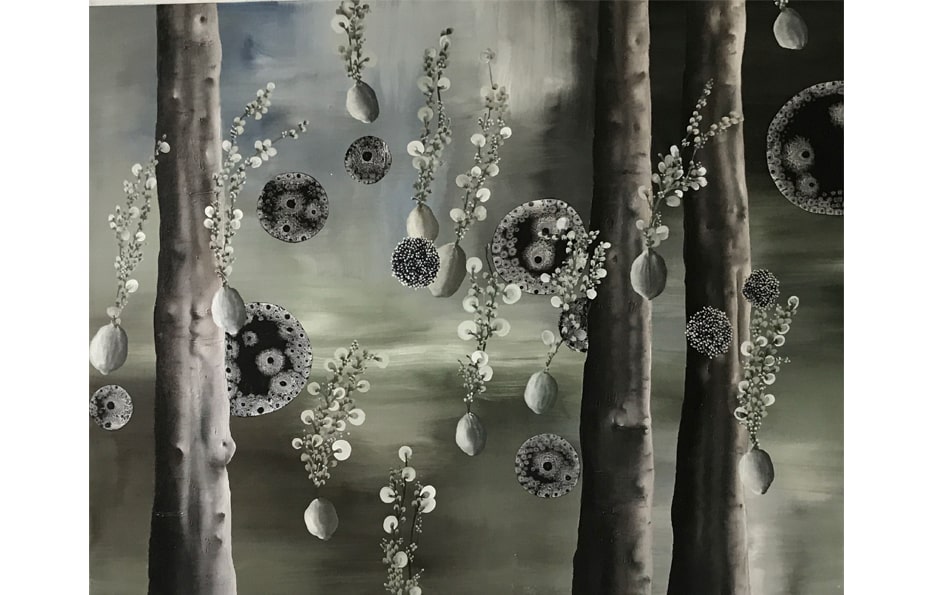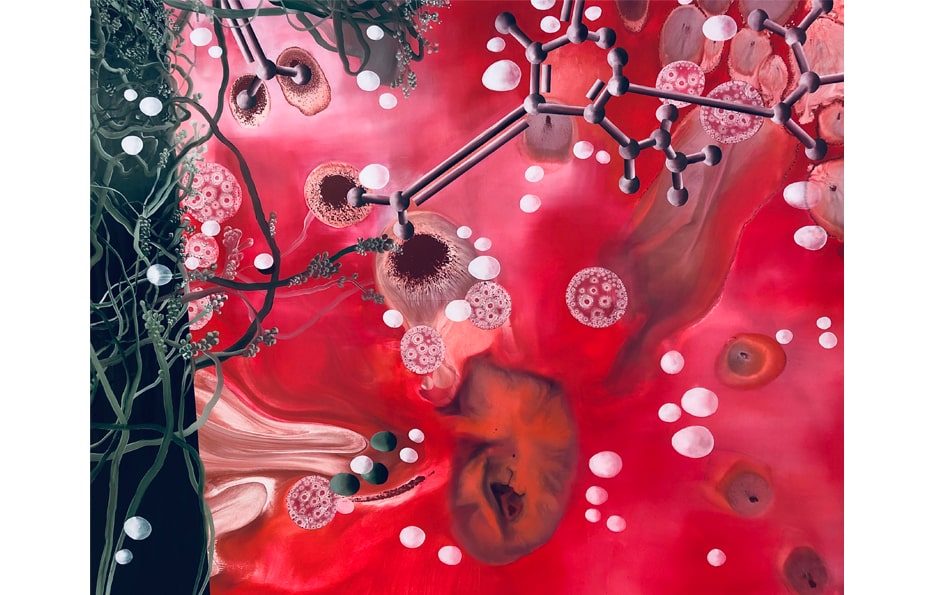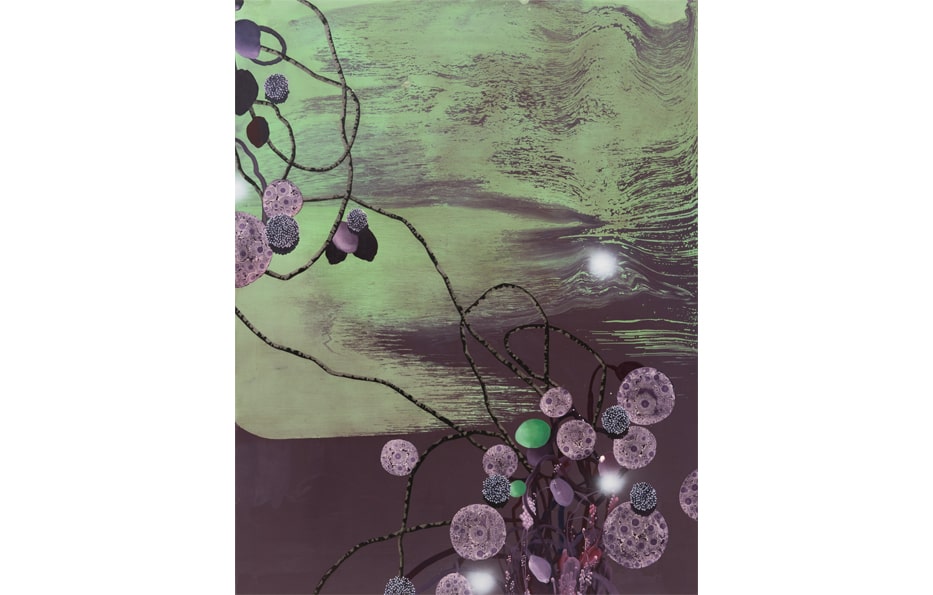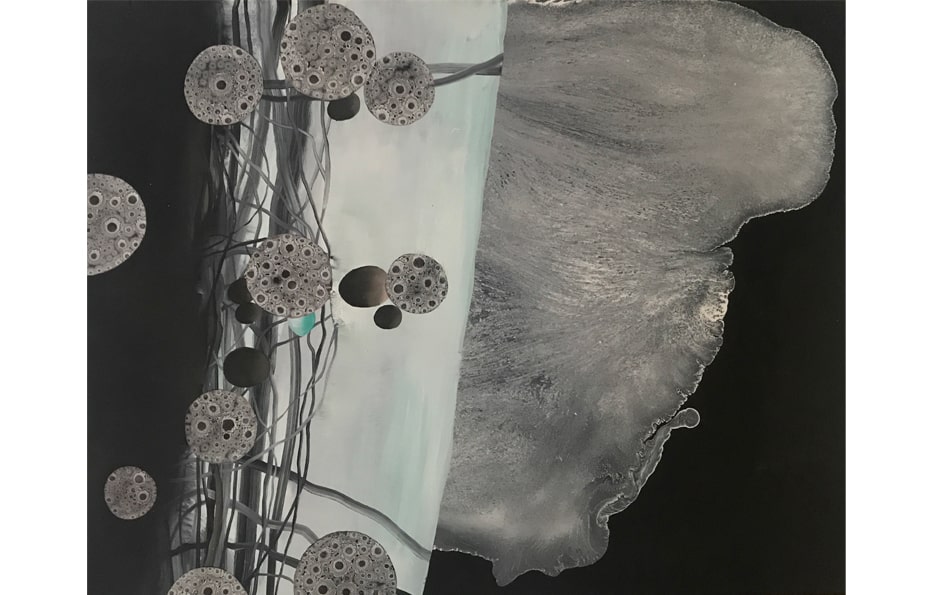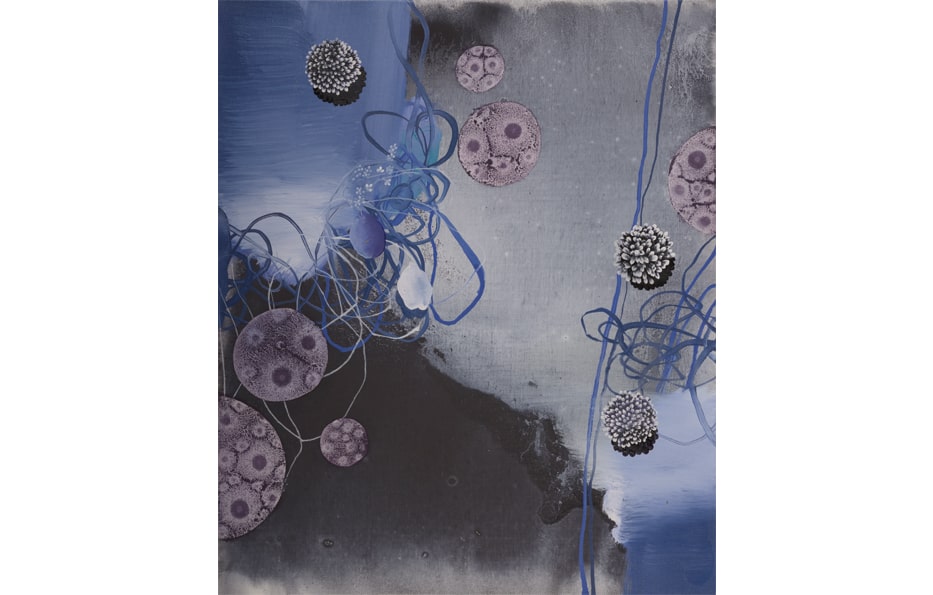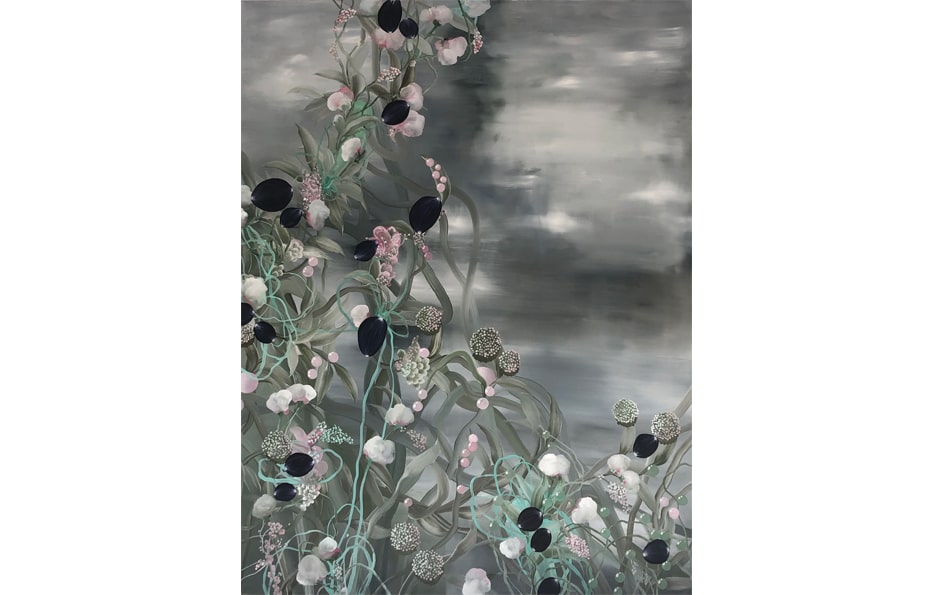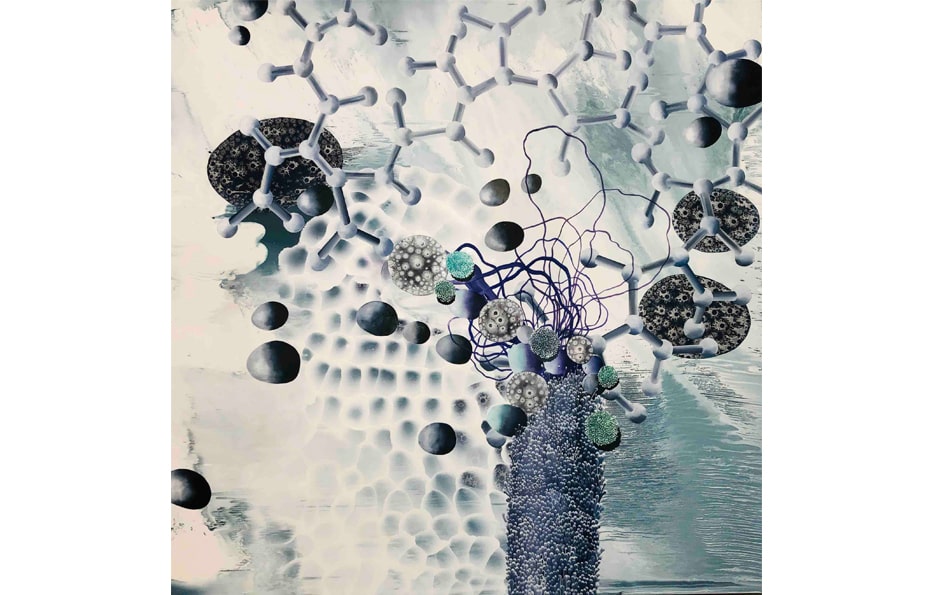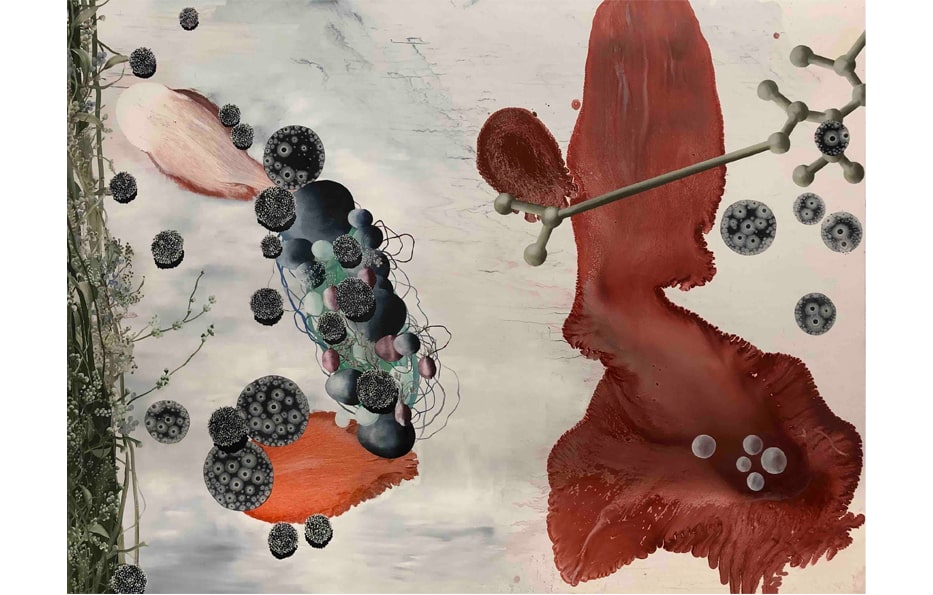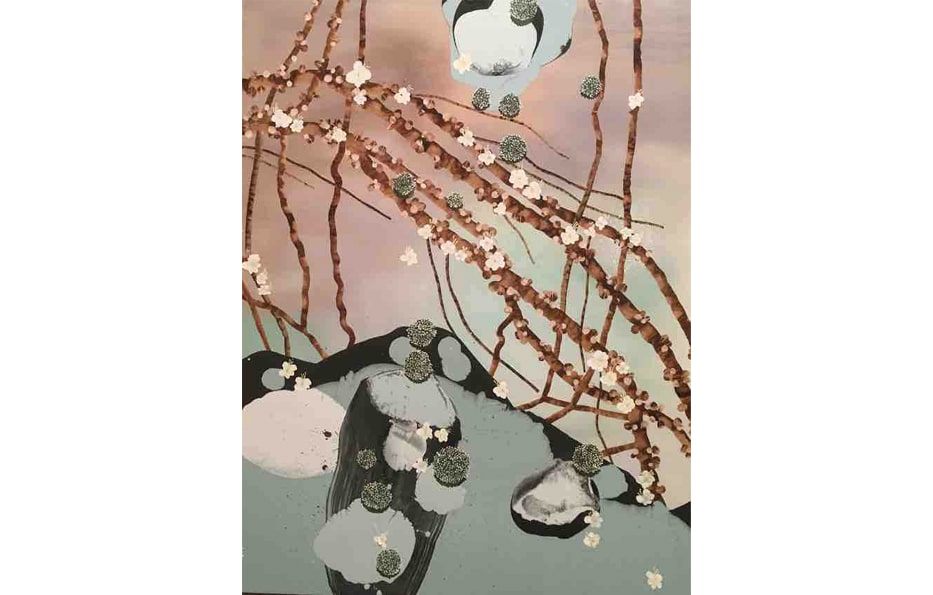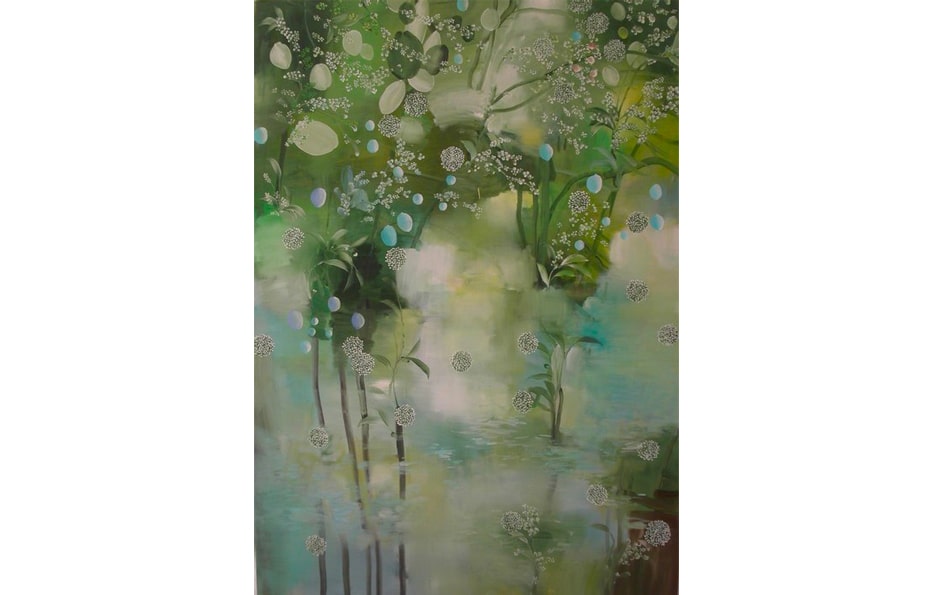 Yamou, the painter of nature and the living.
Born in Casablanca in 1959, Yamou studied biology and sociology in Toulouse and at the Sorbonne where he obtained a DEA on the history of contemporary art in Morocco. In 1986, he began painting in a workshop in Montreuil, a suburb of Paris.
The plant at the center of a work in constant evolution
He made his first personal exhibition in 1990. From 1995, he uses sand and earth to describe the animal world, then in 1998, he changes his course, with vegetal and paintings with muted tones inhabited by leaves, flowers, lianas , branches, stems, sprouts, pistils, corollas, fruits, seeds, gardens and forests, partially covered with signs and calligraphy.
Between figuration and abstraction
Yamou creates a pictorial garden which he exploits all possibilities to infinity.
In the 2000s, he transformed himself into an explorer of matter to represent organic forms, cells that he would have observed under a microscope before giving them a size XXL and to multiply them to create aquatic landscapes, cosmogonies, what he calls "the ordinary miracle: life".
In Deep Inside, his latest exhibition, he pushes the exercise even further. "In his paintings, an untamed life vibrates in a disturbing way. There are inner forests and nocturnal landscapes illuminated by the moonlight, a boiling sap that escapes from half-opened stems. There is pollen, spores, dense liquids, milky, semi-transparent. And there are clouds, branches, molecules, fibers, cells and unknown flowers. In his works, there is neither high nor low, nor gravitational force. It's a new floating world, "explains Commissioner Marta Moriarty.
Yamou who lives between Paris and Tahannaout also makes sculptures, cactus-men culled by nails, acclaimed by international art magazines, but it is his Zen and poetic painting that has made him one of the greatest painters of Morocco.
"There is something very mysterious about being in the infinity of a singular figurative field of plants, full of seeds, herbs … and the search for the fertility of painting as if originating from the desert, he was not tired of giving to see a whole flora which opens the eyes to the drought … from Gustave de Staël.
Chinese portrait
If I was…
An animal: A turtle
A plant: A palm
A color: Green
An object: A key
 A historical figure: The unknown Soldier
A monument: The Taj Mahal
A work by artists: Monet's water lilies
 A song: Avec le temps of Léo Ferré
A movie: Les enfants du paradis of Marcel Carné's
A book: Noces au paradis  of Mircea Eliade
A word: Well
A destination: A lake in the mountains
A place in Marrakech: The mausoleum of Youssef ben Tachfine
A hashtag: #maisencore
A delicacy: Oysters