NOUREDDINE
CHATER
Painting
"What matters to me is not the contingent motive I use, it's the composition and colors of the painting. My approach is that of a painter, not that of an official of the sacred or that of a sign worker."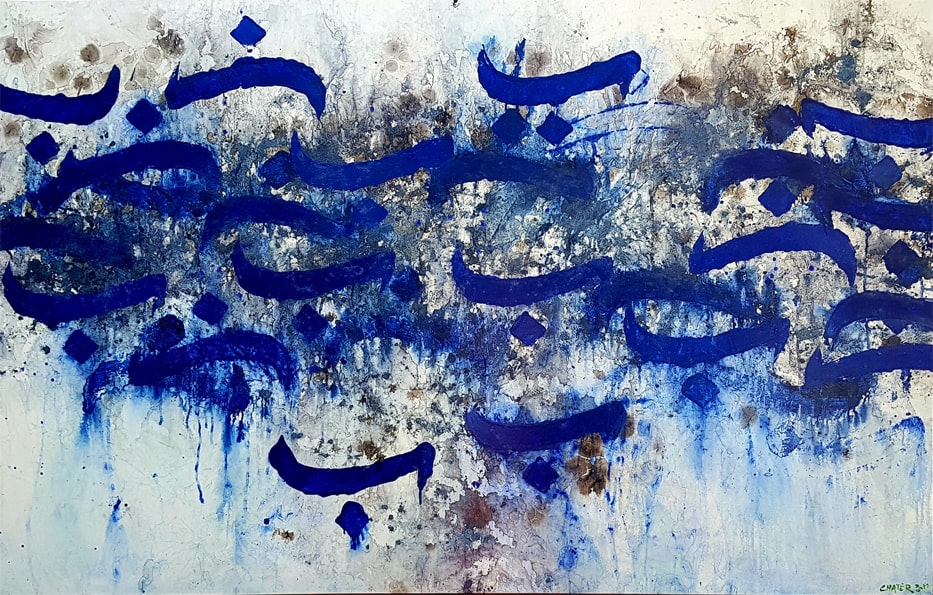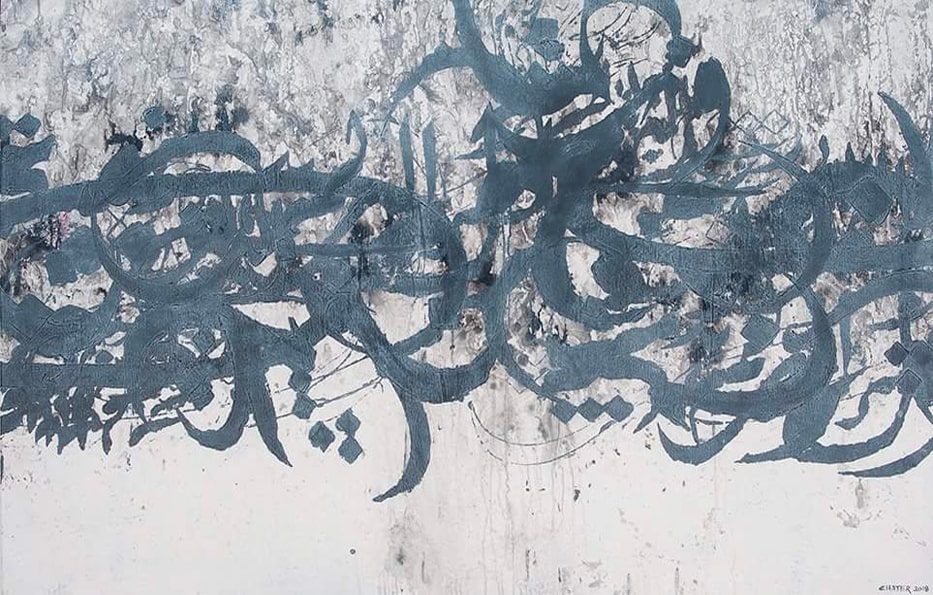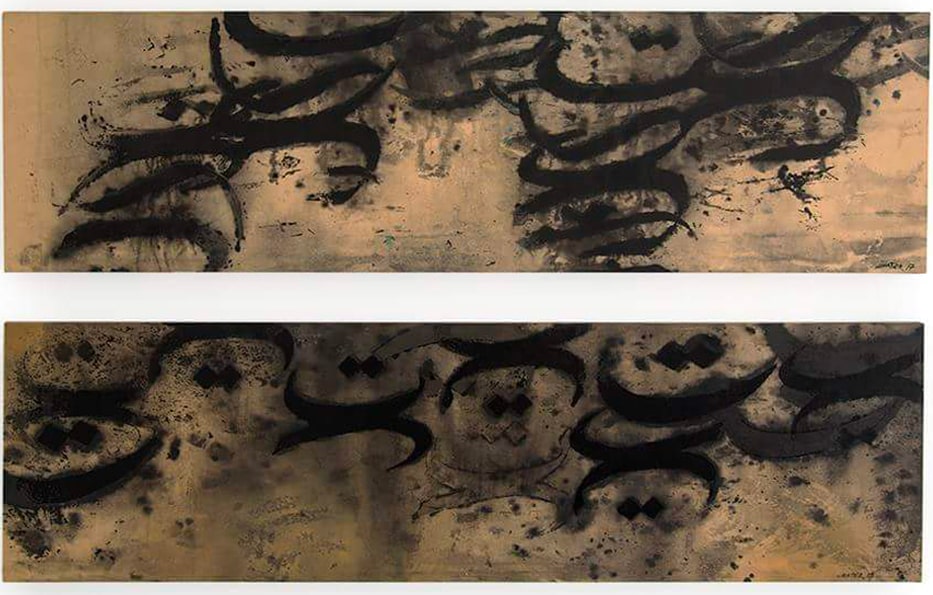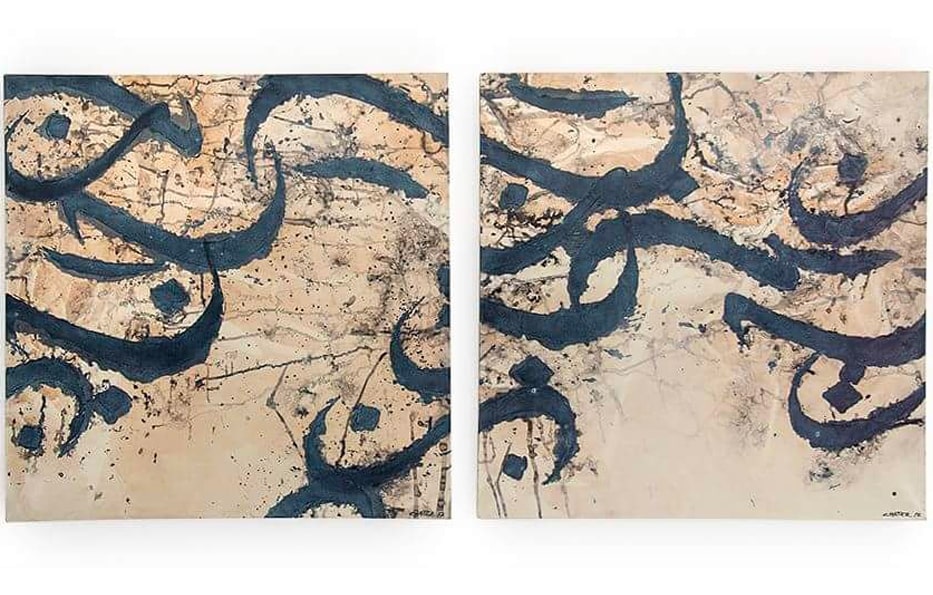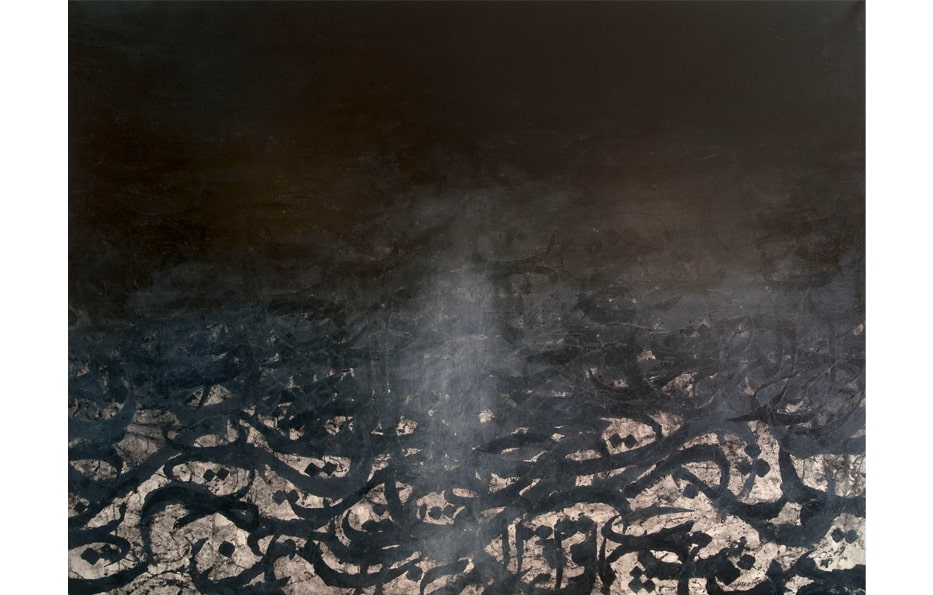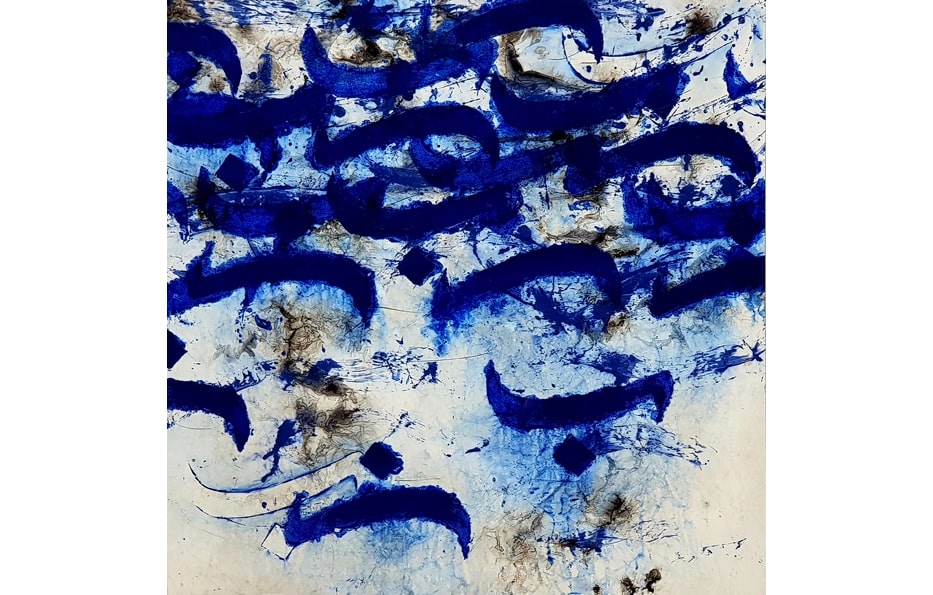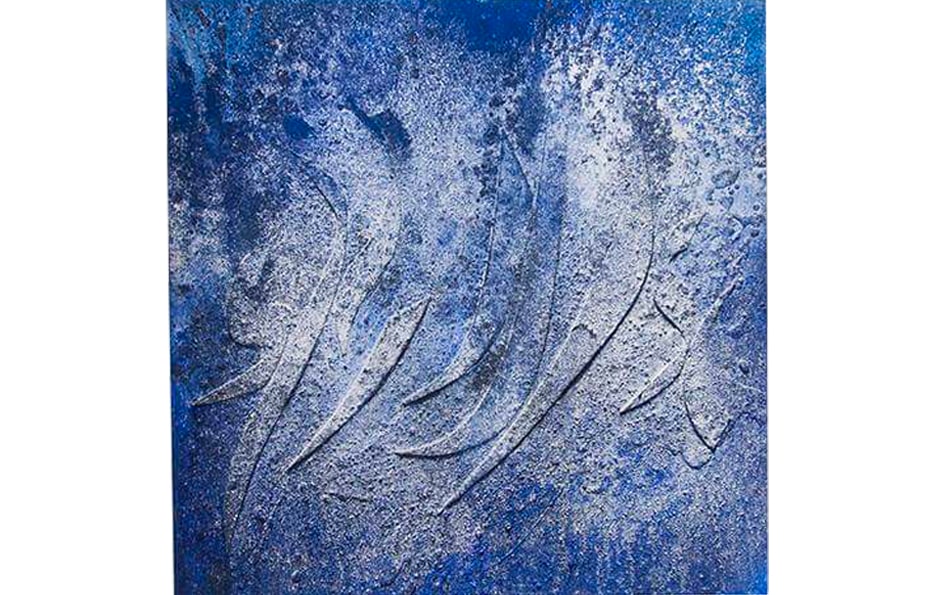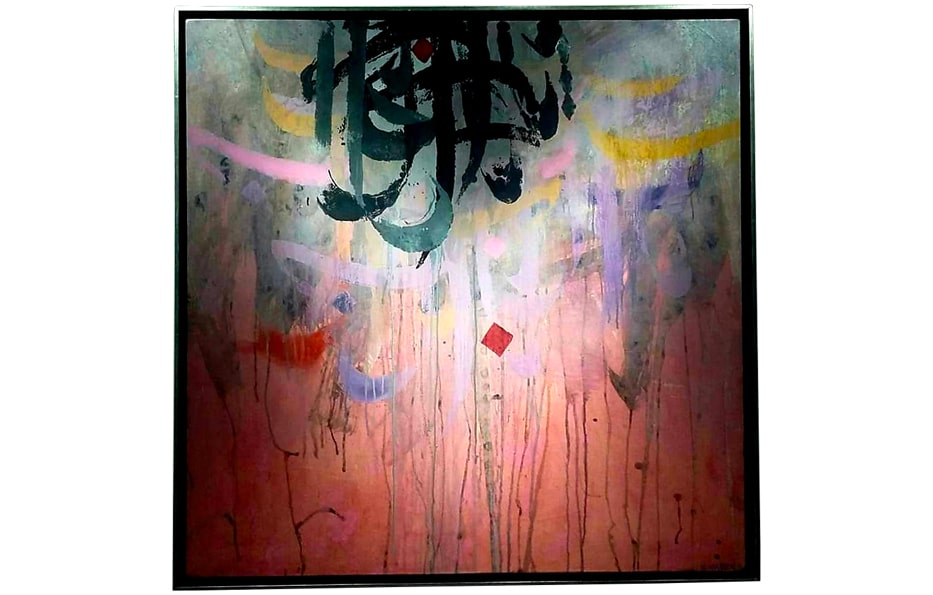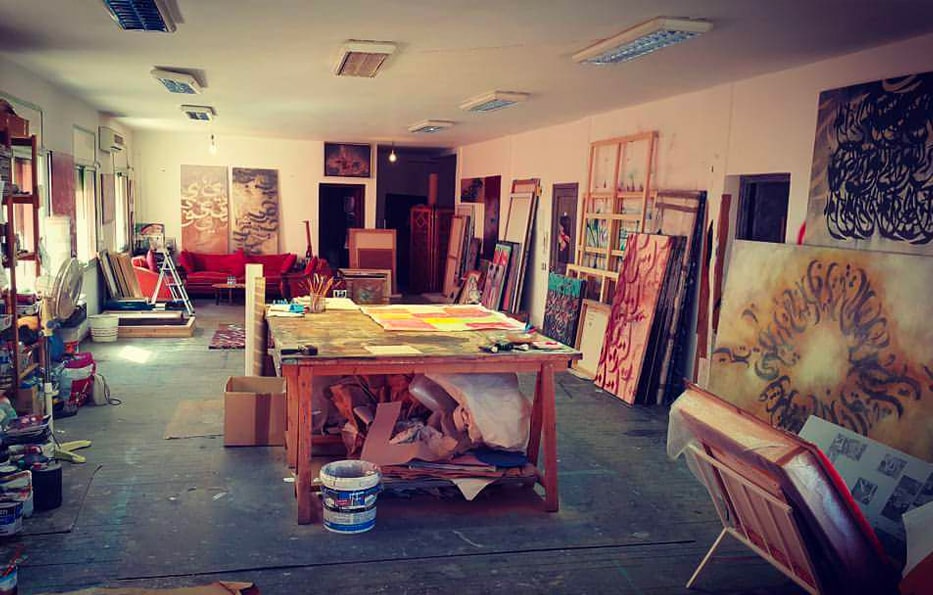 Noureddine Chater, a painter who plays with letters.
Born in Marrakech in 1975, Noureddine Chater was awarded at the age of 13 by the Young Painter prize of the city of Lidice in Czechoslovakia. Trained in the plastic arts, he was first a professor in the Anti-Atlas before devoting himself exclusively to his art. The Arabic calligraphy he encountered while attending a workshop led by a master calligrapher, is his main source of inspiration. In his works, the Arabic letter is part of an abstract universe, it loses its meaning to become movement and color. The signs spring in their graphic beauty on dense and deep colors. He uses paper and canvas to vary the effects of material and color and mixed techniques: engraving, acrylic paint, glues. With his series of fifty impressive Moroccan flags made on the occasion of the fiftieth anniversary of Moroccan independence, he was the first to touch a strong symbol and won the Maroc Avenir contest and the Grand Prix national of Caisse des Dépôts et de Gestion.
If the artist left the national education with regret because he liked to transmit to his students the taste of the creation, he continues to play an active role in the civil society by organizing workshops for the children and in his quality of Vice-President of the regional office of the Mediterranean Center for the Environment.
Noureddine Chater exhibits in Morocco and internationally (France, Portugal, Senegal, …).
Chinese portrait
If I was…
An animal: A rabbit
A plant: An olive tree
One color: Blue
An object: A pottery
A historical figure: Le Corbusier
A monument: The gardens of Agdal
A work of art : A Soulage
A song: Little Flower from Sidney Bechet
A film: The Double Life of Veronique by Krzysztof Kieslowski
A book: The Alchemist by Paulo Coelho
One Word: Sharing