MOULAY YOUSSEF
ELKAHFAI
Painting - Sculpture - Engraving
"Very sensitive to shape, this is undoubtedly the reason, which prevents me from evolving towards the non-figurative."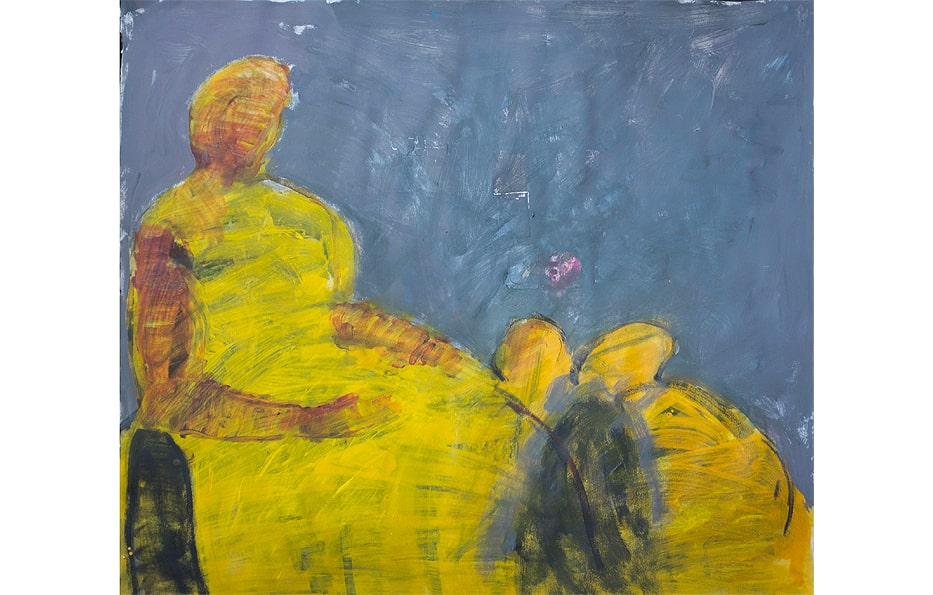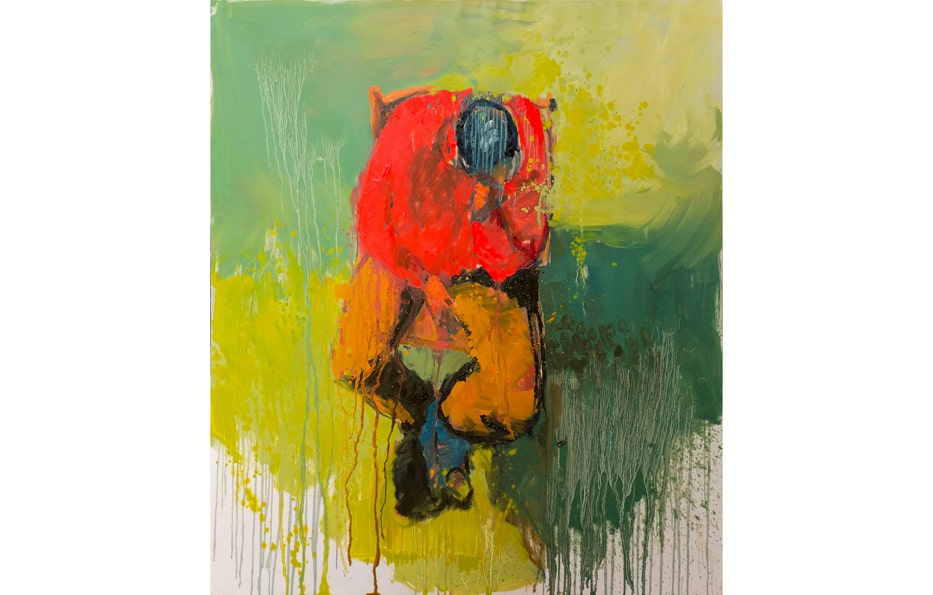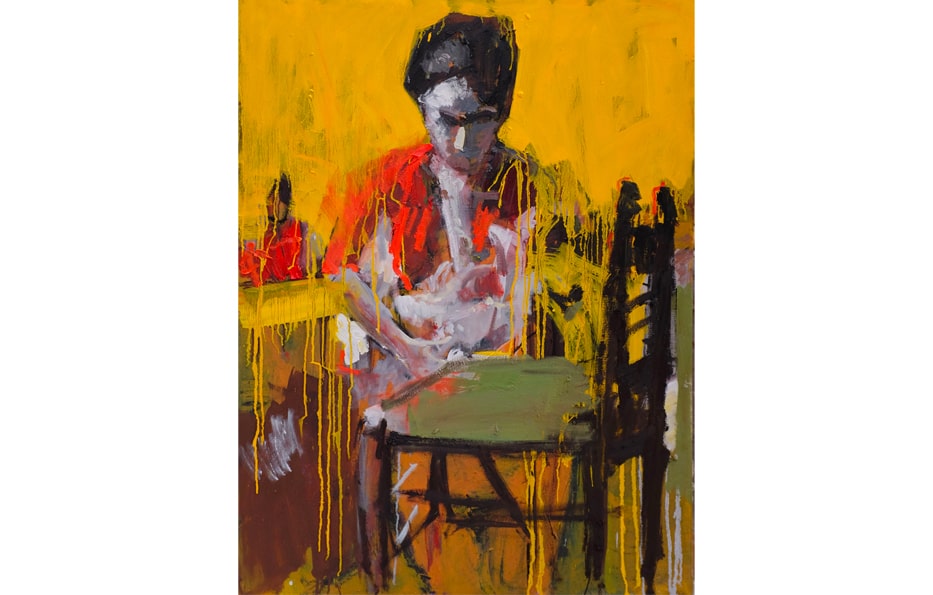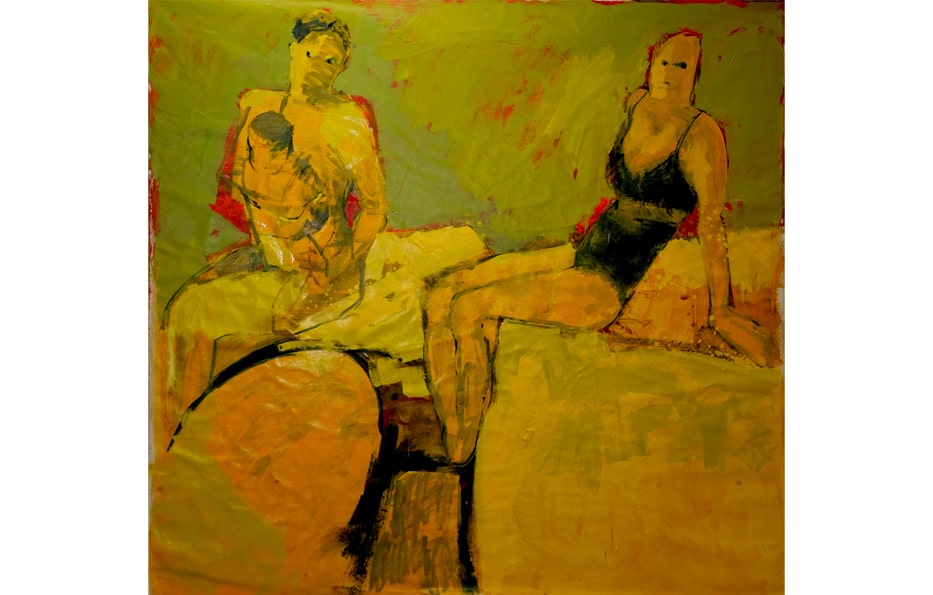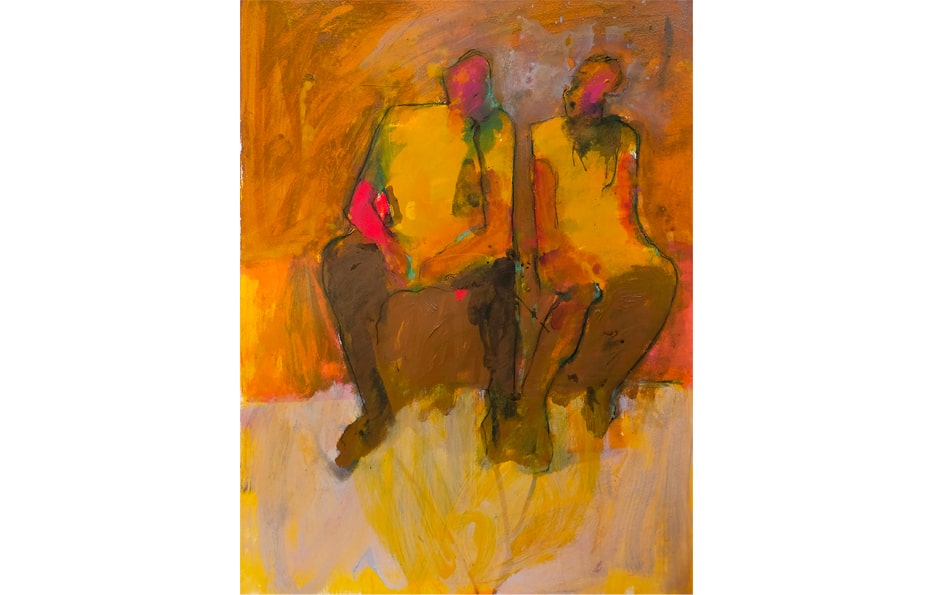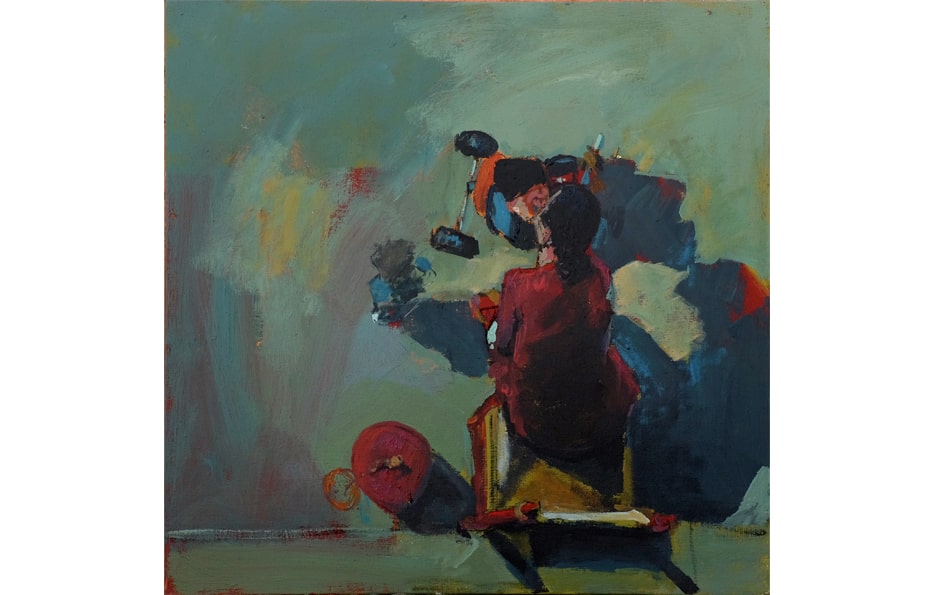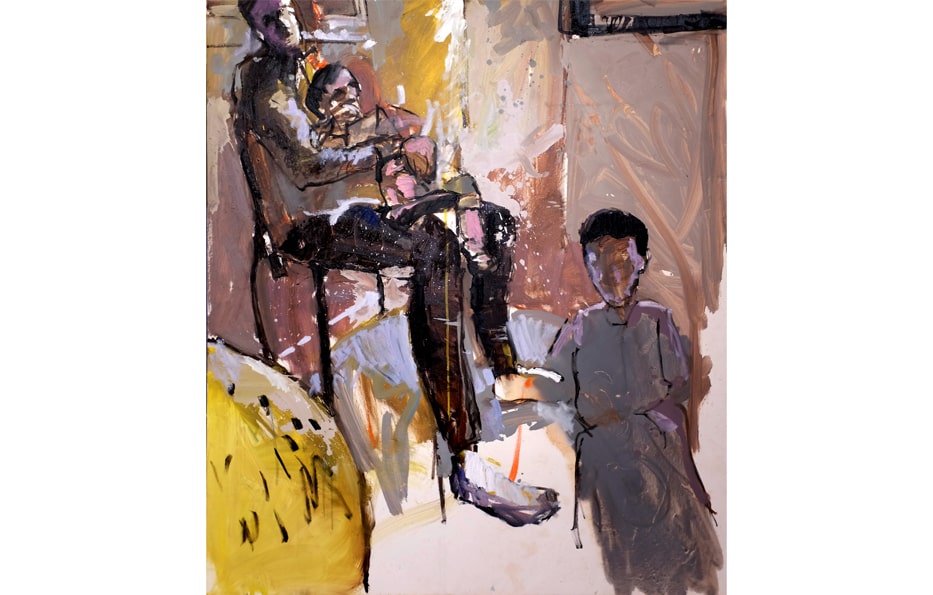 Moulay Youssef Elkahfai, the multi-faceted artist.
Born in Marrakesh in 1969, Moulay Youssef Elkahfai lives there and works there after a stay in Tetouan where he attended the Ecole des Beaux-Arts, graduating in 1993.
He is a complete artist who does painting, metal sculpture, engraving and lithography.
The painter of expressionism
He is also an artist of the figurative who, based on the fact that there is no border in art, likes to mix different techniques and materials. In his paintings, the forms are simplified so that the field of the pictorial becomes autonomous in the profusion of superimposed colors inspired by his native city. Moulay Youssef paints with great sensitivity a gallery of characters who evolve according to the moment. They may be taciturn, voluble, isolated, resigned, motionless, in a hurry, sometimes even fragmented. With a powerful expressionism, his style reflects his passion for human, and insists on the expression much more than on the description. Men, women and children are unveiled in a new way in a permanent quest for humanism and poetry.
Sharing engraving
Since 2003, the artist who has a boundless passion for paper has continued to expand research and experience in the field of printing by developing a rich style all its own. He creates points of convergence between painting and printmaking by exploring the same themes. He is part of a group of Moroccan engravers composed of Malika Agueznay, Maoual Bouchaib, Tibari Kantour and Saâd Tazi who regularly exhibits in Morocco and abroad.
Moulay Youssef is also an artist who likes to share his passions and his techniques by organizing workshops of painting, drawing and engraving.
His painting is in national and international collections.
Chinese portrait
If I was…
An animal: A bear
A plant: An olive tree
A color: Yellow
An object: A chair
A historical figure: Gandhi
A monument: The pyramids
A work of art: Picasso's Guernica
A song: Ma Liberté of Georges Moustaki
A movie: Goya's Ghosts of Milos Forman
A book: The Karamazov brothers
A word: Freedom
A destination: Africa
A place in Marrakech: Jamaa el-Fna
A hashtag: #Elkahfai
A delicacy: A tride with beldi chicken