Mahi
Binebine
Painting - Sculpture - Writing
"Multidisciplinary artist who puts the human at the center of his work."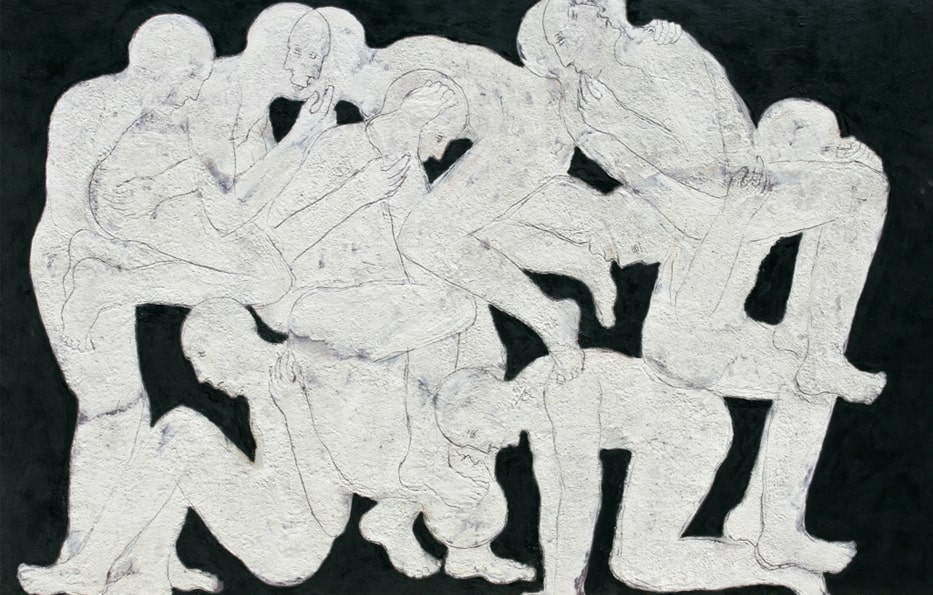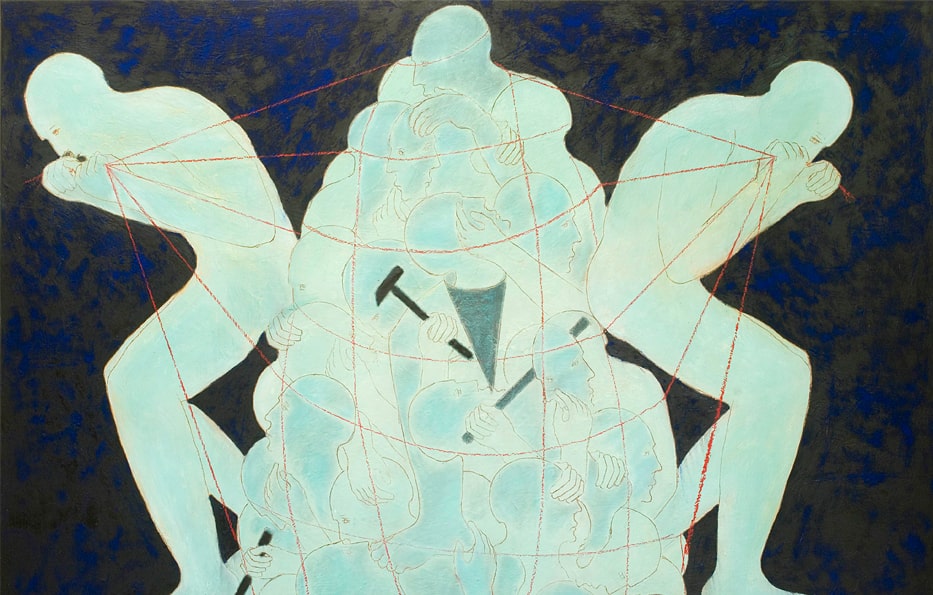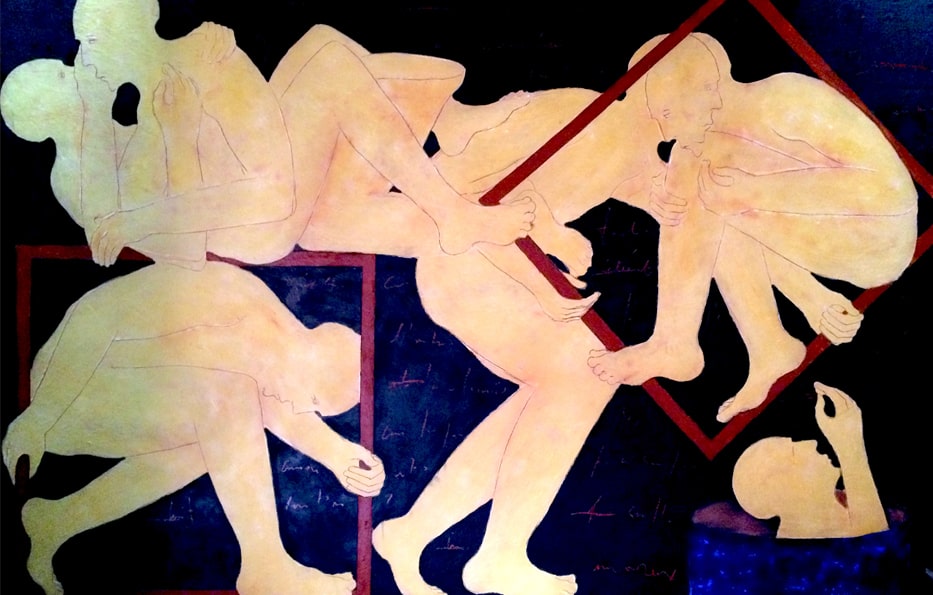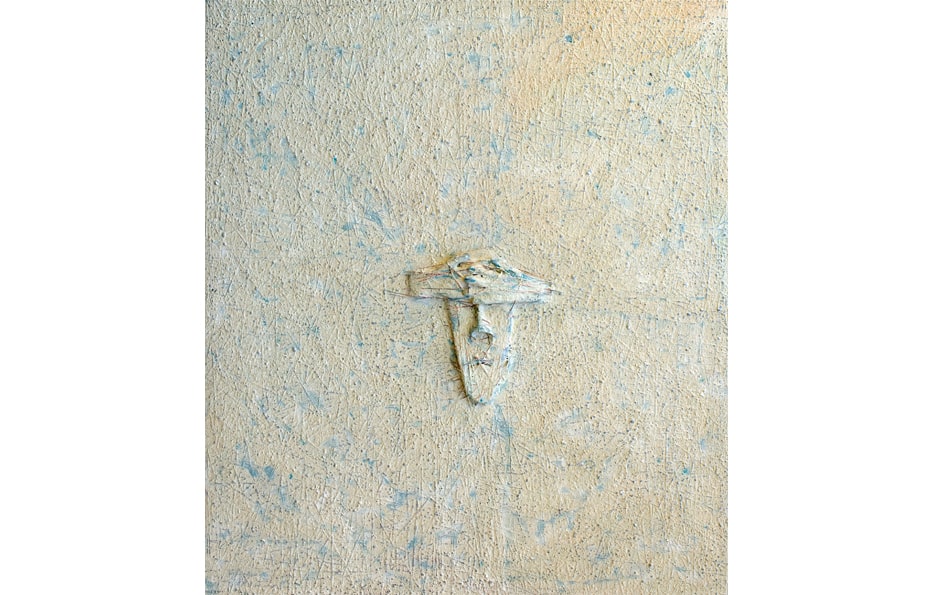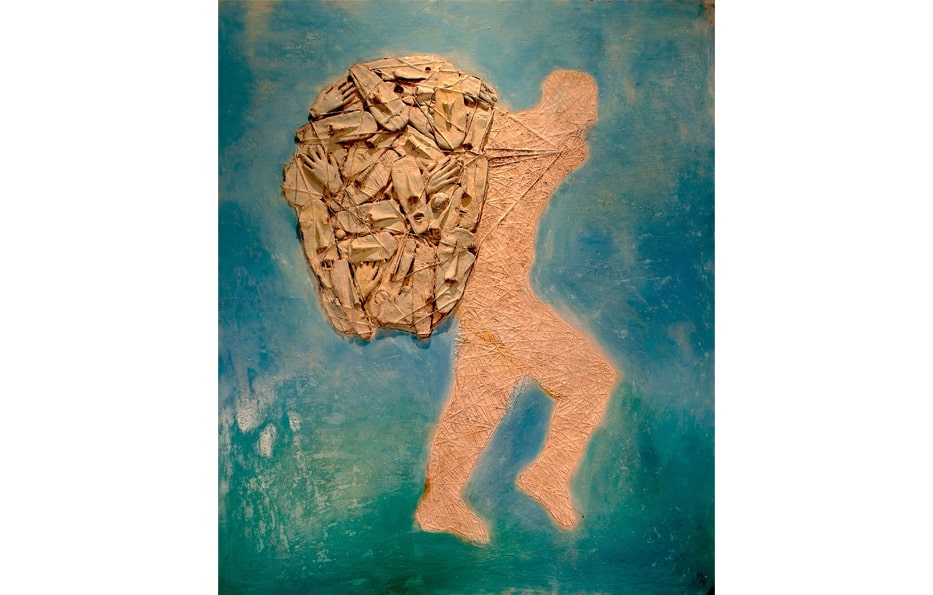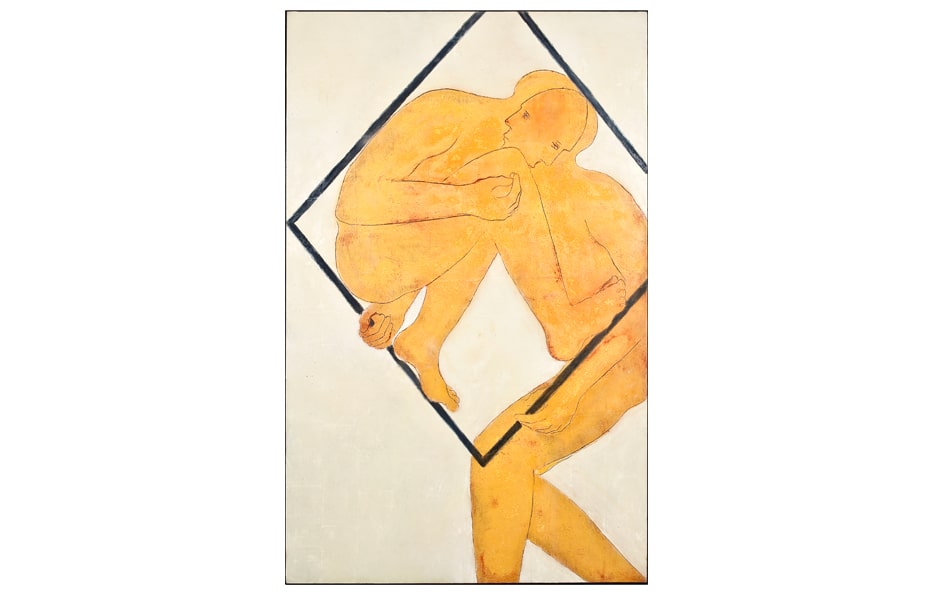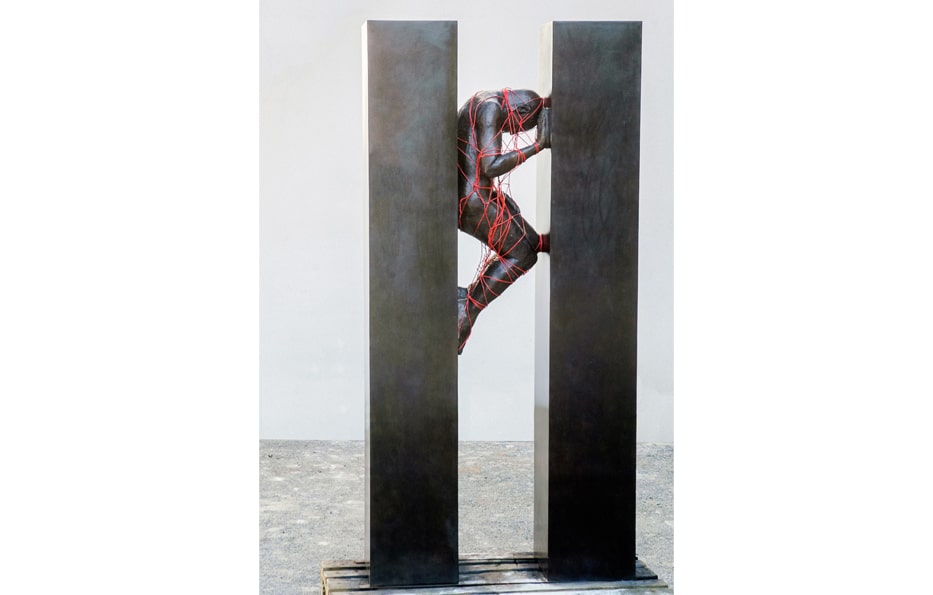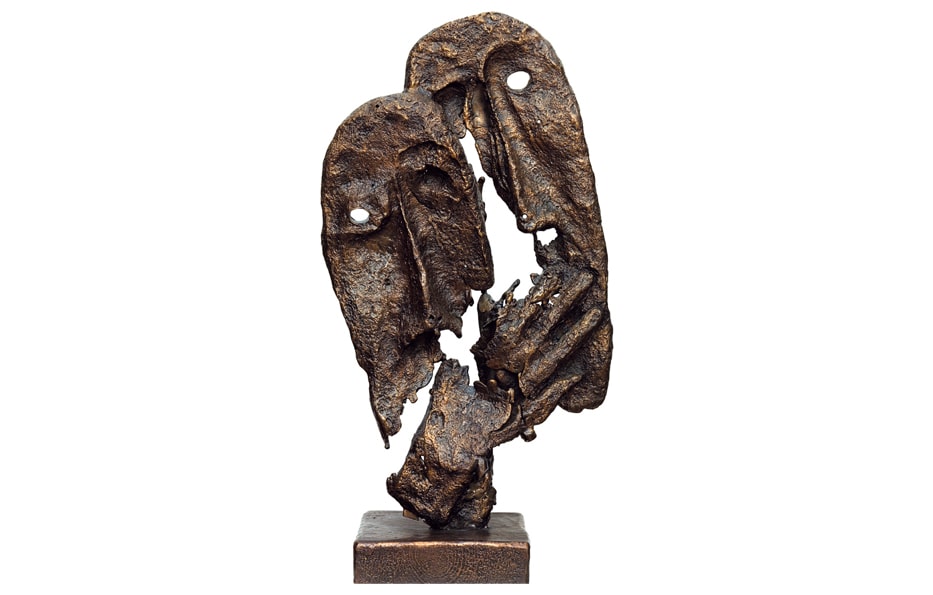 Mahi Binebine, a multidisciplinary artist who puts the human at the center of his work.
Mahi Binebine is certainly the most famous living painter in Morocco and beyond the borders of Morocco.
An atypical course
Born in Marrakech in 1959, he moved to Paris to continue his studies in mathematics and taught this subject for eight years, before devoting himself to writing, painting and, more recently, sculpture. Mahi Binebine also lived and worked in New York, Madrid and Marrakesh, before settling permanently in the ocher city in 2002. This is where he found the beeswax and natural pigments that confer a materiality. unique in the colors of his body tied up by layers of fabric, masks papier-mâché and roasting of African inspiration that say the repression led by Hassan II, the imprisonment of his brother Aziz in the prison of Tazmamart. Hard, powerful works that contrast with the jovial nature of the artist and his thundering laughter. His paintings are part of the permanent collection of the Guggenheim Museum in New York and many of his novels are translated into a dozen languages.
From figurative to humanism
In 2009, he also founded the Ali Zaoua Foundation with director Nabyl Ayouch, who adapted his novel "Les étoiles de Sidi Moumen" (a slum neighborhood that gave birth to terrorists to the 2003 attacks). His vocation? Opening cultural centers in disadvantaged neighborhoods of our cities to enable young people to learn to express themselves differently than through violence, to make them discover a space for dialogue and sharing, but also to reconcile them with their environment social.