Ghizlane
Sahli
Installation
"I like telling stories and provoking emotion."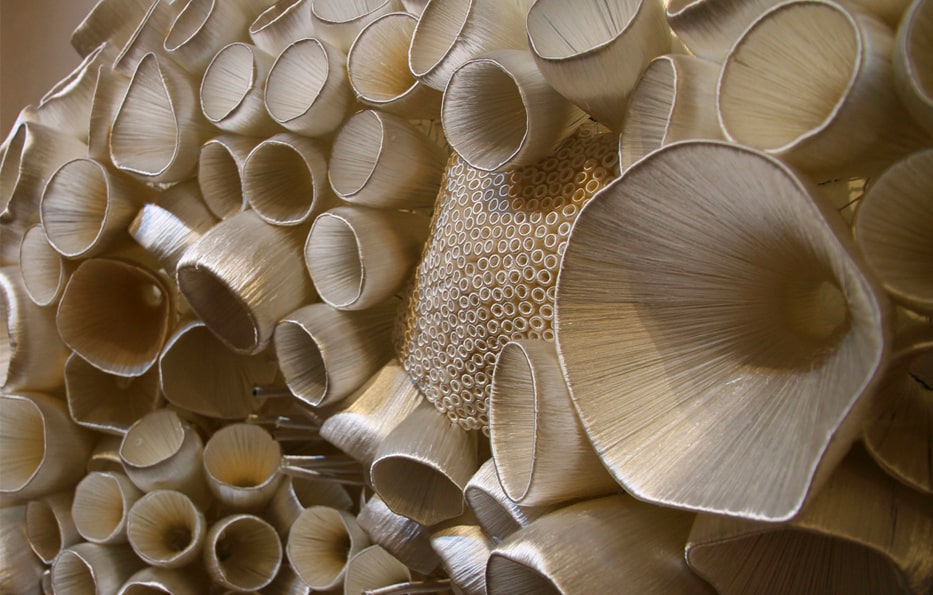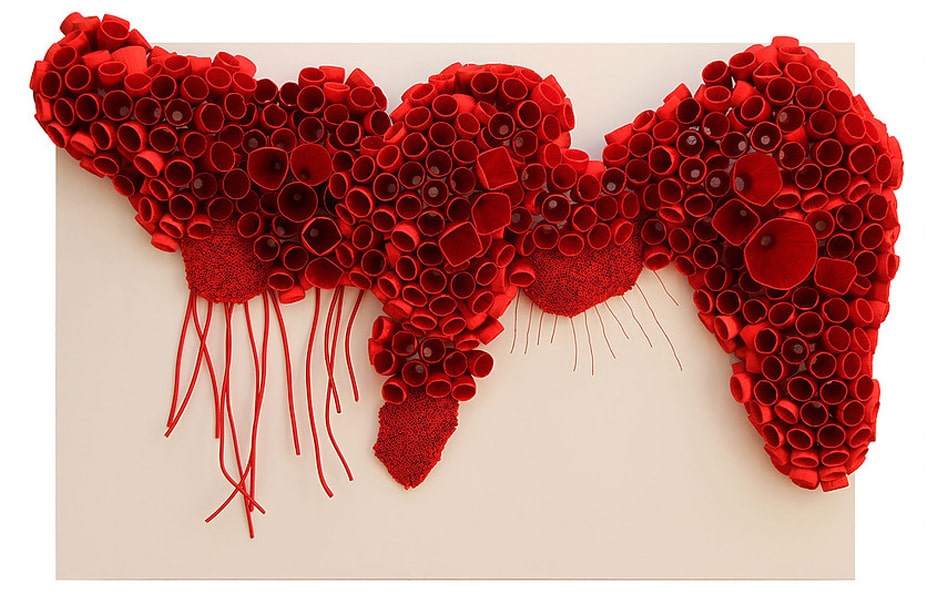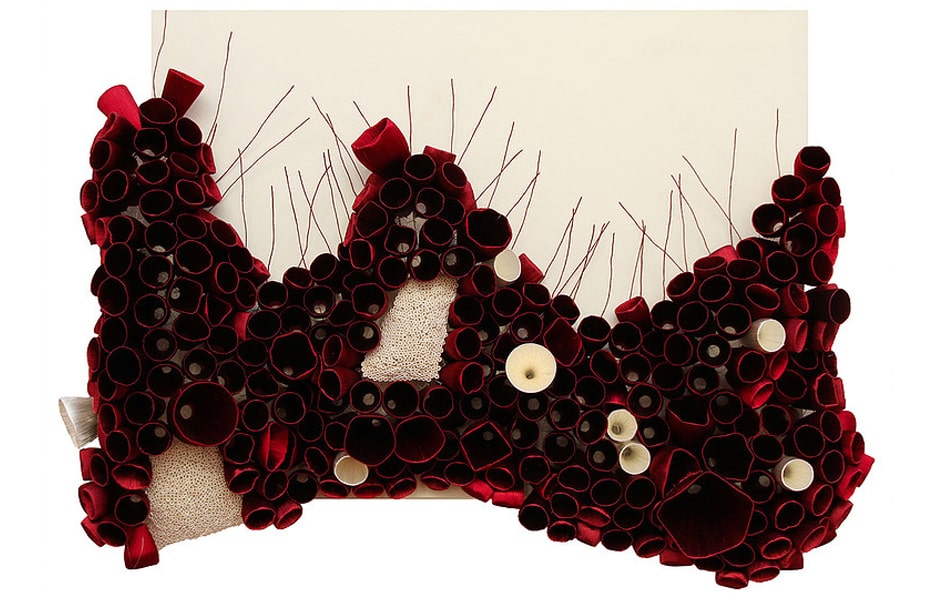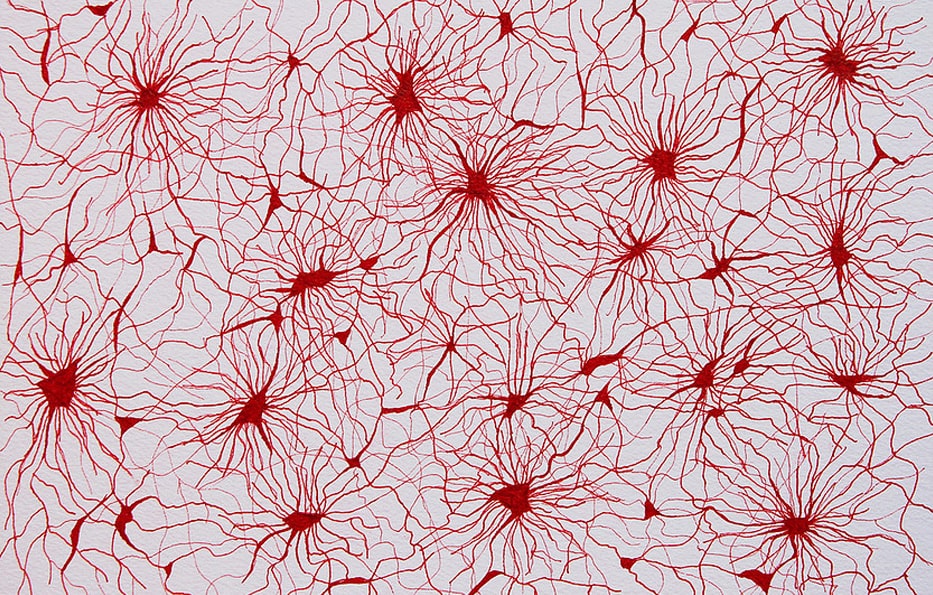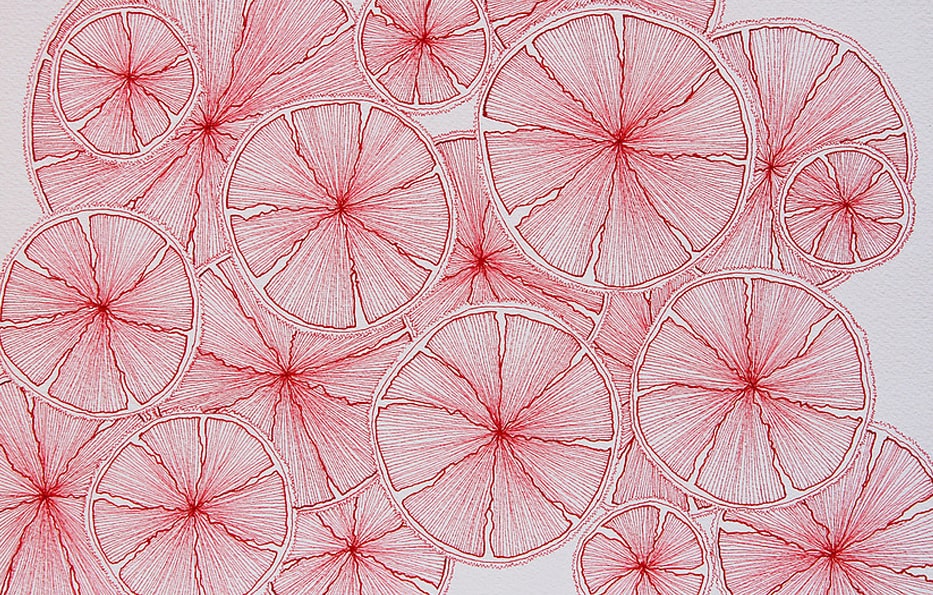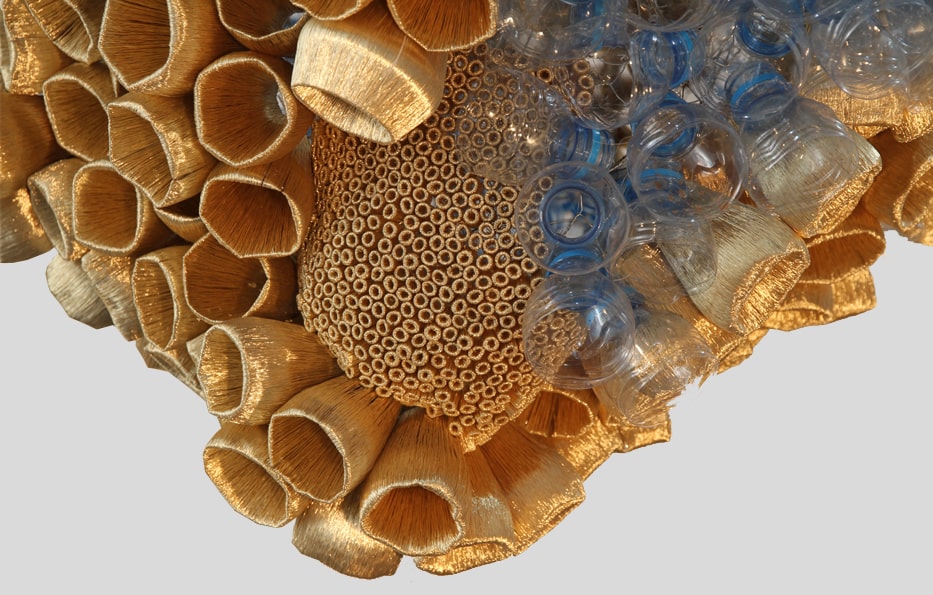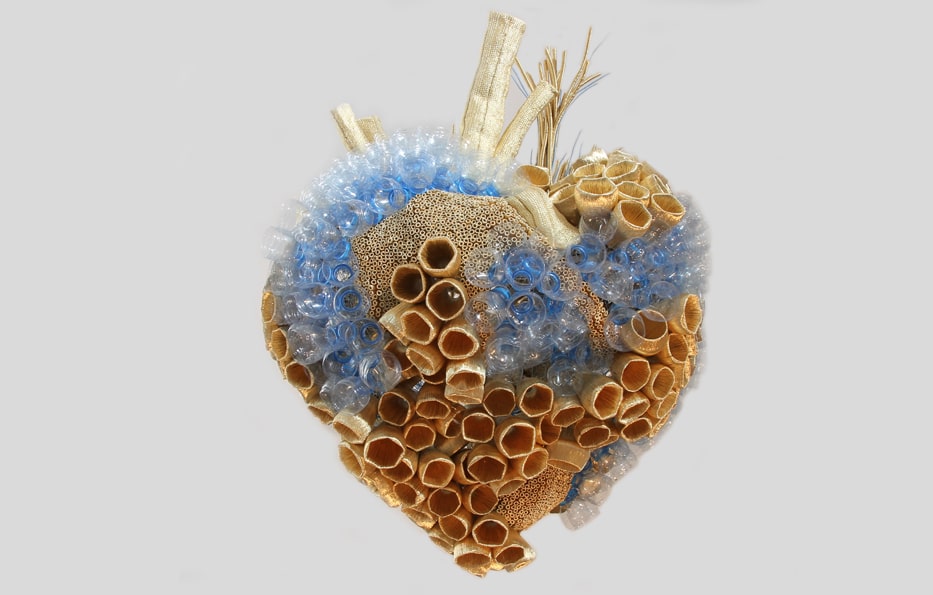 Ghizlane Sahli, explorer of the material, its texture, its universality.
Born in 1973 in Meknes, it is the city of Marrakech, which Ghizlane Sahli chose to move to.
From architecture to contemporary art
After a long path that led her from architecture to creating  embroidered children's clothes, she found her way by devoting herself to pure artistic creation, first with a collective, then solo.
The trigger came from the realization of a dress made from waste (trash bags, cans, plastic bottles) for Marrakech Mag. With her sister and two friends photographers, she formed the collective Zbel Manifesto, which performed at the 2014 Marrakech Biennale with the installation "Pimp my garbage" entirely made from waste. They then participate in the inaugural exhibition of the Mohammed VI Museum of Rabat and the Marrakech 1-54 Art Fair of 2018 at the MACAAL (Museum of Contemporary African Art in Al Maaden).
From waste to cells
At the same time, Ghizlane explores the transformation of material and gives it meaning through installations that she produces with the help of embroiderers. She collects plastic water bottles and covers them with silk threads to make alveoli, three-dimensional embroidery, which cling to the metal mesh that forms the matrix of the work. The cells accumulate and unfold organically and perfectly randomly. They thus form parts of life, which vibrate to the rhythm of the energy released through diversified and regenerated waste,  and constitute a unique new form. Ghizlane is in pure emotion, and likes to imagine that these alveoli represent cells that form a living and organic matter.
Her works have been very much acclaimed at the Marrakech 1-54 African Art Fair of 2018 and exhibited in many European countries ever since. At MUCEM in Marseille, again in 2018, she presented "Le Passager" as part of an exhibition dedicated to gold.
Her work is part of the Victoria and Albert Museum (V & A) collection in London and the MACAAL collection in Marrakech.
Chinese portrait
If I was…
An animal: A Jellyfish (I am in my Blue period)
A plant: An Orchid
One color: The Red (Forever, even though I'm in my blue period)
An object: A Souvenir Box or a Samovar
A historical figure: Ghandi
A monument: The Taj Mahal
A work by artists: Danse de Matisse or Nafea Faa Ipoipo? of Gauguin
A song: Three little birds by Bob Marley
A film: Pulp fiction by Quentin Tarantino
A book: Pearl Buck Women's Pavilion
One word: Love
One destination: Southeast Asia
A place in Marrakech: The Mellah
A hashtag: #readyforaction
A treat: A Paris-Brest or Tripe in all its sauces
One cause: Abuse in general and in particular