FATIHA
ZEMMOURI
Painting - Sculpture - Installation
"The work and the thinking of minimalists focus above all on the perception of objects and their relation to space."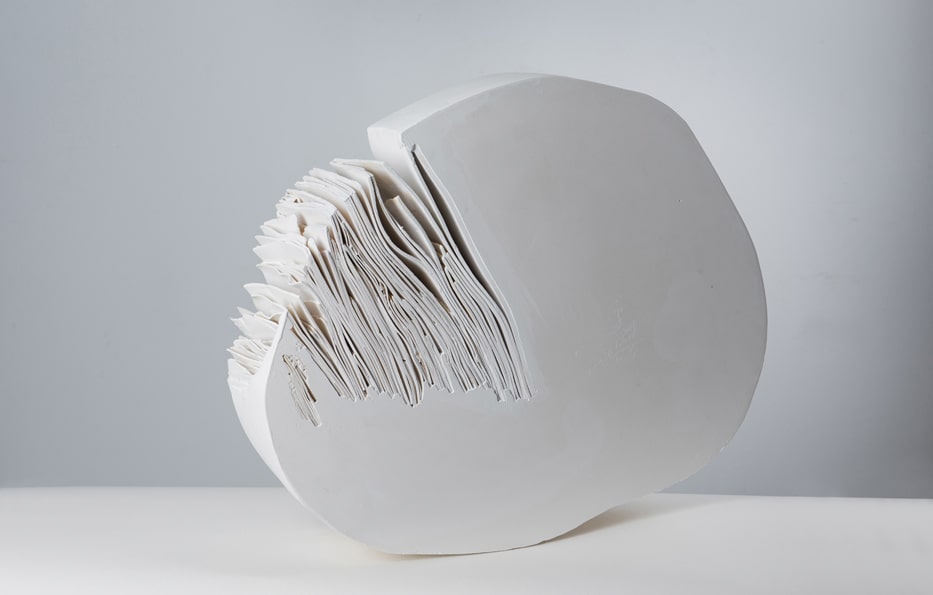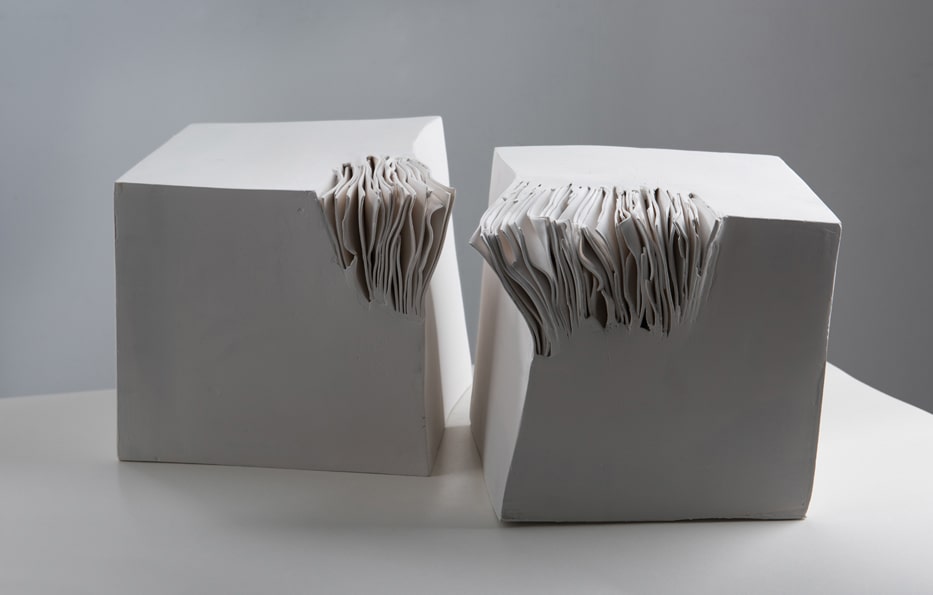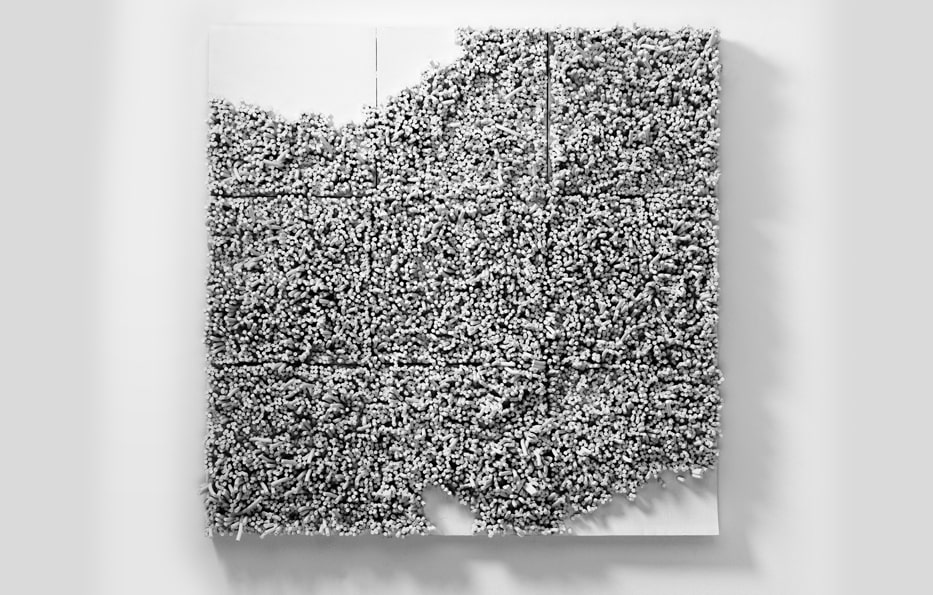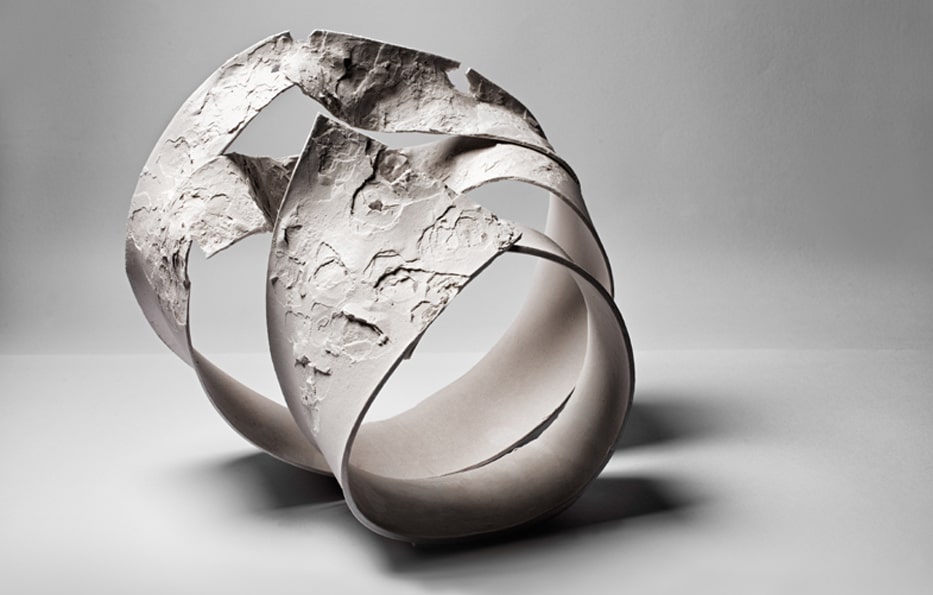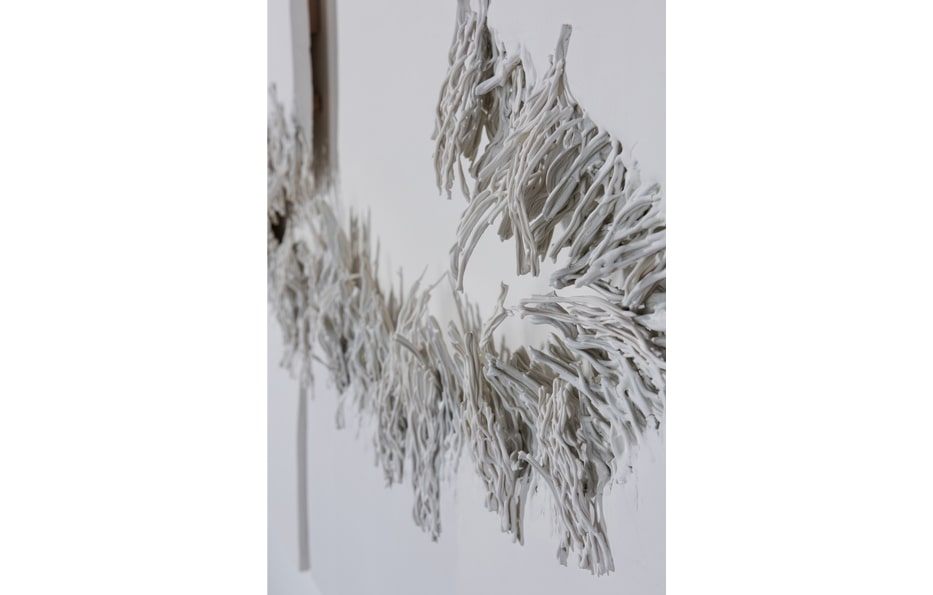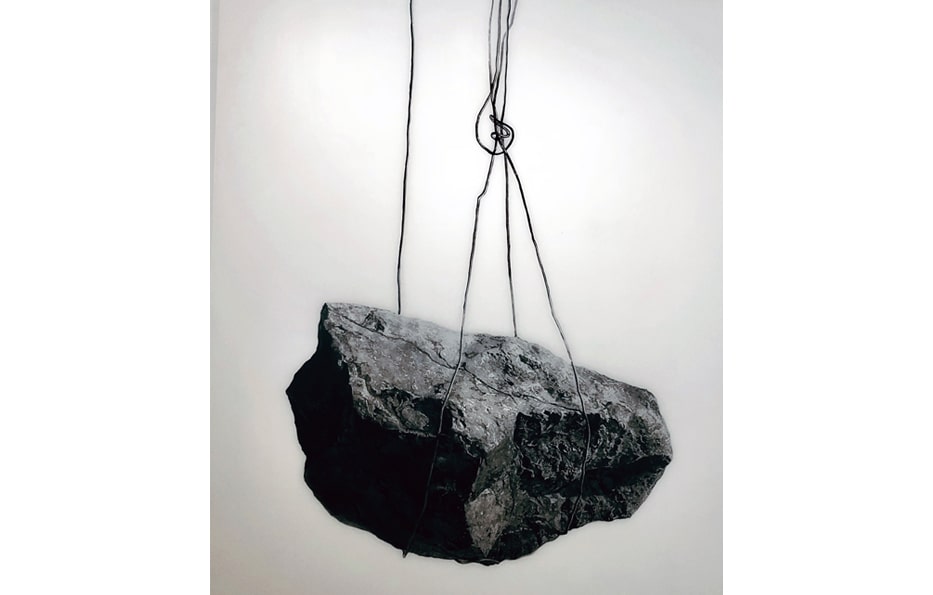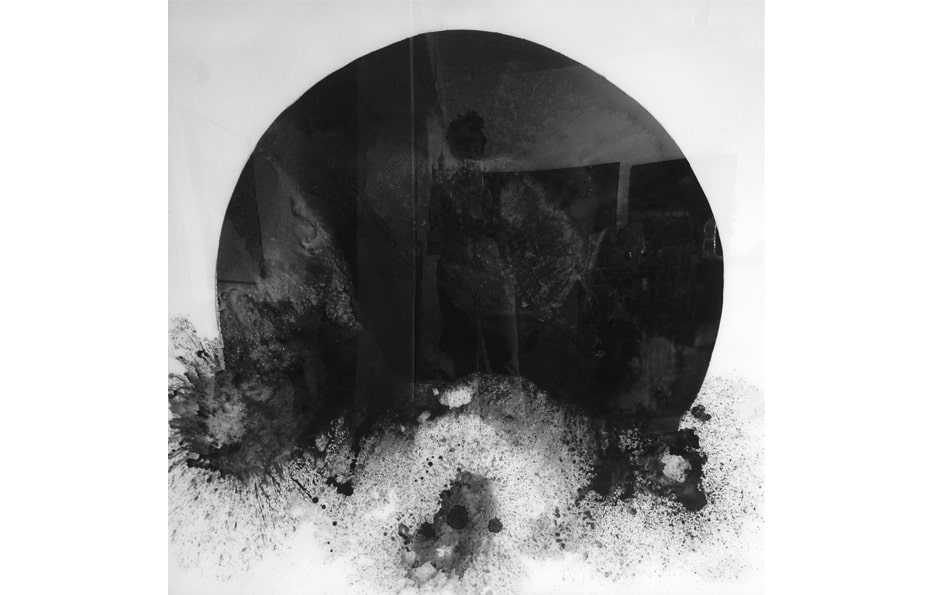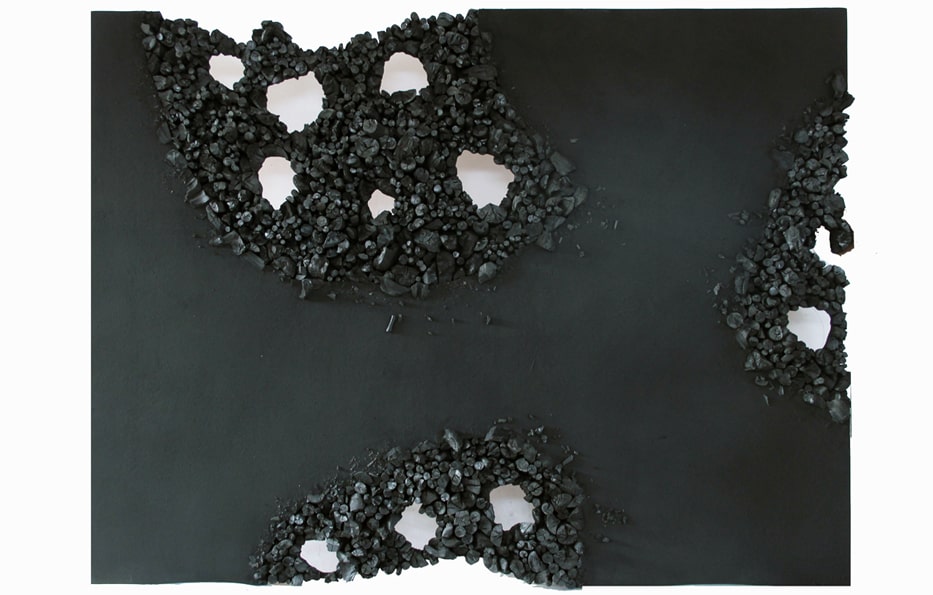 Fatiha Zemmouri, explorer of the material, between painting, ceramics and sculpture.
Born in 1966 in Casablanca, Fatiha Zemmouri graduated from the Ecole des Beaux-Arts in the White City.
A polymorphic work
After starting as a portraitist, she discovered the work of the earth during a primitive pottery workshop. It's the revelation! The beginning of an artistic adventure around elements such as earth, water, fire, air, raw materials and different techniques: drawing, collage, painting or sculpture.
She brings ceramics out from its utilitarian and decorative role, then explores other materials such as cardboard, paper, charcoal, paint …
She likes to shape and divert these materials from their daily use to transform them into creations full of strata and broken, to show the traces and the immemorial imprints of the living time, to reconstruct an identity in movement and to challenge us on our ambivalences as well as on our evolution and our participation in the universal consciousness.
She also likes to play with contrasts, dense compositions and spaces she calls "silent".
A poetic work
At the last biennale of Marrakech, she presented "A shelter of … nothing", a rock in unstable equilibrium between two walls aiming to "recreate this" zone of discomfort "in the face of a danger, real or fantasy. Unusual by its unexpected presence, poetic by its aerial aspect, threatening by its instability, it is ambivalent feelings that I wish to arouse ". At the last 1-54 African Art Fair in Marrakech, she exhibited "Gravity and Grace" at MACAAL, an installation composed of raw stone, moss and glass.
Each of her works is an intimate alchemy, delicate and poetic, often minimalist. She has exhibited in the main galleries and institutions of the country, as well as in France and the biennale of Dakar.
Chinese portrait
If I was…
An animal: A cat
A plant: A bamboo
A color: Black
An object: A chair
A historical figure: Gandhi
A monument: The Taj Mahal
A work of Art: A sculpture of Niki de Saint Phalle
A song: L'Aigle Noir of Barbara
A movie: La Vie est belle of Roberto Benigni
A book: Belle du seigneur of Albert Cohen
A word: Perseverance
A destination: Kyoto
A place in Marrakech: The Ben Youssef Medersa
A hashtag : #horsnormes
A delicacy: The Praliné
A cause: Zero Mica