Marrakech - Amezmiz
Villa
3000 m2
Elegant 14 room villa
Plot of 1hectare
Authenticity and modern comfort
From 3 750 € the night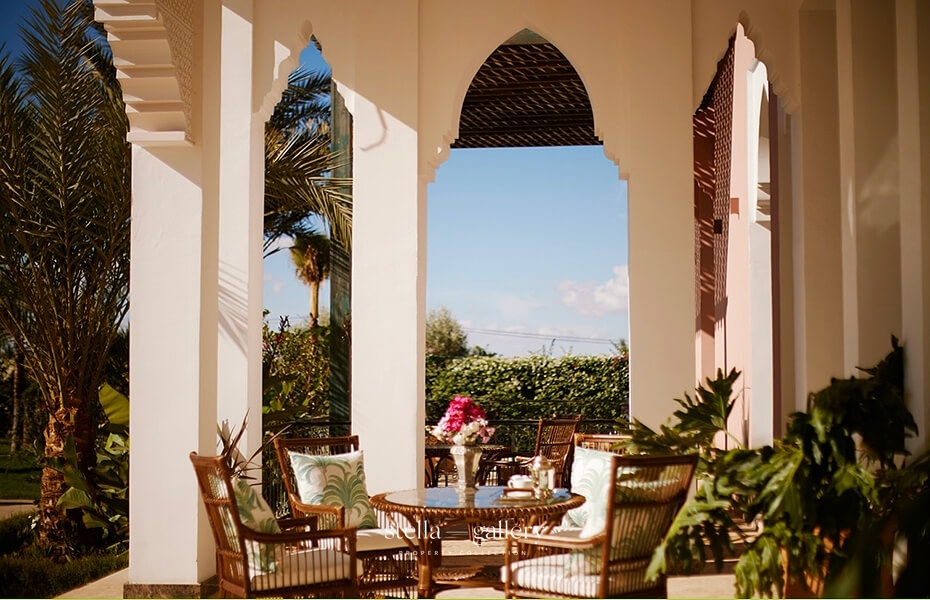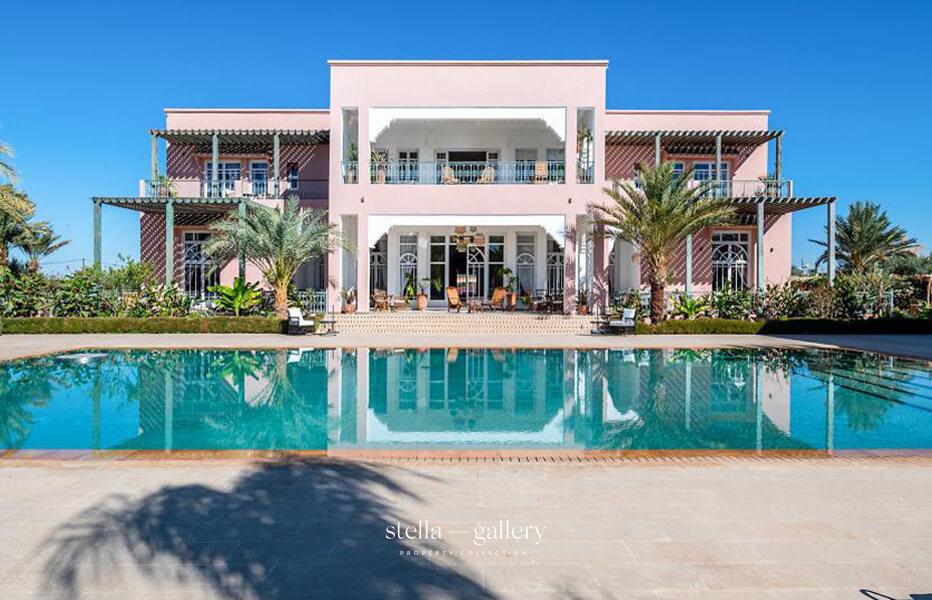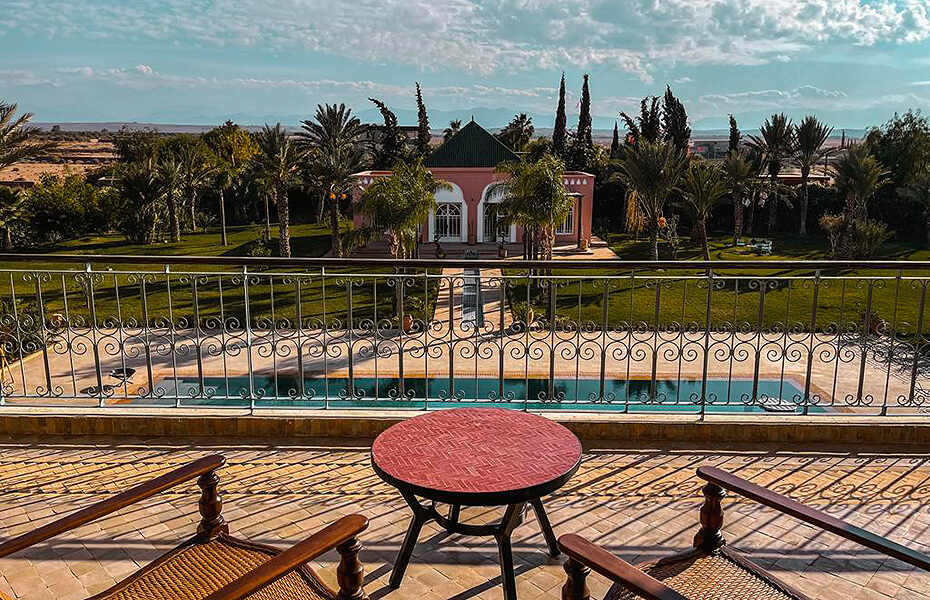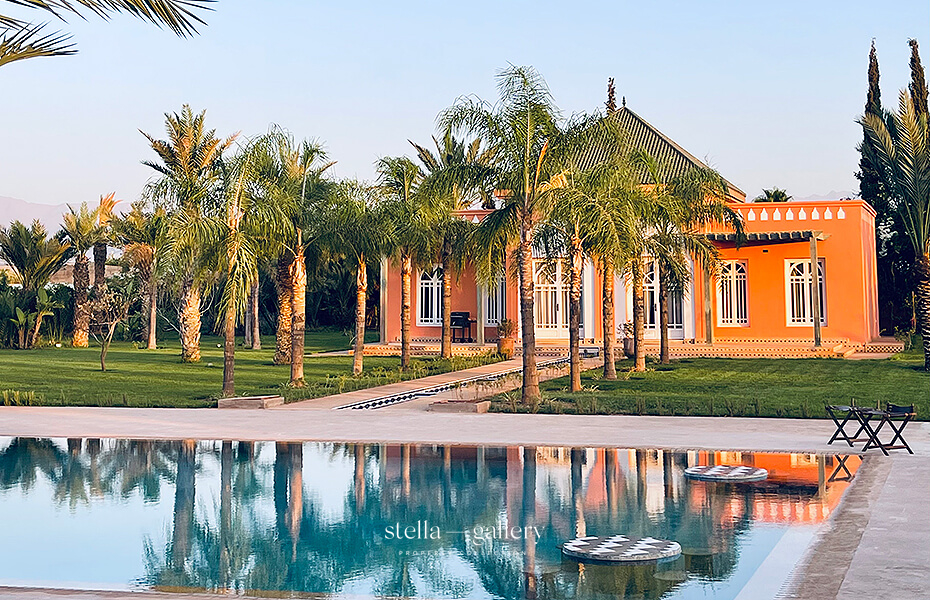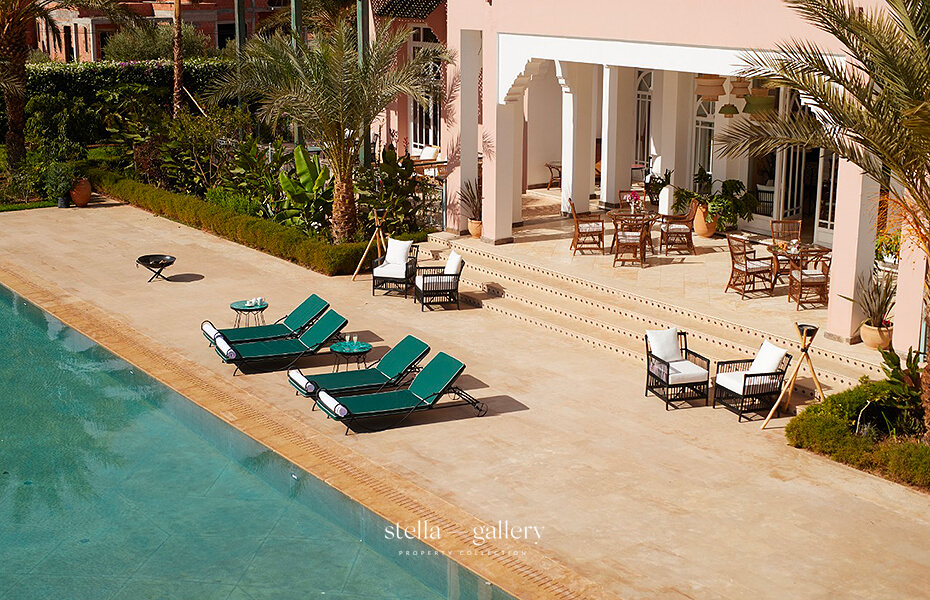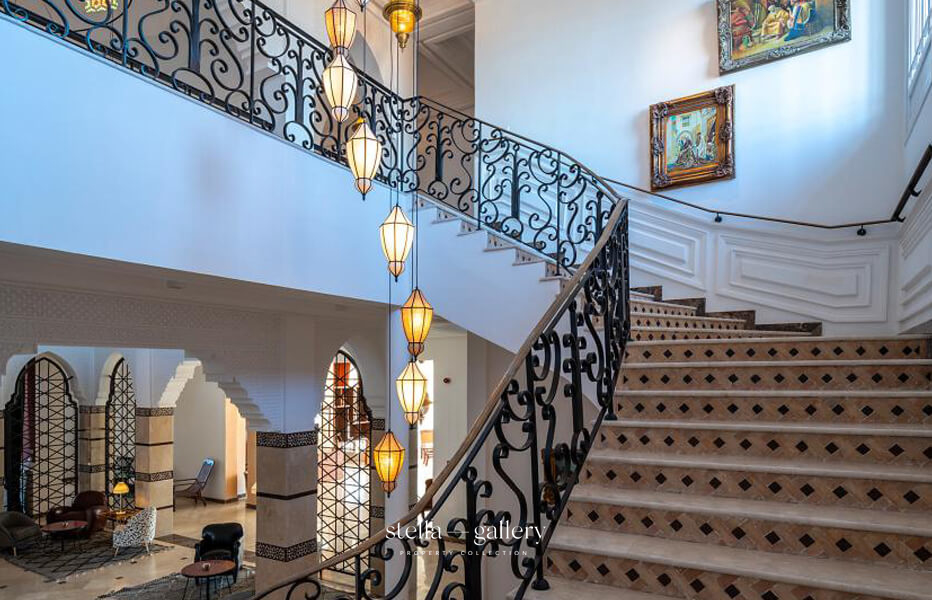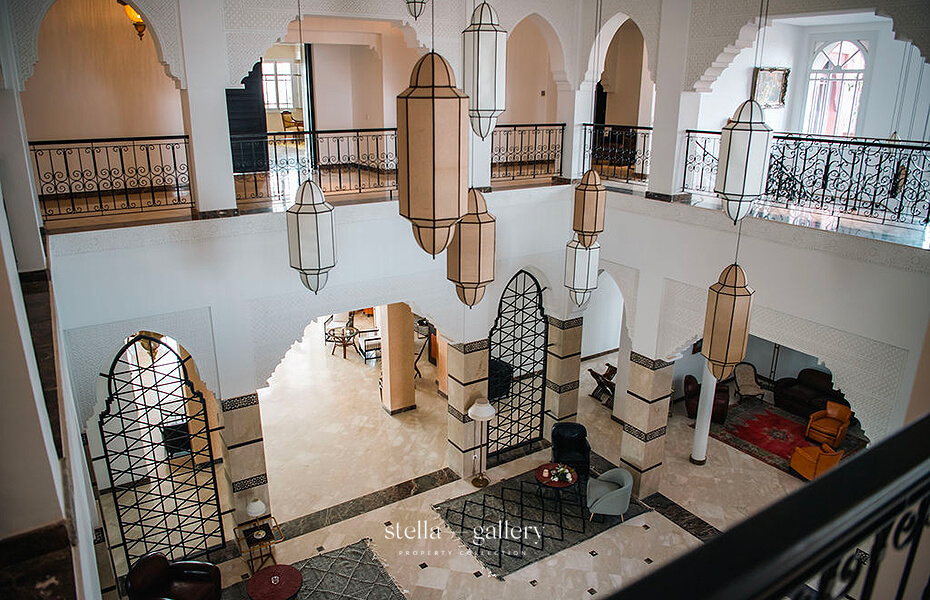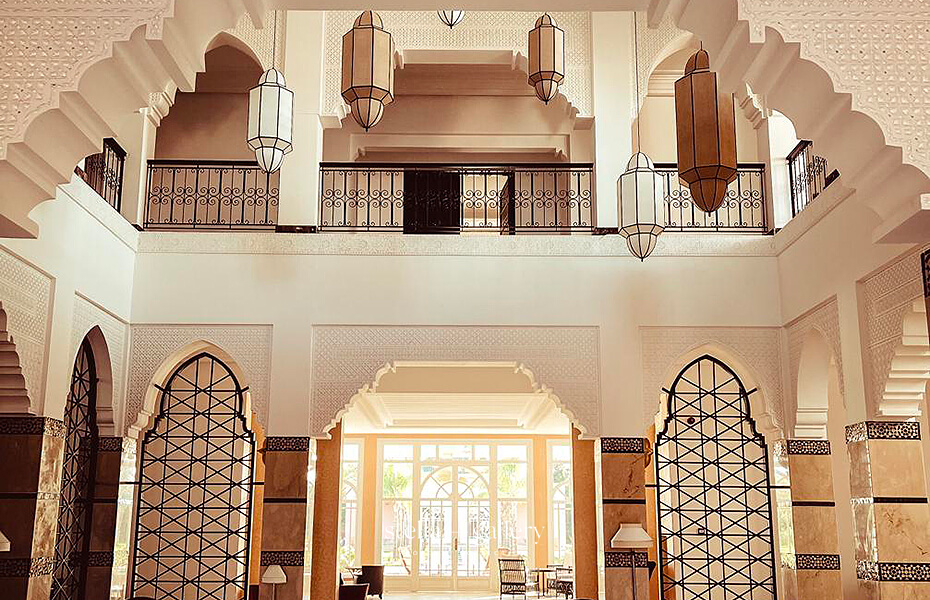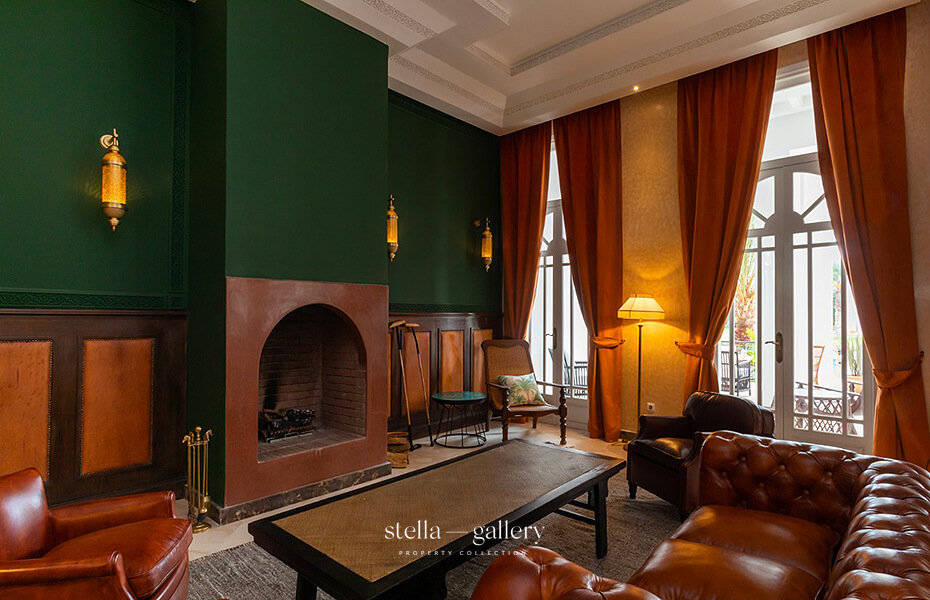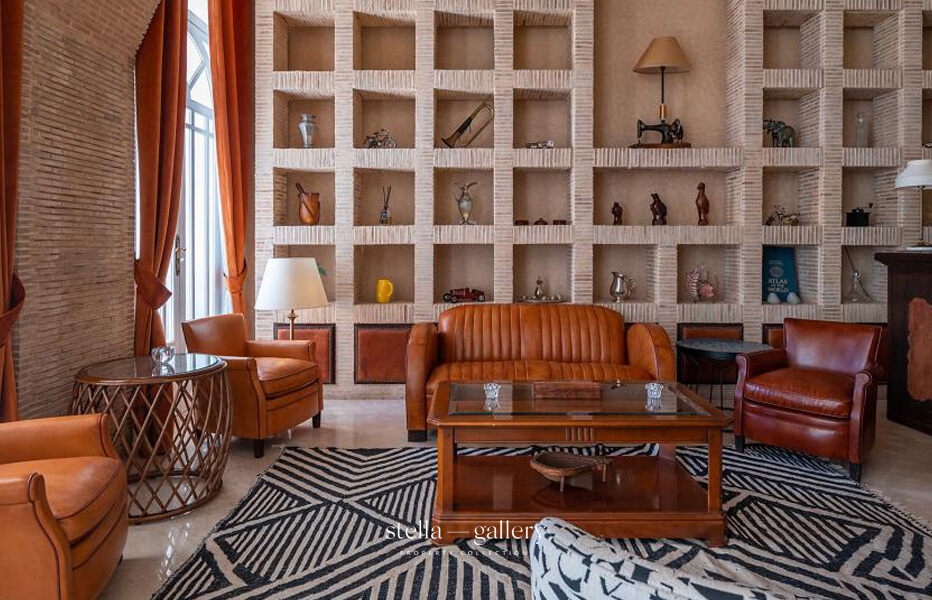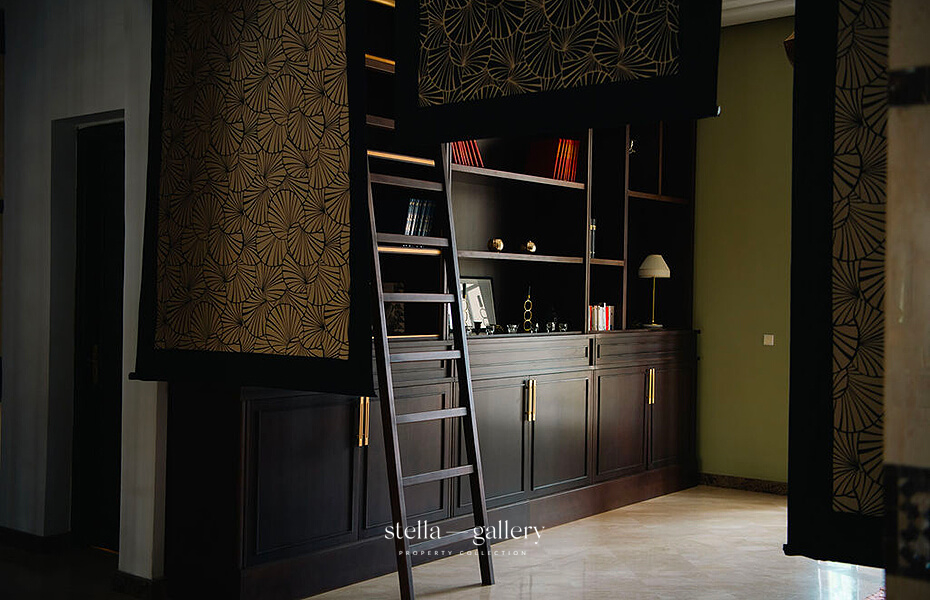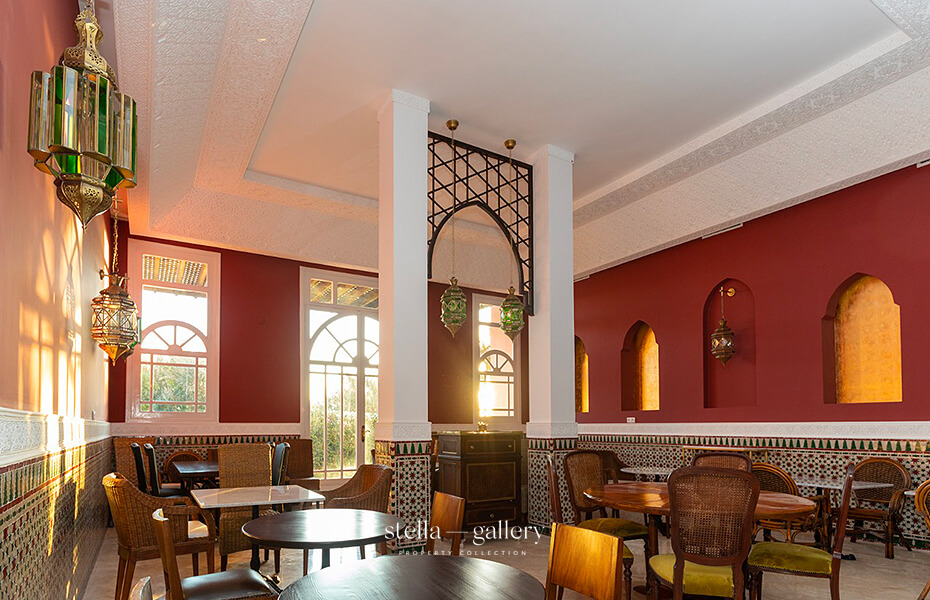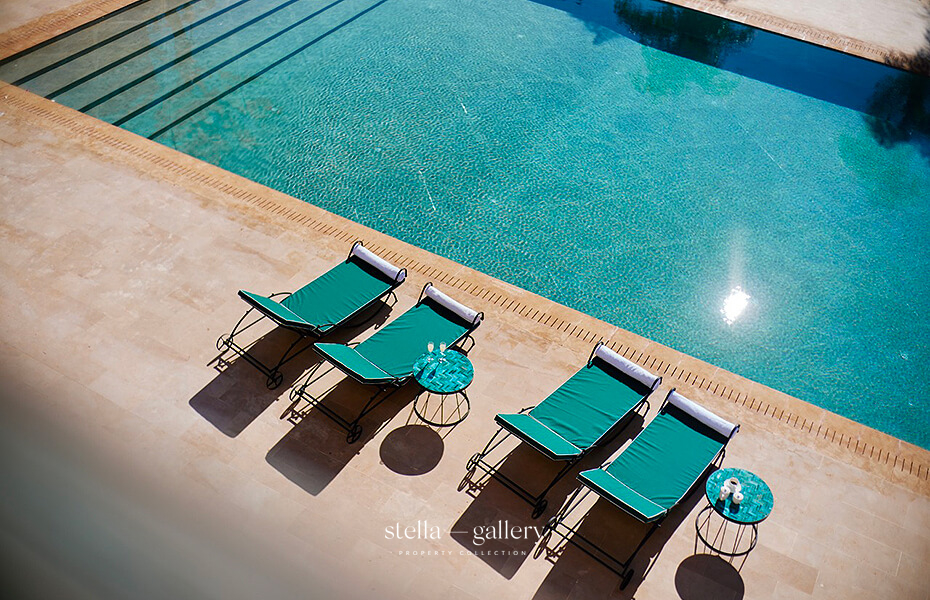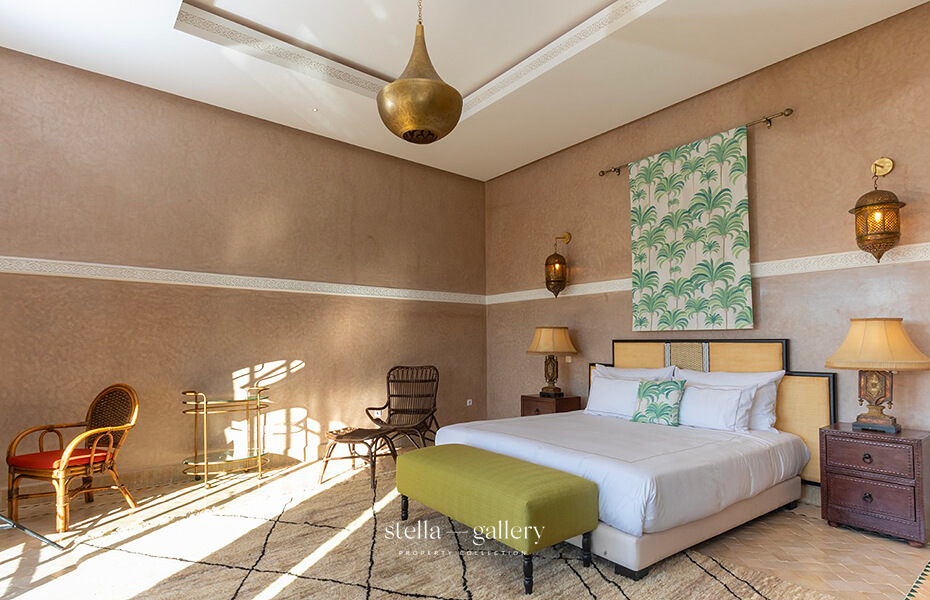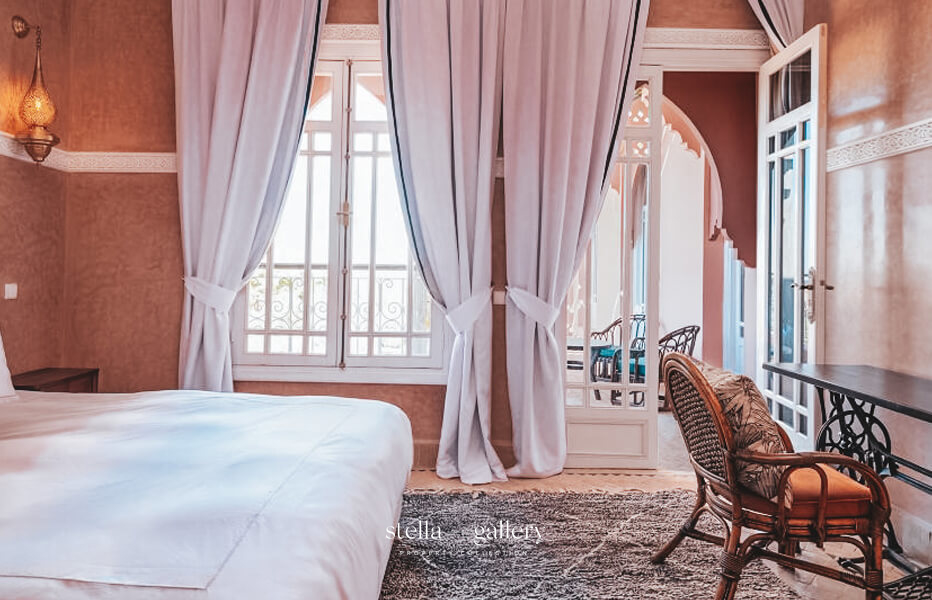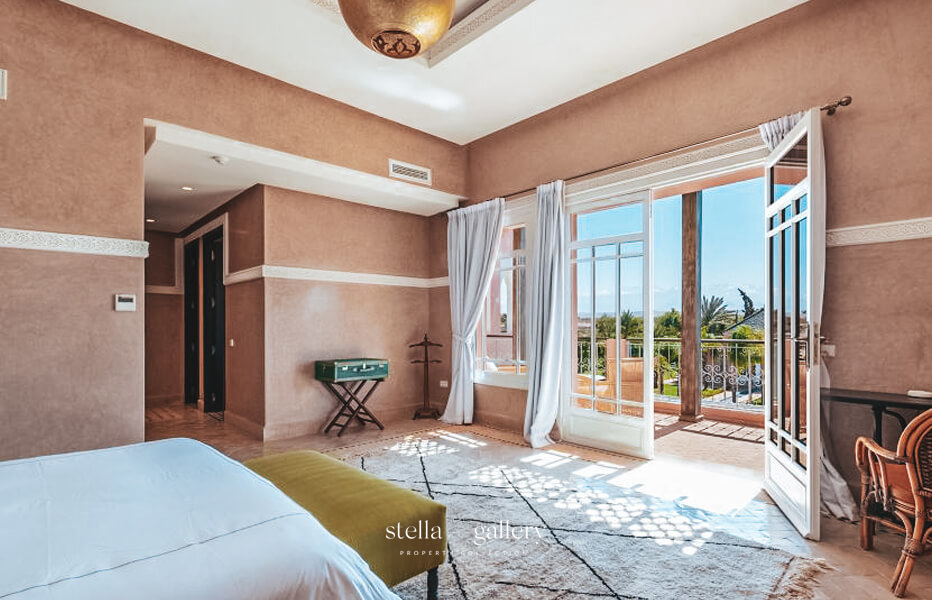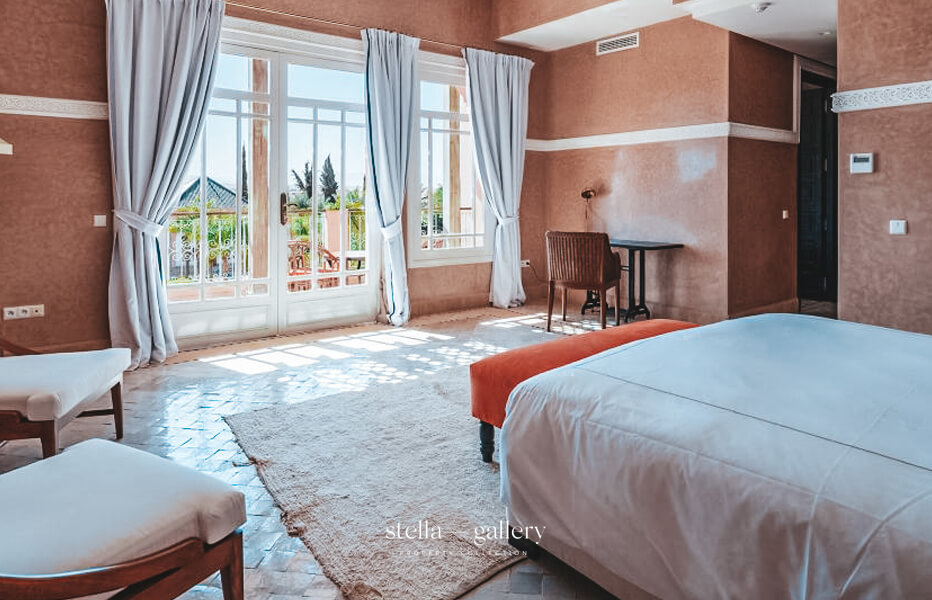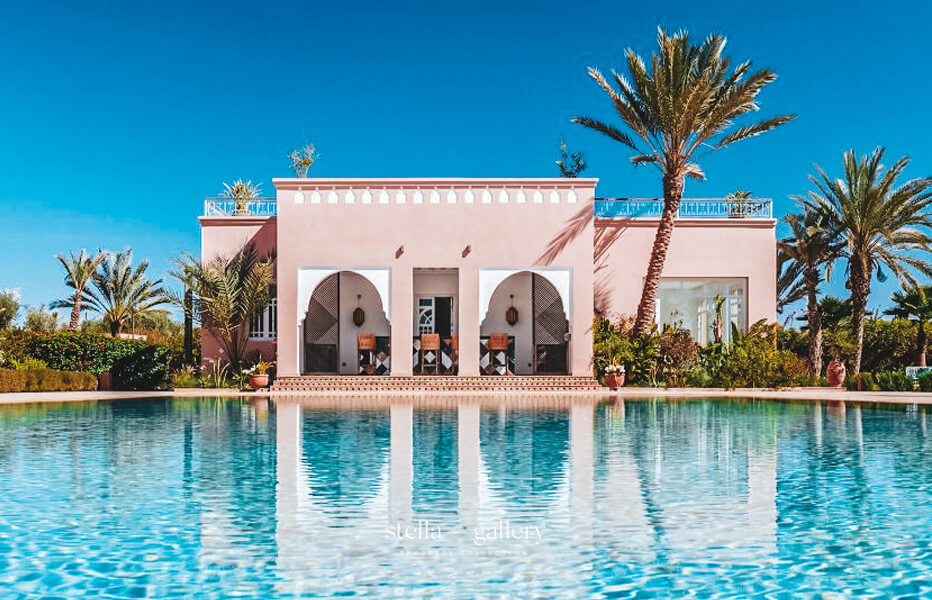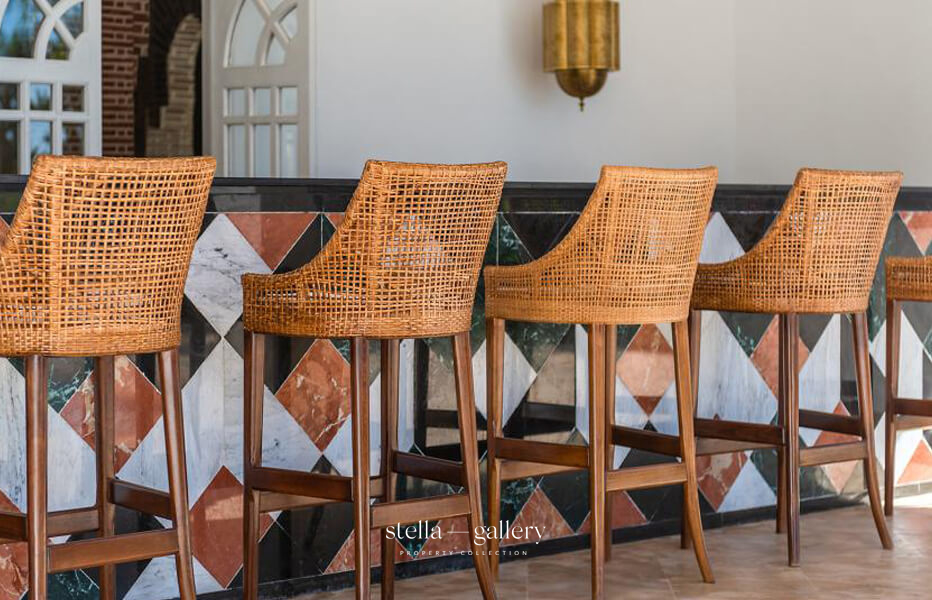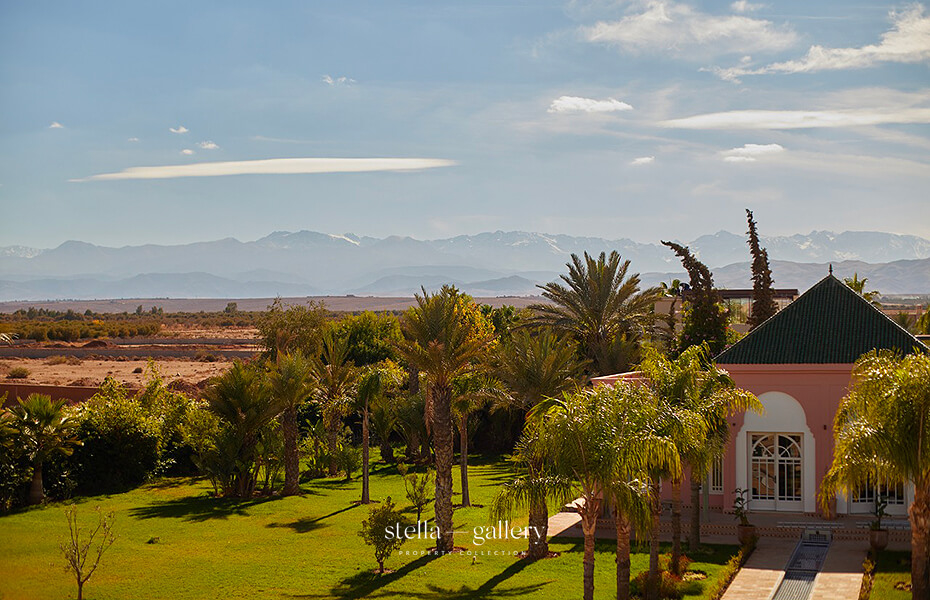 Dar LV
Nestled in the cradle of the Atlas Mountains on a one-hectare plot, Dar LV welcomes you to its elegant mansion. The villa highlights all the local artisanal wealth and combines the authenticity of this historic place with all the luxury and comfort of modern amenities.
This home is distinct in its reflection of the local architectural and hospitable culture, representative of Marrakech, the former capital of Morocco. This property offers 14 comfortable bedrooms spread over 3000 sqm of living space. And to perfect the comfort, the property boast a full traditional Moroccan spa with a Hammam as well as individual and couples'massage rooms.
Located not far from the flagship golf courses of Marrakech: Fairmont Royal Palm, Assoufid and Samanah, Dar LV will delight golfers, families, friends, or teams for professional seminars.
14 rooms
14 bathrooms
Reception capacity: 28 to 34 adults and children
Plot of 1 hectare
Rental rates
Price per night:
• From 3750 € /Night.
• Exact price on request.
• Minimum stay: 3 nights.
• Availability on request.
Interiors
The house offers vast and very beautiful interiors
The Royal Menzeh (120 sqm pavilion with 2 suites and a shared living room)
A Royal Suite (100 sqm)
2 Presidential Suites (80 sqm)
3 Executive Suites (65 sqm)
6 Deluxe Rooms (between 45 and 55 sqm)
The exteriors
200 sqm Swimming pool (heated upon request)
Barbeque
Lounge area on the terrace
Outdoor dining areas
Large private park
Vegetable garden
Car park
Terraces
Deckchairs by the pool
Villa equipment and well-being
Cards and board games
Pool deck chairs
Fireplace
Central air conditioning
Safe
Secure private domain
Pool and grounds maintenance
Cot
Extra beds on request
Car park
Heated outdoor swimming pool on request
Hair dryer (1 per bathroom)
Sonos sound system
TV lounge
Satellite TV
Wi-Fi
Hammam and Spa
Hot tub
Polo Bar
Bar Lounge
BENEFITS
Included in the rental
The price includes breakfast and daily maid service. The villa also offers its guests the possibility of benefiting from other additional services on request, optionally and at an additional cost, such as lunch and dinner services (at the table or as a buffet), a laundry service, a tailor, room service, concierge service, spa services. The property also has its own restaurant and Polo bar.
Breakfast
Gas, electricity and water consumption
Household linen
Pool towels
Daily cleaning and maintenance of the garden and swimming pool
House staff
Bath amenities
With participation
Additional bed
Meal
Room service
Concierge Service
Laundry service
Spa treatments
Customary tip to staff
Airport transfer
TERMS AND CONDITIONS
Booking
Deposit debited after receipt and signature of the rental contract by STELLA-GALLERY: 50% of the total rental cost.
2nd deposit of 50% of the entire rental, 40 days before arrival.
Method of payment for installment deadlines: Bank transfer.
For additional services during your stay, payment will be in cash on site (shopping, massages, etc.).
Rental
Pets tolerated (after acceptance by the owner).
Dangerous stairs and balconies for young children.
The organization of events in this property is prohibited without the prior agreement of Stella Gallery.
The staff prepares the meals. The price of meals and drinks is added to your consumption on site.
Children are welcome.
Unfenced swimming pool.
Unsupervised swimming pool.
Roof terrace dangerous for children.
Languages spoken by the house staff: English – Arabic – French.
Check-in: 4:00 p.m.
Check-out: 11:00 a.m.
A deposit is required by the owner in the amount of: 3000.00 EUR.
The deposit is to be paid in the following form: Pre-authorization on your credit card (amount not debited).
It is forbidden to smoke inside the house
Cancellation
Any request for cancellation and modification must be made by email and the hourly reference will be that of the rental location.
The booking deposit is not refunded in case of cancellation.
Cancellation of the rental less than 45 days before arrival: 100% of the total amount of the reservation is due to STELLA-GALLERY.
No show of the tenants the same day of the hiring, 100% of the total amount of the hiring will be due to STELLA-GALLERY.
Location
35 mins from the airport, 25 mins from Jamaa El Fna square.