Marrakech - Amelkis
Villa
680 m2
4 suite villa
First line of Amelkis Golf
Chic decoration
Plot of 3000 sqm
From 1 450 € the night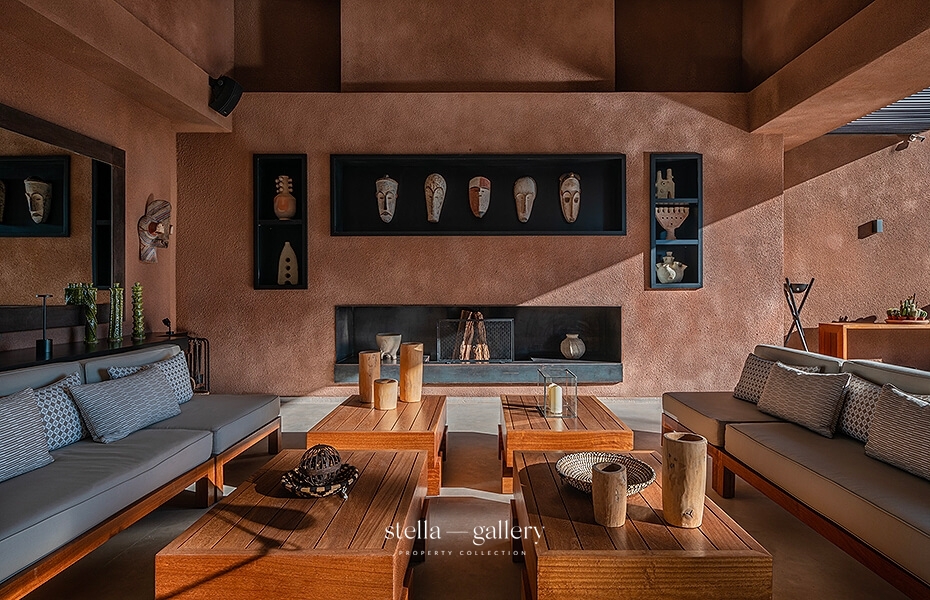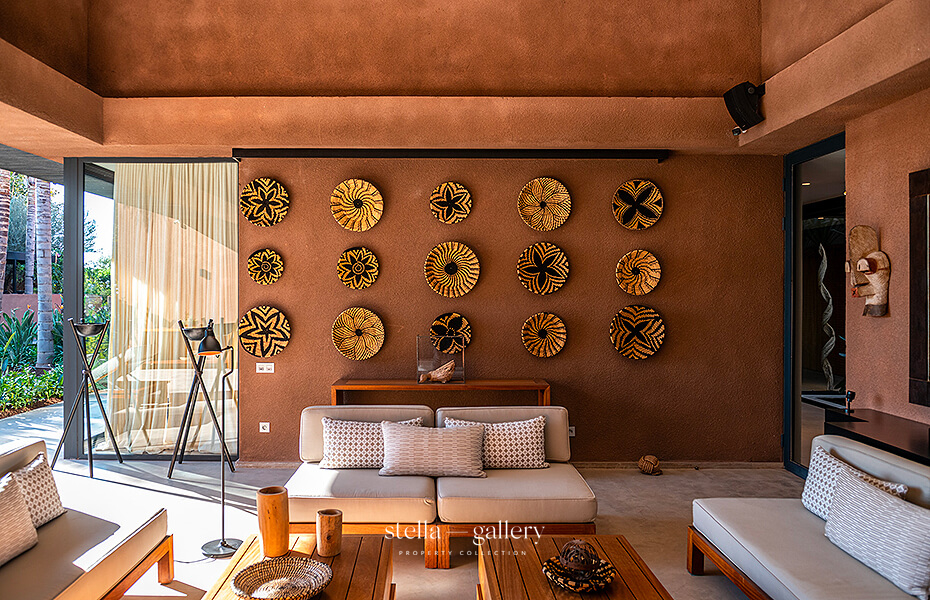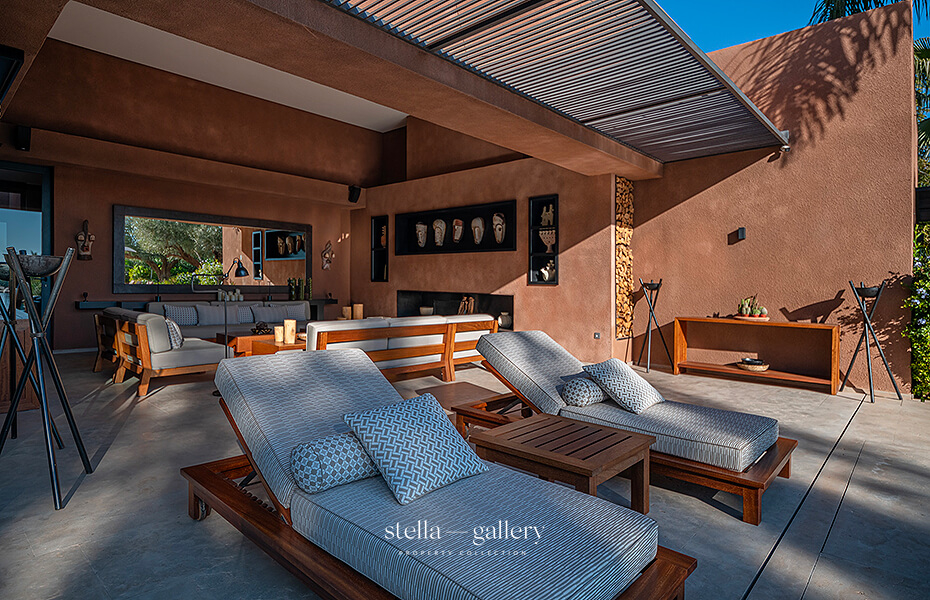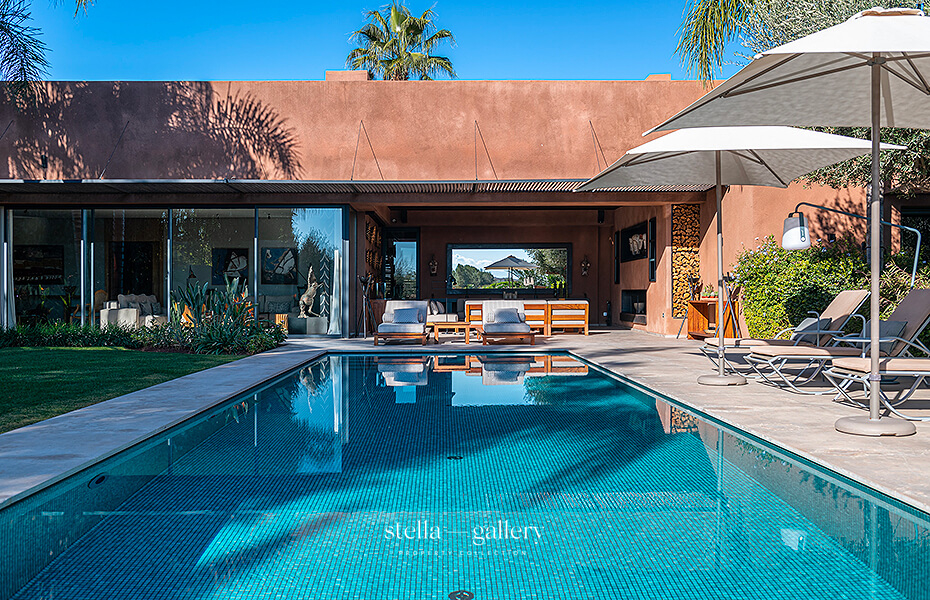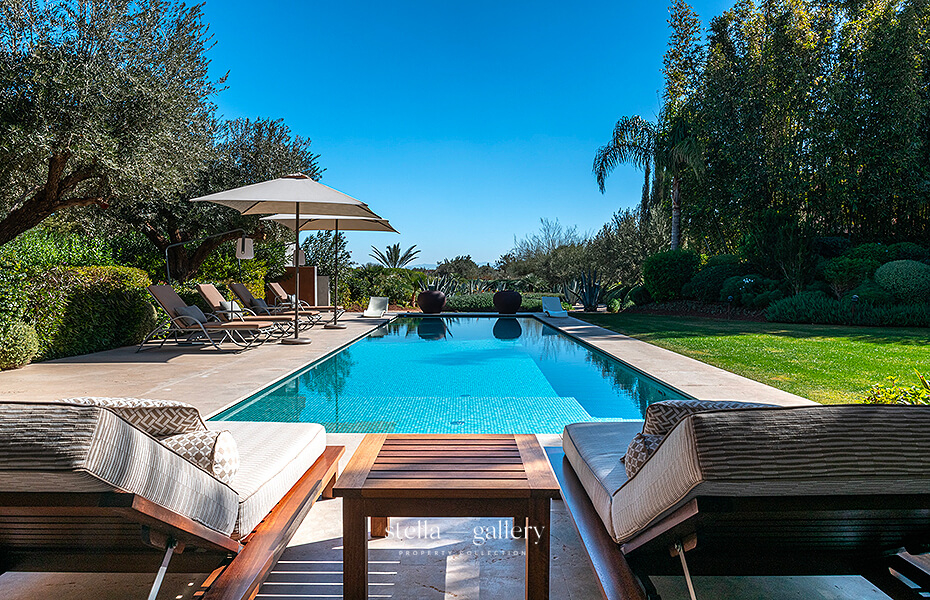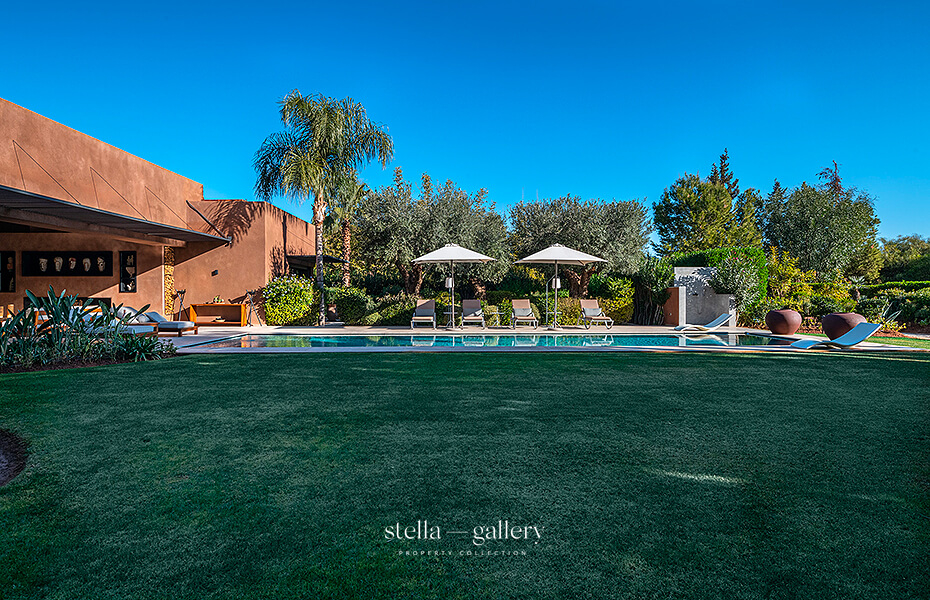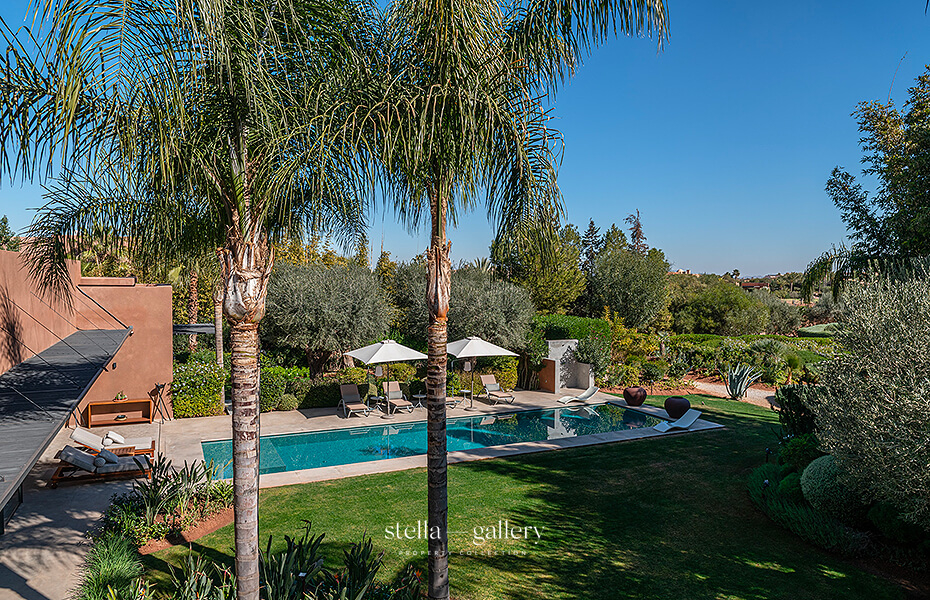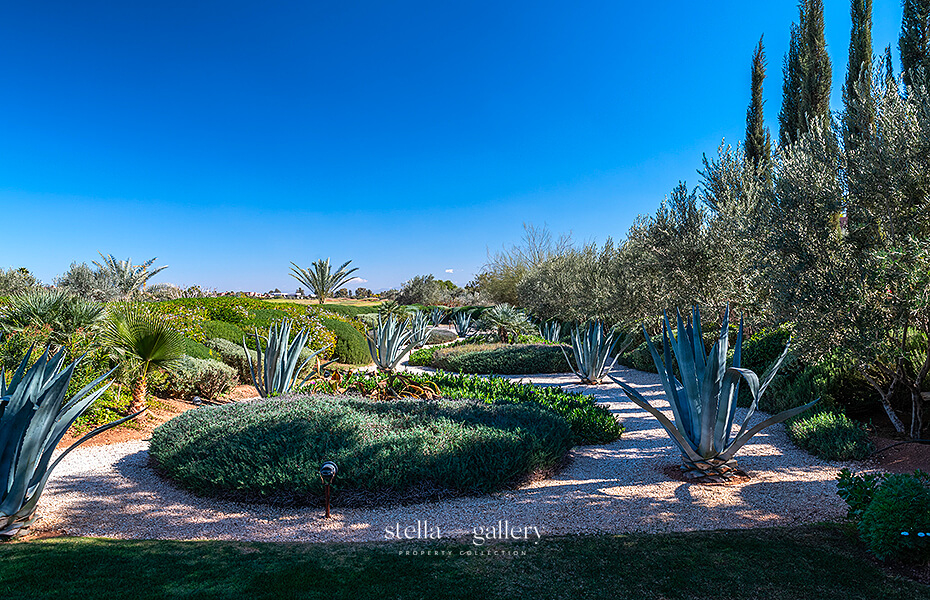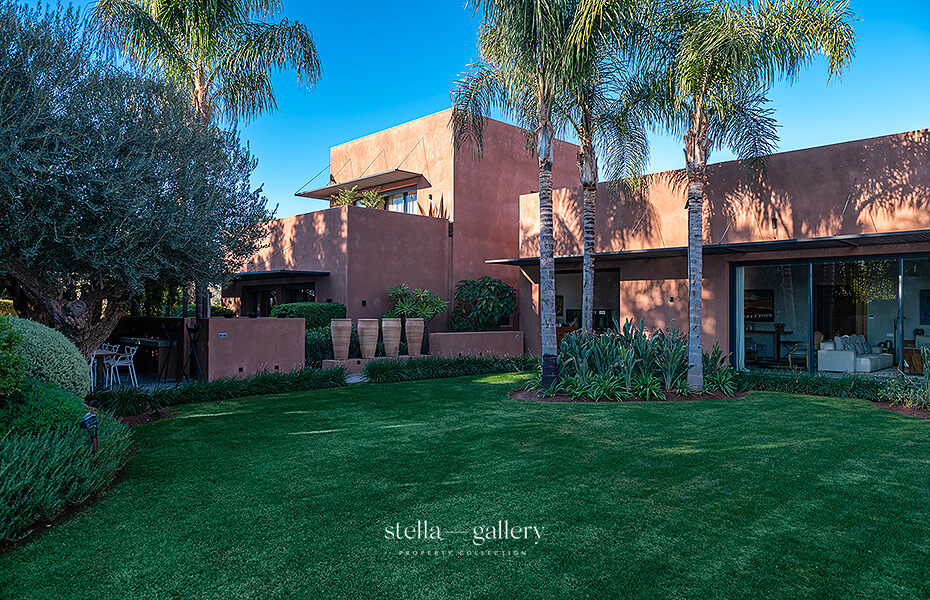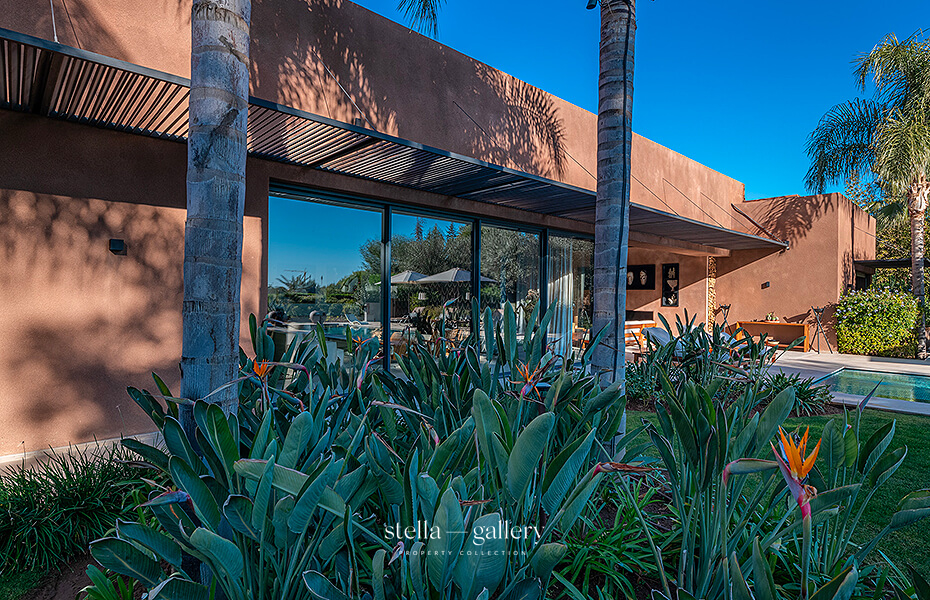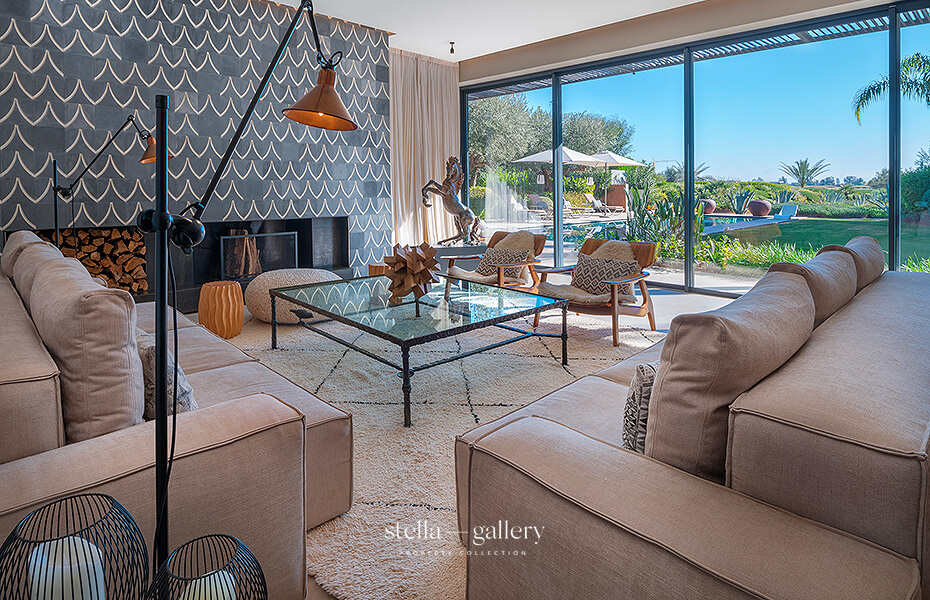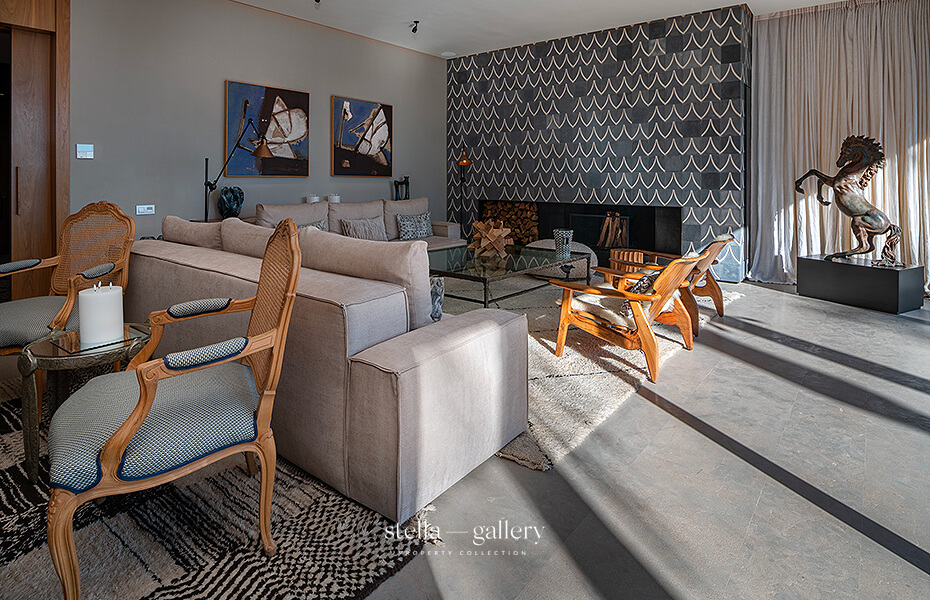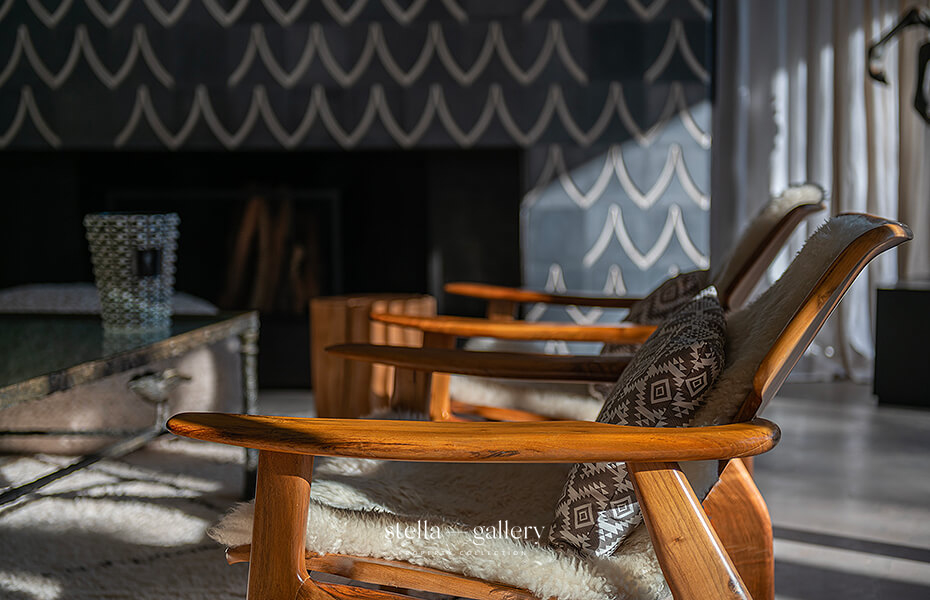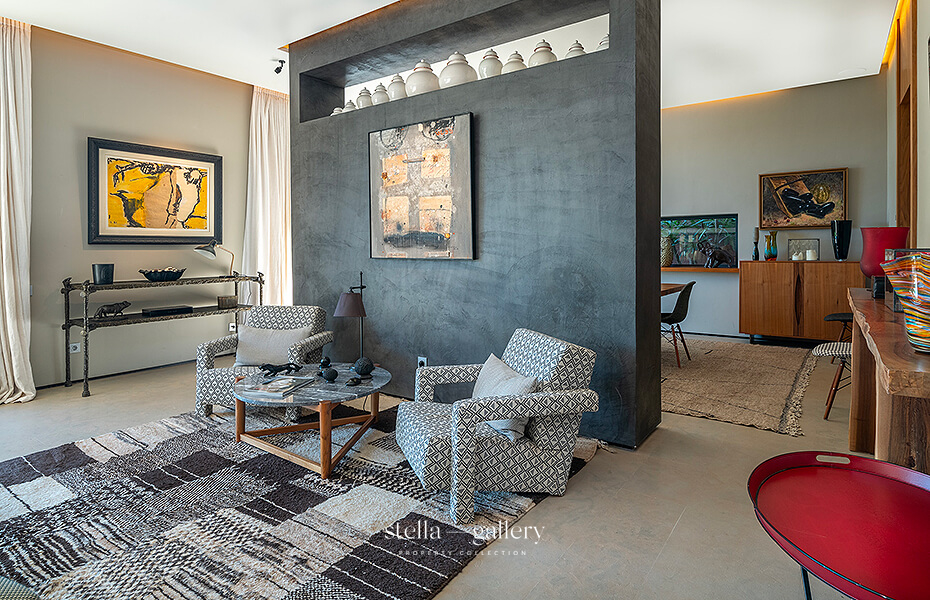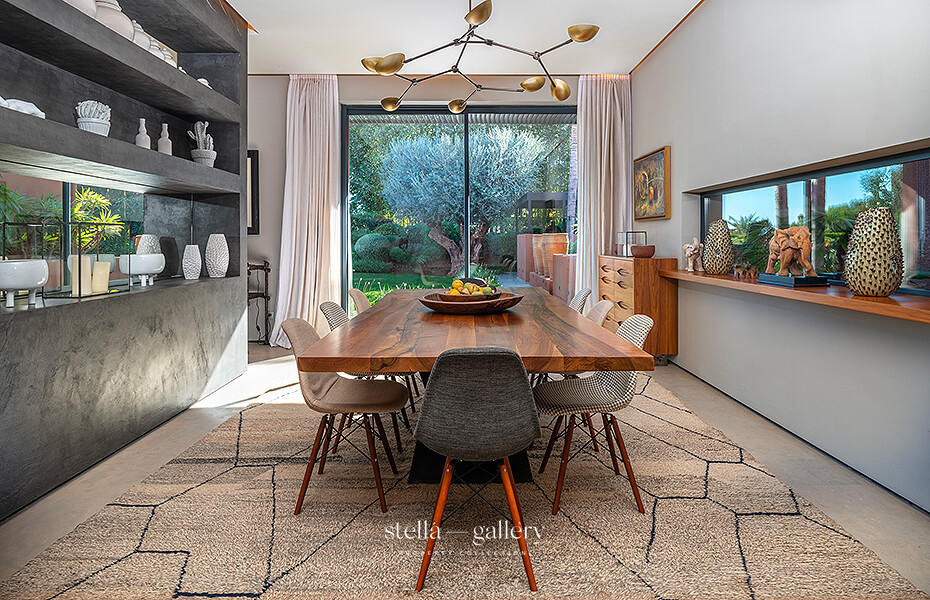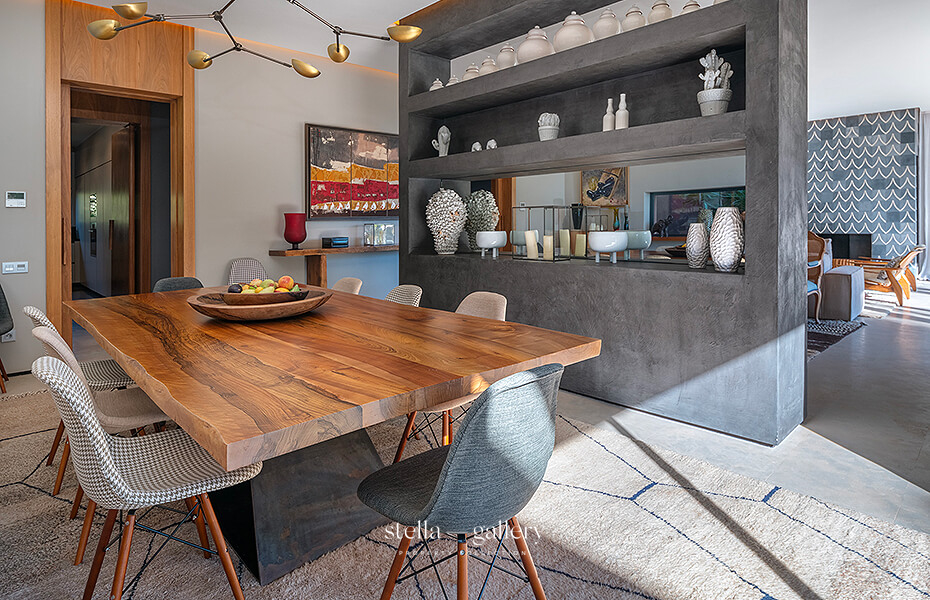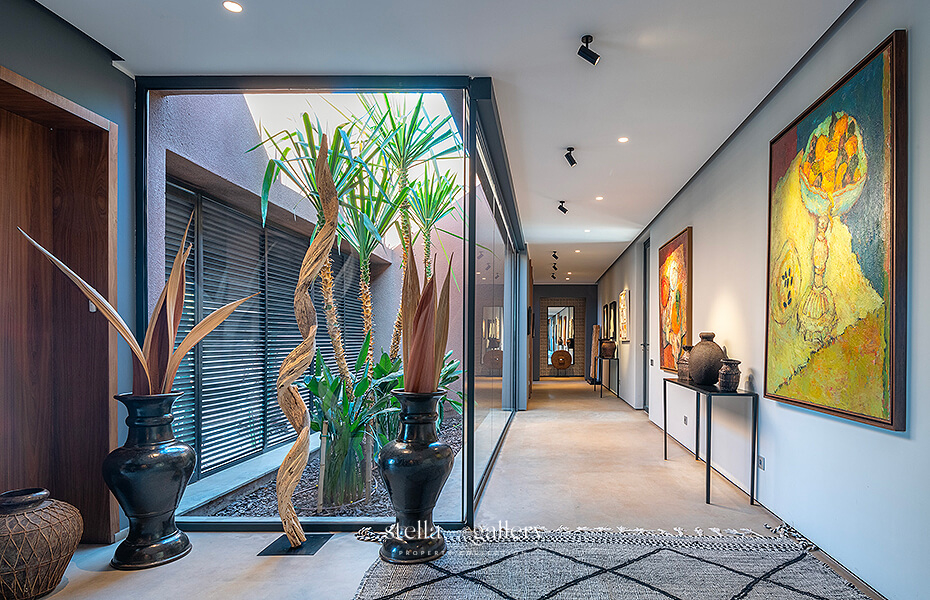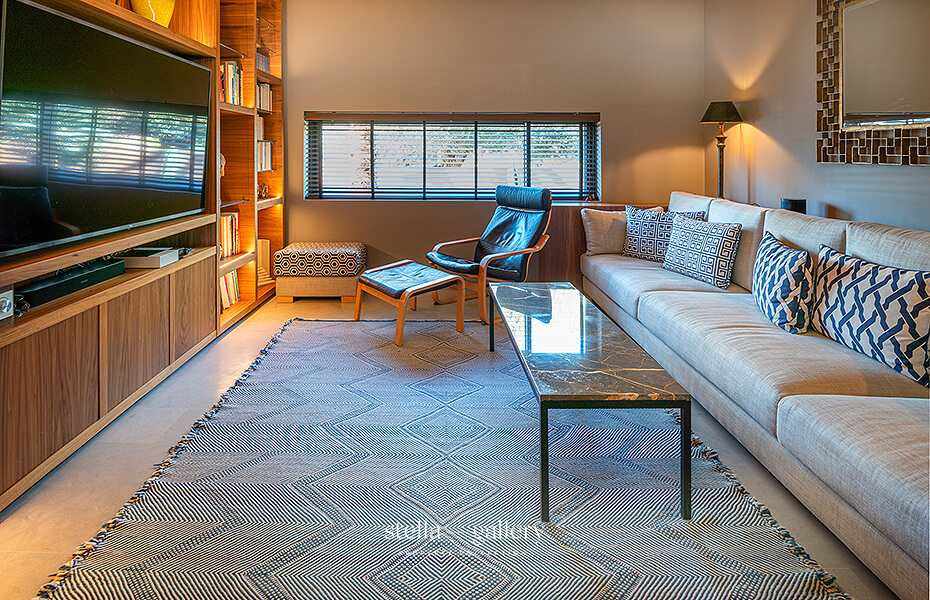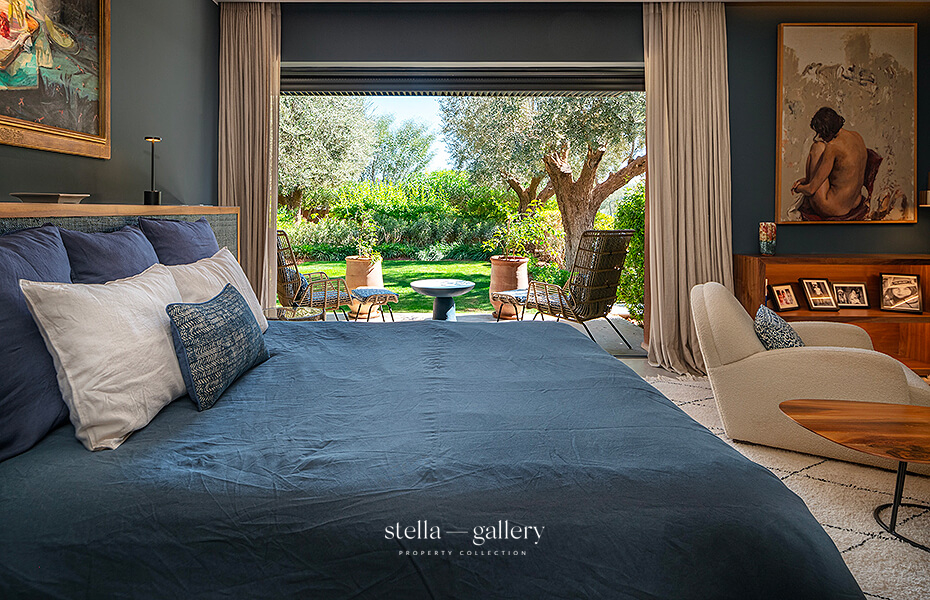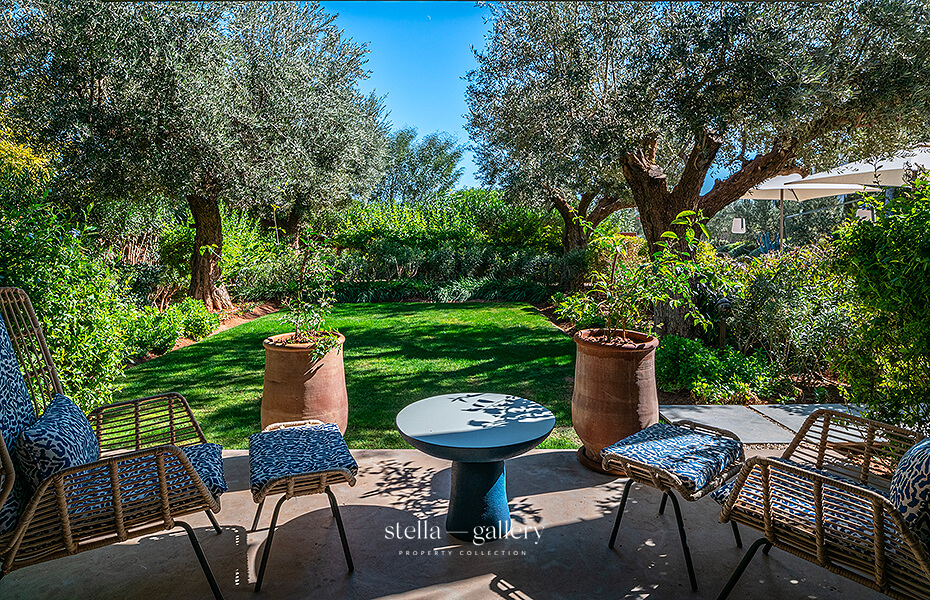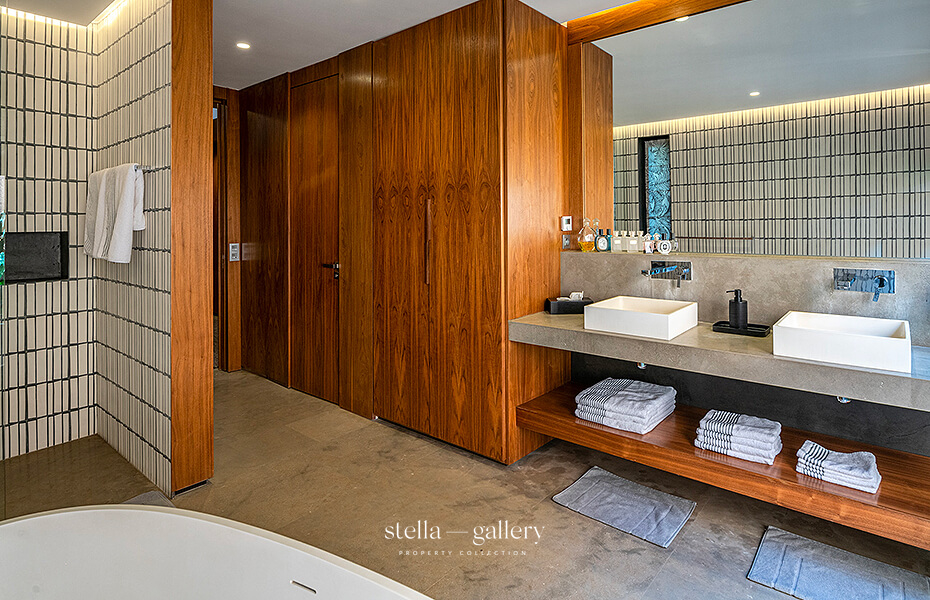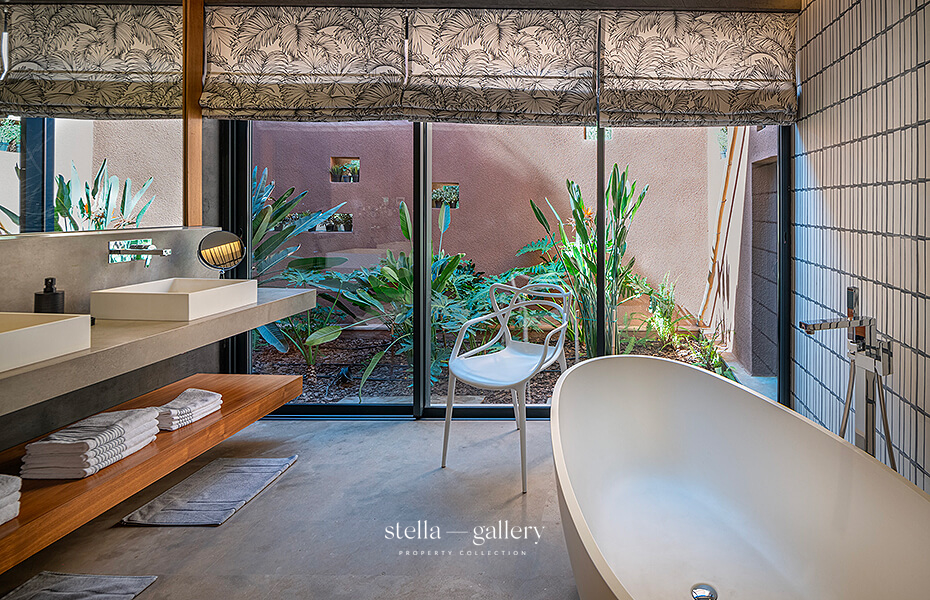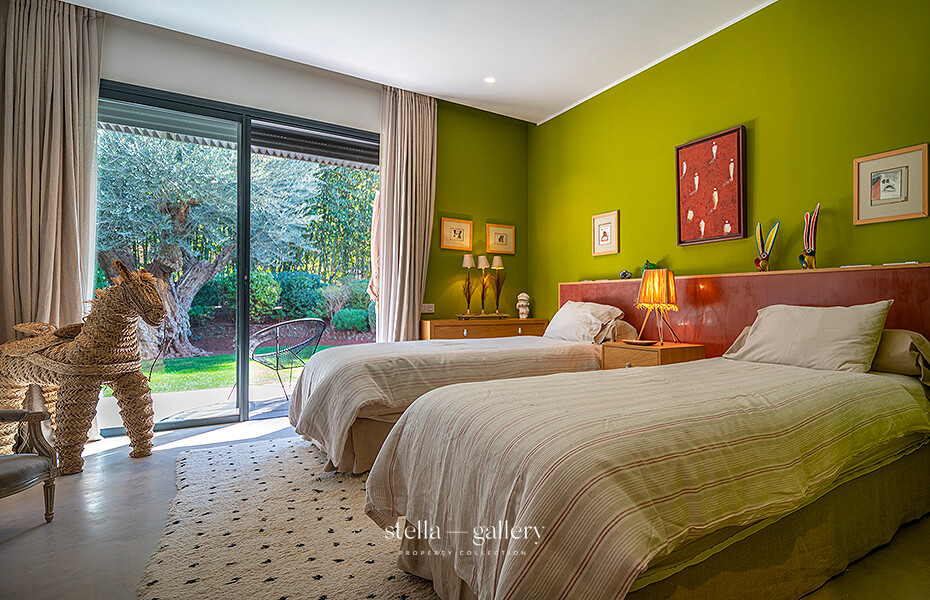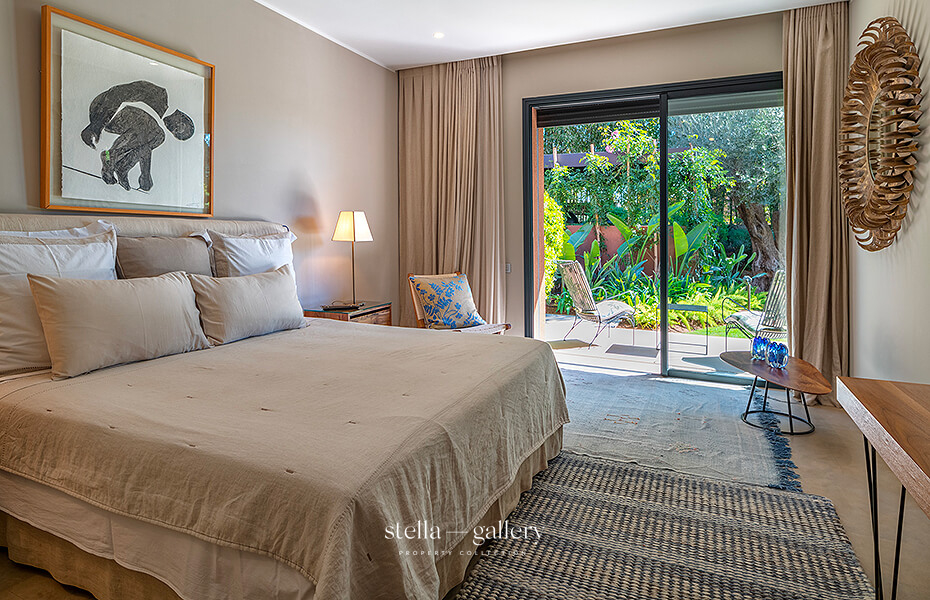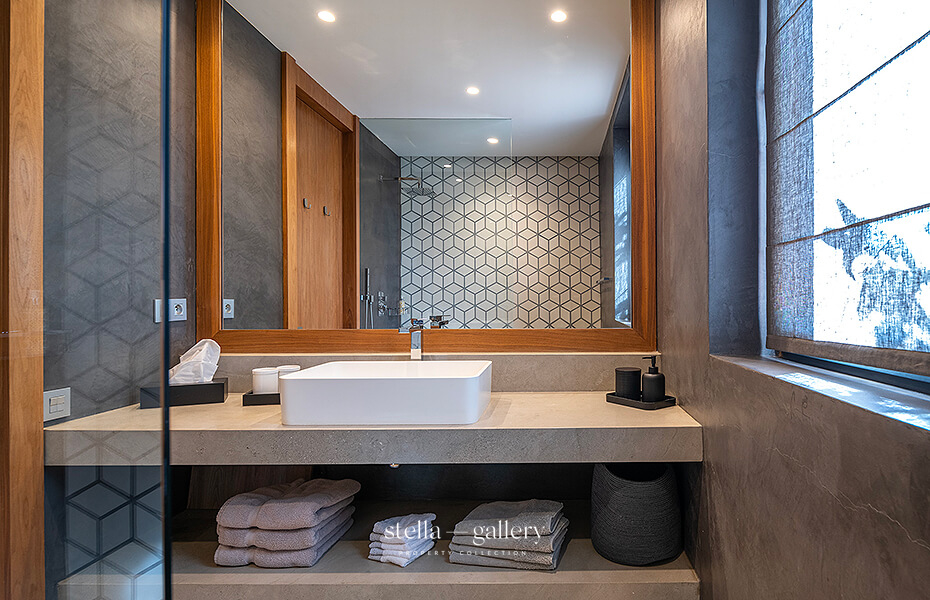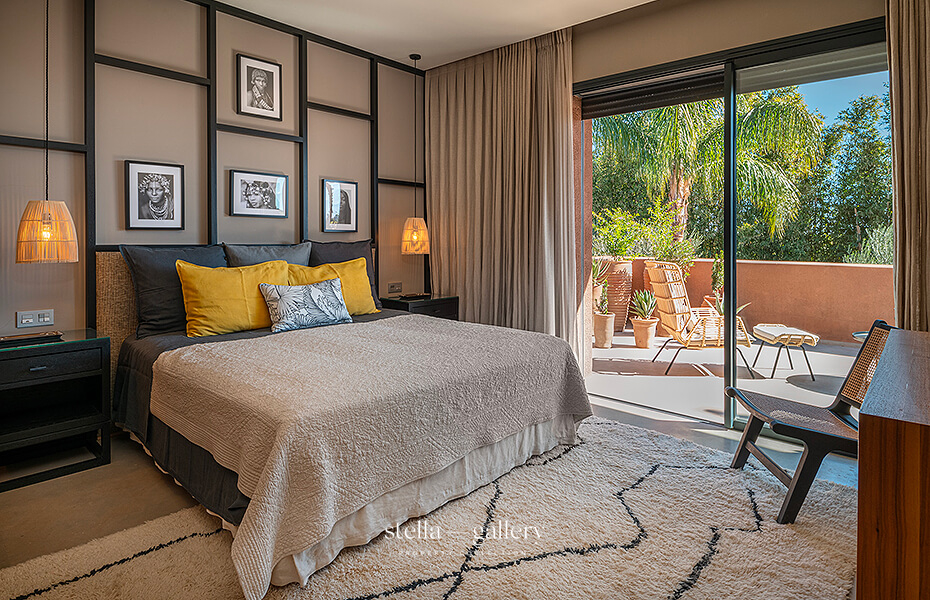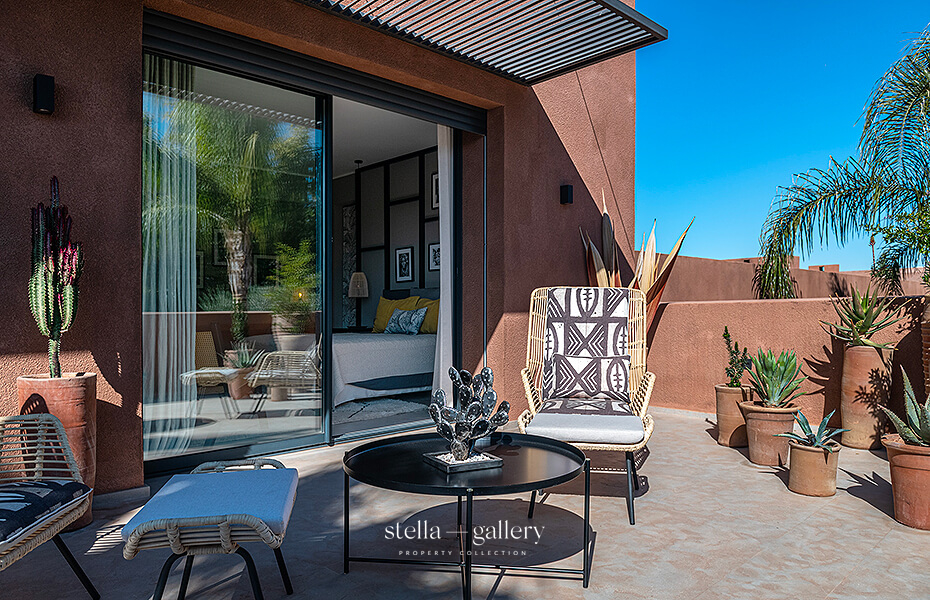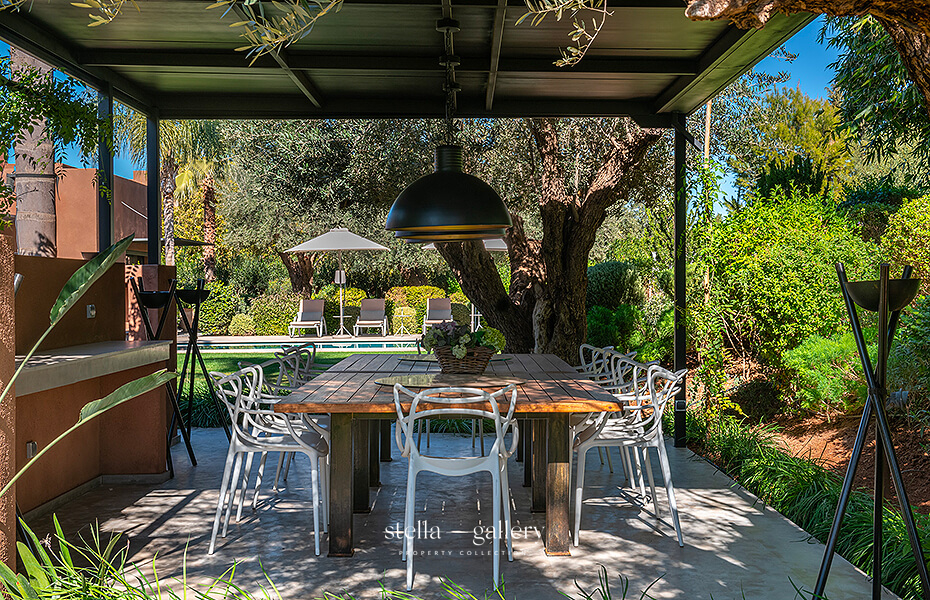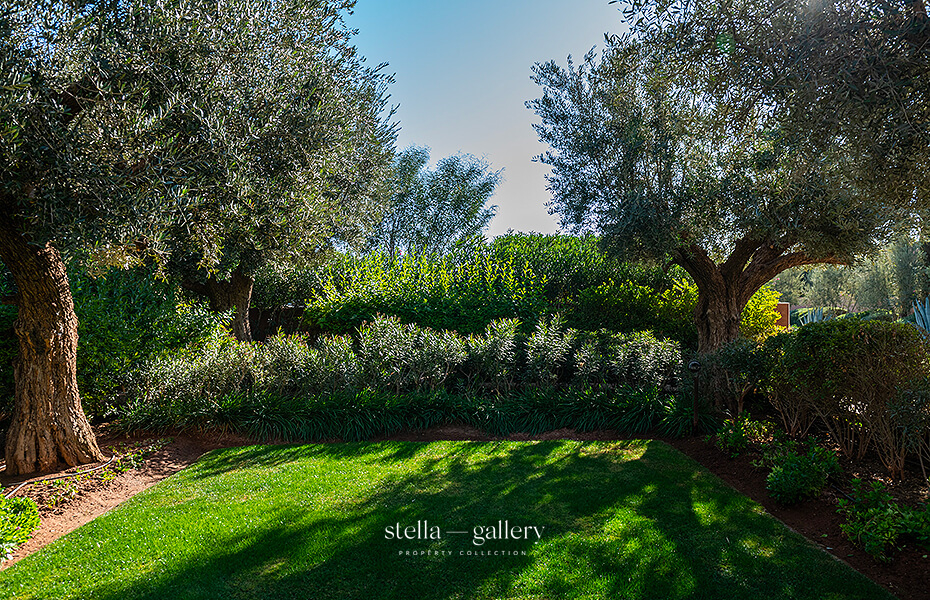 Dar GA
This villa will seduce you with its elegant appearance. Its well thought-out volumes offer a feeling of space while maintaining an intimate atmosphere.
A perfect blend of contemporary and Berber, discover in each room a wooded and luminous atmosphere that will charm you with its chic, uncluttered and carefully thought-out decoration.
Enjoy absolute comfort in the dining room and the covered outdoor living room with fireplace, which will win you over for convivial moments around the fire. The swimming pool and massage room invite you to relax and adopt a farniente lifestyle. Situated on the first line of the golf course, this property offers a breathtaking view of the domain and a feeling of infinity. Be careful not to get lost in the vastness of its horizons
The four suites offer a prestigious standing, all equipped with king size beds, private bathrooms and dressing rooms.
Located in the Amelkis domain, this villa offers peace and tranquility just 15 minutes from the city center.
4 suites
4 bathrooms
Reception capacity: 8 people (adults and children)
Plot of 3000 sqm
Rental rates
• Price per night: as from 1450€/night.
• Price according to seasons.
• Exact price and availability will be given upon request.
Main house: 680 sq m
Dining room
Covered outdoor living room with fireplace
Outdoor dining room
TV room/Library
Master bedroom, dressing room, bathroom (bath, shower), separate toilet. King size bed (180)
Bedroom 2, large storage cupboards, bathroom (shower), separate toilet. King size bed (180)
Bedroom 3, large storage cupboards, bathroom (shower), separate toilet. 2 beds of 90 (can be modified in King size (180)
Bedroom 4 upstairs, large storage cupboards, bathroom (shower), separate toilet. King size bed (180), terrace
VILLA EQUIPMENT AND WELL-BEING
Massage/sport room: 1 water power rower
For yoga: mat-brick-strap-zafu cushion
1 gym ball
1 balance cushion
Dumbbells wrists, ankles
Swimming pool
Air conditioning
Heating
Fiber optic internet
Technical description
All rooms have a reversible air conditioning hot/cold
Solar hot water
Optical fiber cable distribution system
BENEFITS
Included in the rental
2 House employees (housekeeping, cooking, service).
1 Guardian/Gardener.
Working ho:
Daytime service from 8.30 a.m. to 7 p.m. (1.5 hour rest break during the day).
Evening service in addition and upon request: 200DH/ service person.
Hours of service for meals:
Breakfast: 8:30 a.m. to 10:30 a.m.
Lunch: 12 p.m. to 2:30 p.m.
Dinner: 7:30 p.m. to 10:30 p.m.
With participation
Pool heating: from 70 EUR per day.
Usual tip to staff.
Conciergerie service.
Airport transfer.
TERMS AND CONDITIONS
Booking
Down payment after receipt, and signing of rental agreement by STELLA-GALLERY: 50% of the total cost of the rent.
2nd deposit of 50% of the total cost, 40 days before arrival.
Method of payment for the down payments: bank transfer.
For extra services during your stay, the payment method will be cash on site (shopping, massages etc.).
Rental
The organization of events in the house is forbidden without the agreement of STELLA-GALLERY.
The staff prepares your meals.
The supervision of children is under the responsibility of the parents.
Non-fenced and unsupervised pool.
Check in 3:00PM
Check out: 12:00PM
A security deposit will be payable in cash or by cheque in the amount of 4.000€ or 40.000MAD at the entrance of the rental.
Whatever the duration of the rental, in case of damage exceeding the amount of the deposit, the costs will be borne by the tenant.
Cancellation
Any request for cancellation and modification must be made by email and the hourly reference will be that of the rental location.
The booking deposit is not refunded in case of cancellation.
Cancellation of the rental less than 30 days before arrival: 100% of the total amount of the reservation is due to STELLA-GALLERY.
No show of the tenants the same day of the rental, 100% of the total amount of the rental will be due to STELLA-GALLERY.
Location
15 min from the airport. 15 mins from Jamaa El Fna square.