Marrakech - Medina
Riad
154 m2
Atypical Riad
Floor area : 154 sqm
Very good location: Mouassine area in the Medina
340 000 €
Price E.A.F (Excluding Agency Fees)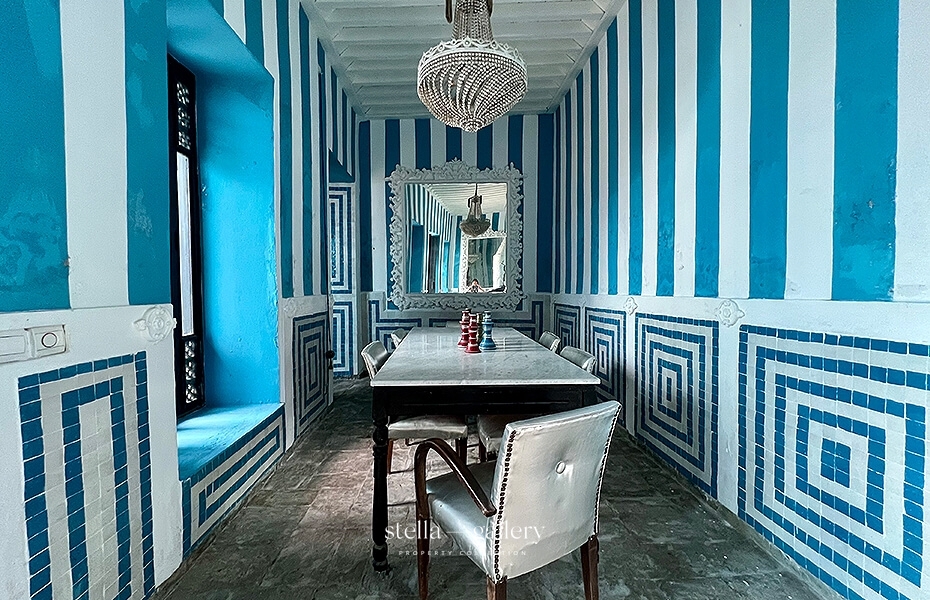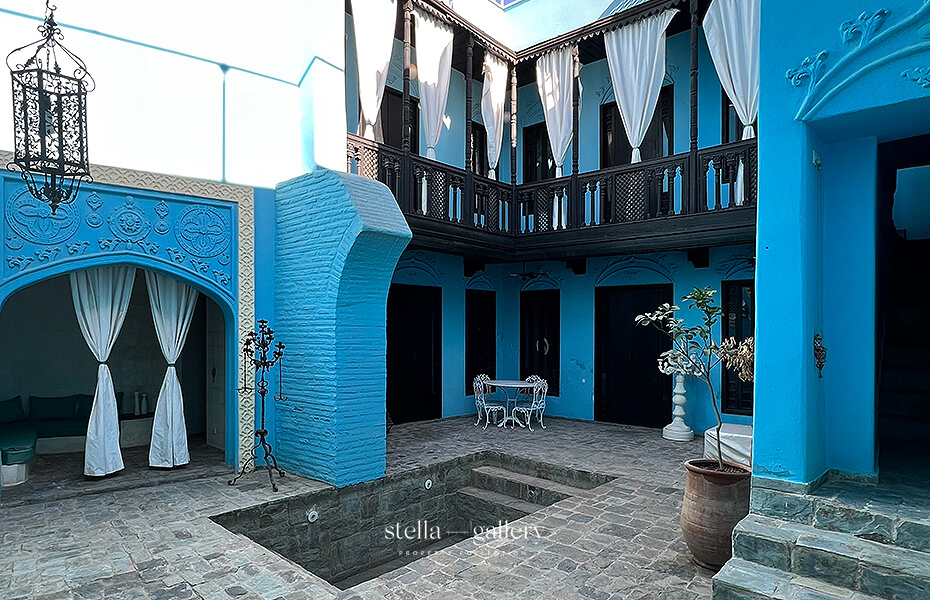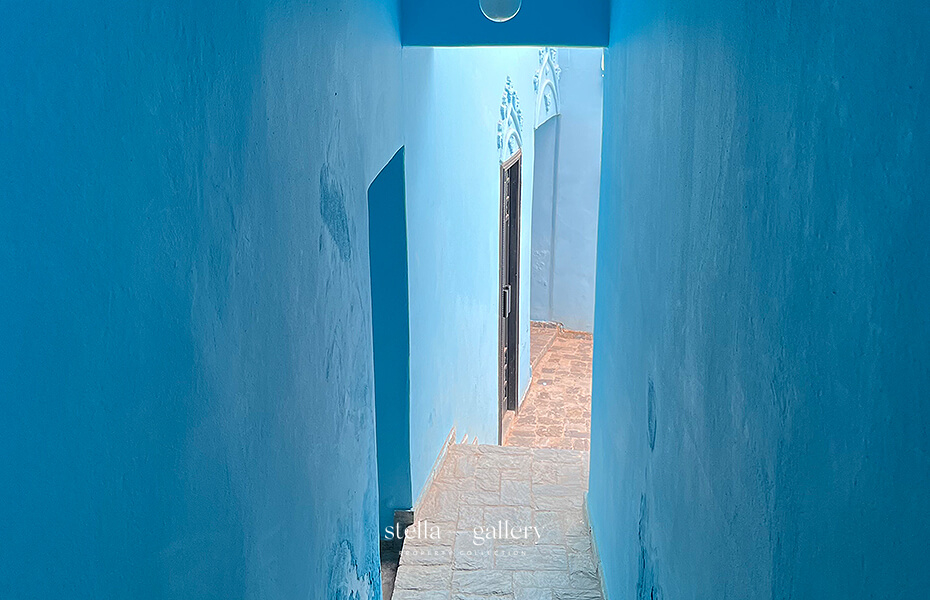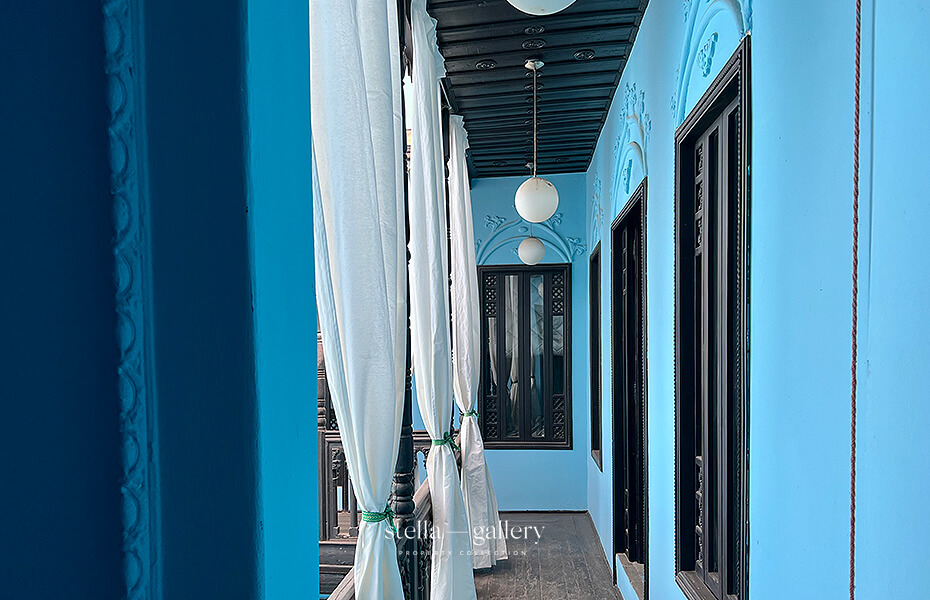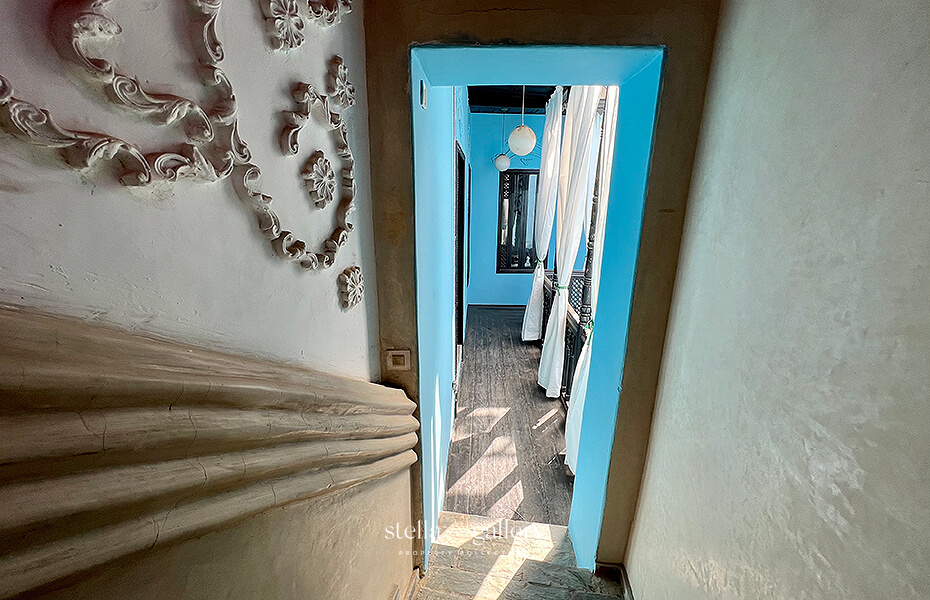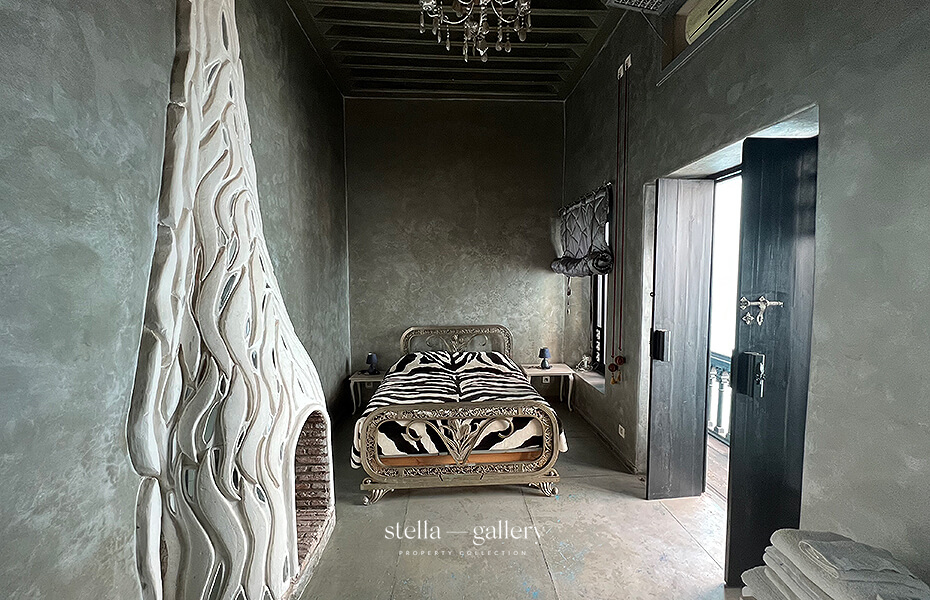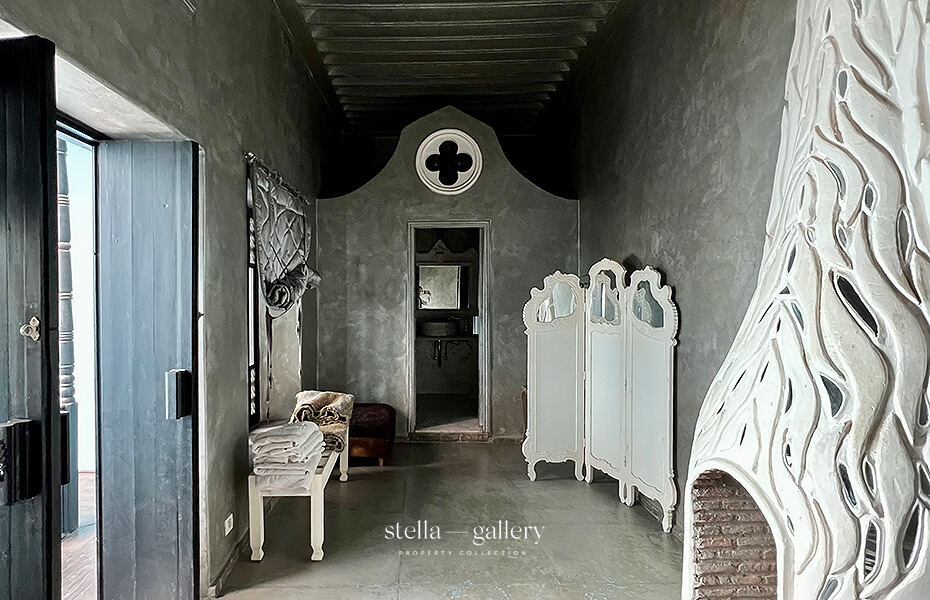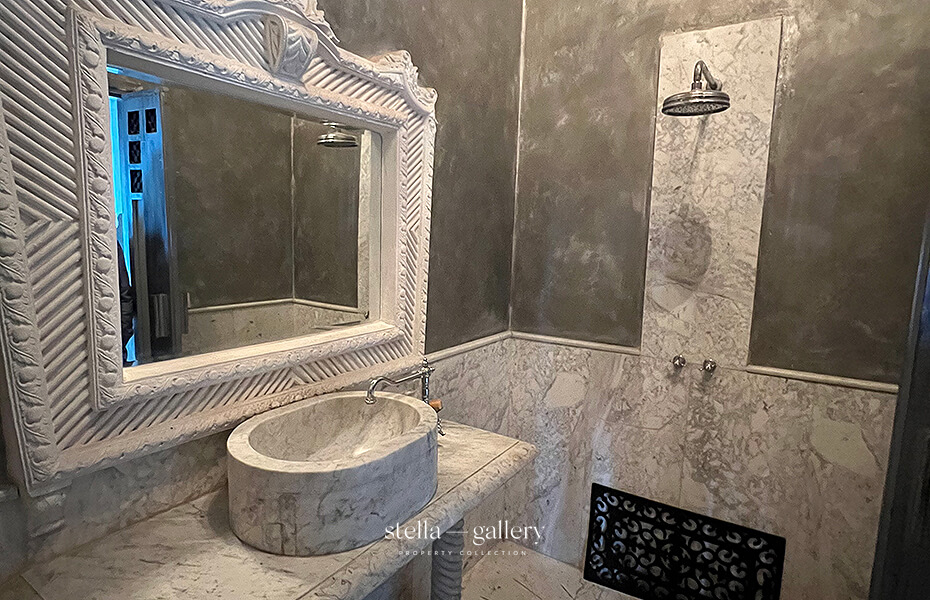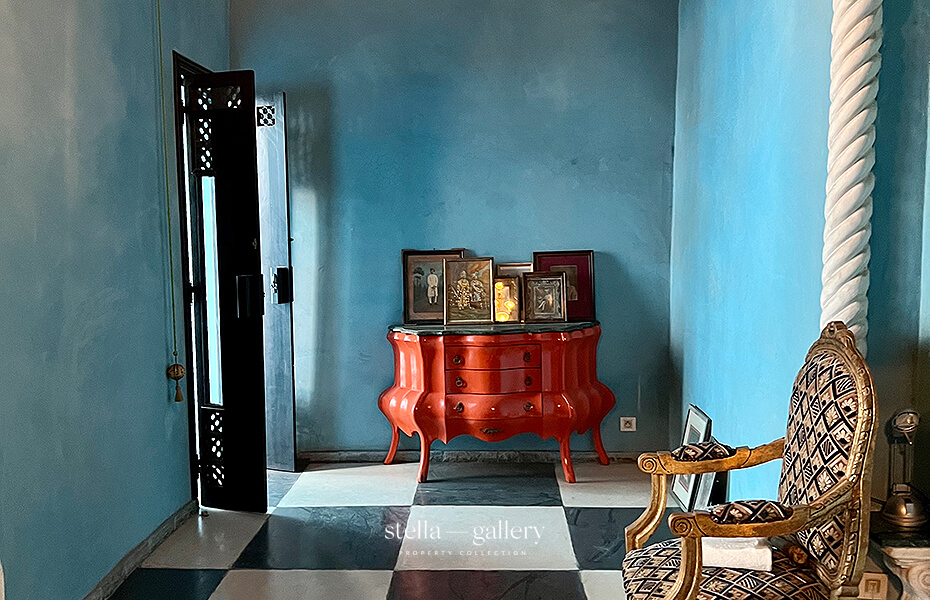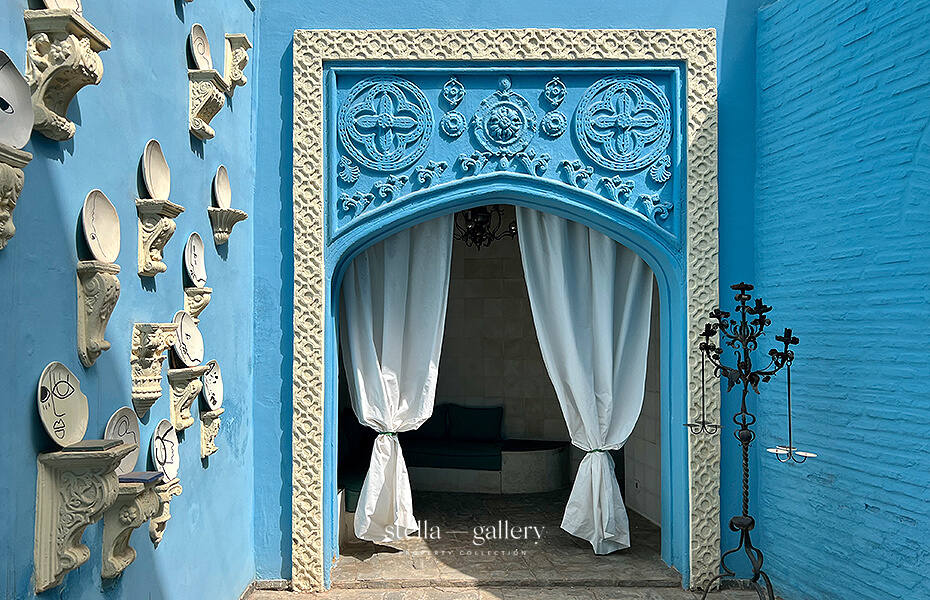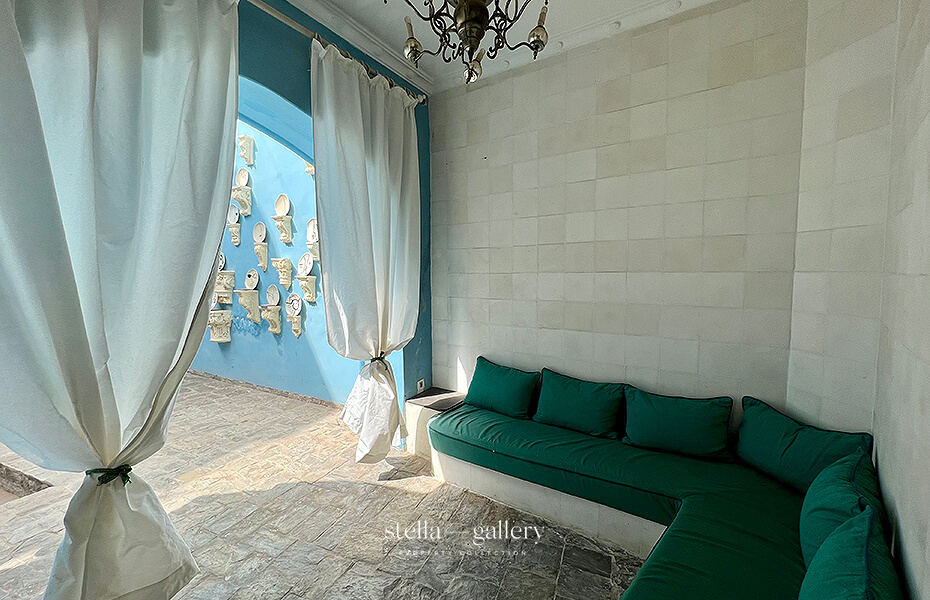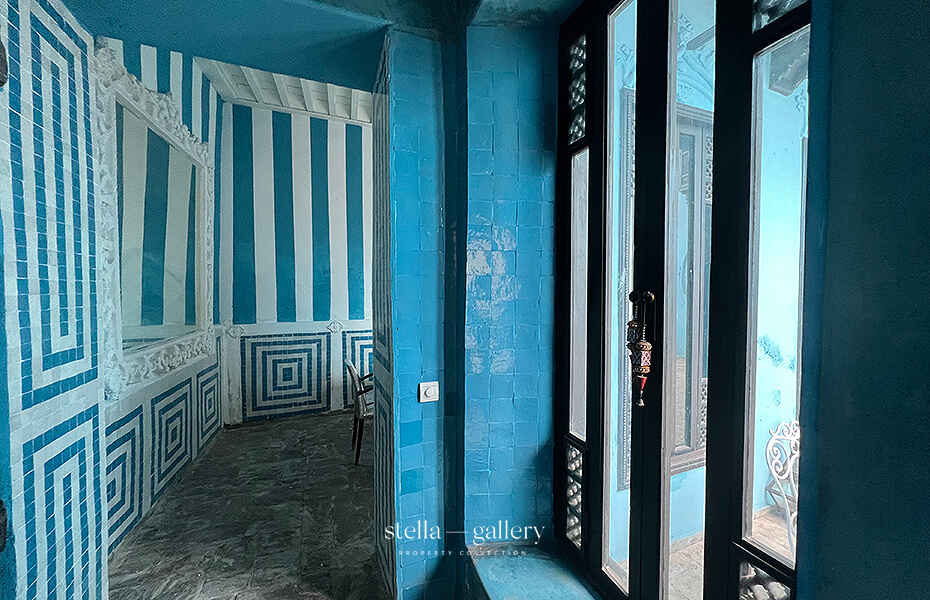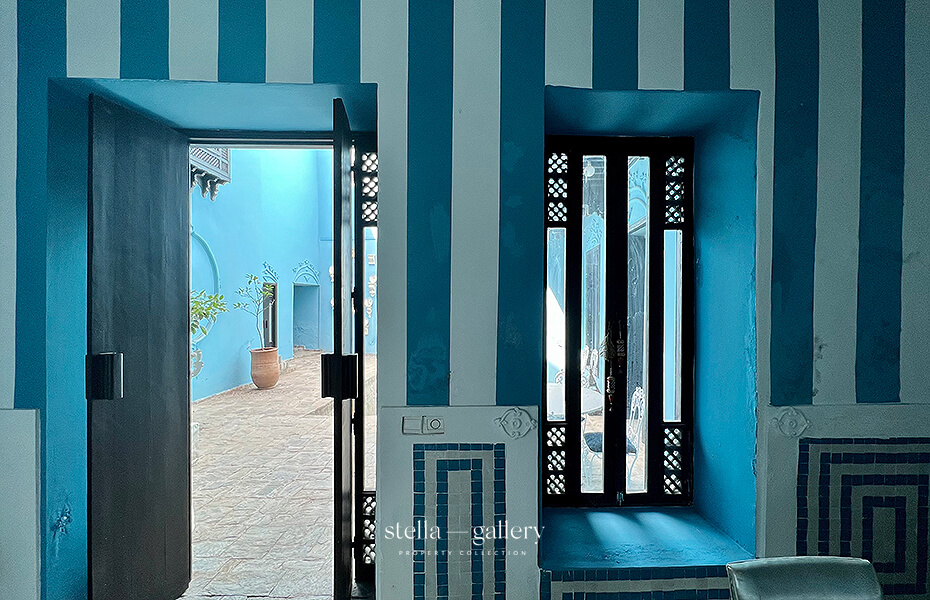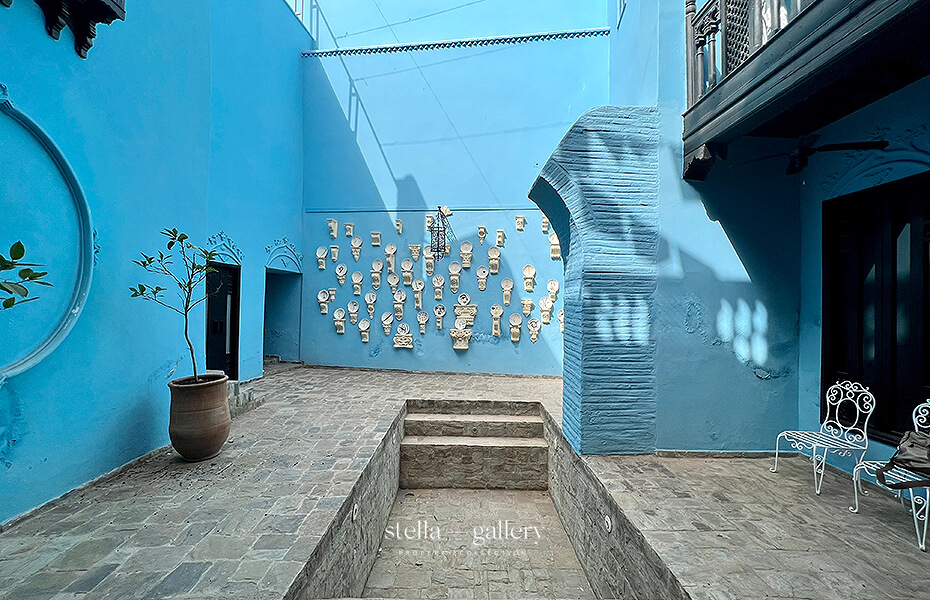 Riad Bleu
Hidden within one of the best area of the Medina, less than one minute walk from the famous Mouassine fountain. Lovers of baroque style and blue will not be able to resist to the charm and atypical features of this Riad: floor area: 154 sqm, 3 bedrooms, each with their bathroom and WC, two of them have their own fireplace. Living & dining room with chimney, kitchen, outside living room, pool, terraces.
The chimneys are beyond beauty, they are pieces of art…so are the bathrooms with dramatic mirrors and white marble wash basins. Very original, the ground floor is made of gray stone, typically found in the courtyards and gardens of Venetian palaces. The "Riad Bleu" is an inventive, extravagantly playful piece that combines baroque touches with a Venetian flavour. It is a piece of Art, which is forsale today and is destined to baroque style lovers, looking for an ideal pied-a-terre in Marrakech.
Ground floor
Entry hall
Guest toilets
Office / storage space
Technical area including staff toilet & laundry
Living-dining room with fireplace
Kitchen
Covered outdoor lounge
Terrace/outdoor dining room
Pool
First floor
Bedroom 1 with fireplace, bath-tub, WC, basin
Bedroom 2 with fireplace, shower, WC, basin
Bedroom 3 with bath, toilet, basin
Second floor
Terrace area that can accommodate sunbeds
Technical
Each room has an individual reversible air conditioning system.